Valentine's Day Is Back
Valentine's Day Is Back and you are planning to do something special beyond just making a table reservation. Hey, if you are looking to make just a table reservation, that's OK too but this is not the page for you. There are other apps that can help you with that.
Oh if you are lady reading this, we would ask you to stop now and send this page to your man, so that he doesn't spoil that night.
And to the men reading this, yes you, we know you are quite last minute, so this page is going to save your ass. And if you have bros who are like you, then forward this page to them as well. But only after you made your own booking.
This is the page for those who not only want to to have a special Valentine's Day set menu but also a special dining section, or a whole private dining area, or even take a whole restaurant. Yes, we are talking to you, the one who wants to create a special Valentine's Day memory for your loved one.
[/mmtl-text]
Dancing Fish
Dancing Fish is one of KL's premiere Malay Indonesian cuisine restaurants and they are decking out their space for you to feel special in Bangsar on Valentine's Day. It's open, yet private. Which is just fine, if you want to show others trying to stake a claim on your girl and mark your territory. Book it for RM700.
Menu
Dancing Fish
– deep fried fish to golden crispy perfection
Spicy Prawns with Gulai
– delicious slow-cooked prawn in fresh coconut milk & spices
Deep Fried Crispy Soft Shell Crab
– deep fried with herbs & spices until crispy
Charcoal Grilled Asparagus
– with home made with chili prawn paste
Nasi Tumpeng with Bakwan Sayur
– fragrant white & tumeric rice wrapped in banana leaf and served with crispy vegetable fritters
Sweet Indulgence
– chocolate and orange brownie topped with caramelised orange & vanilla ice cream
Sangria Passion OR Astica Chardonnay
Exclusive LavieFlo Amour Preserved Flowers
[/mmtl-text]
Rama V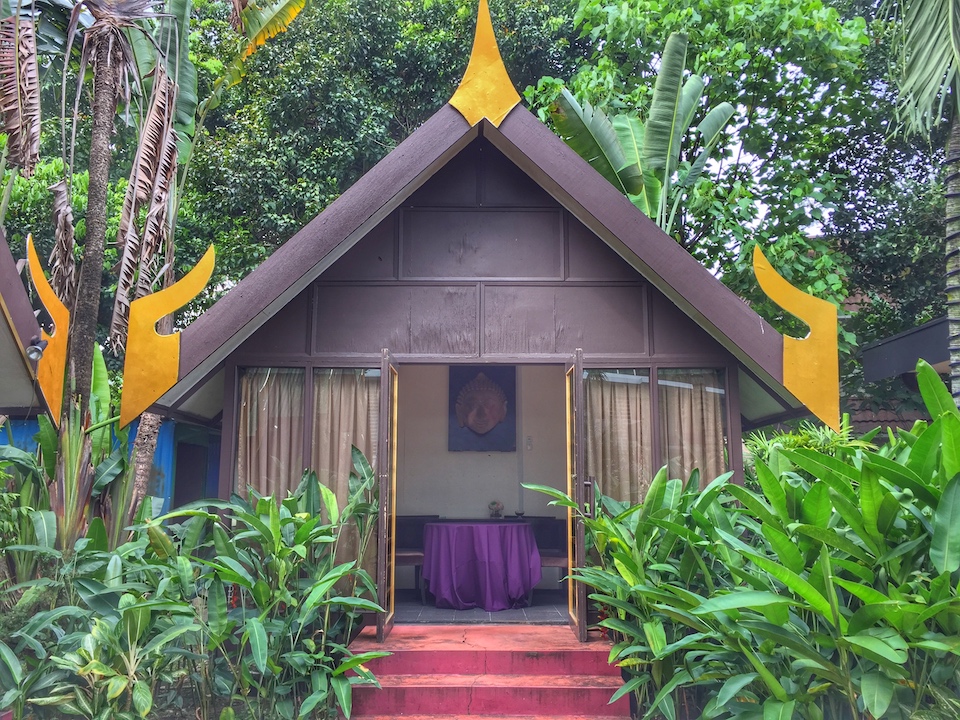 Rama V has long been the standard bearer of fine Thai cuisine in KL. But not many people know that apart from their elegantly refurbished dining hall that's sure to pack in the diners on Valentine's Day, they also have a private chalet for 2. Their private chalet is the place to dine this Valentine's Day for only RM650+. Did we tell you that not only do you get privacy, but you will also be getting an exclusive Lavie Flo's Amour Preserved Flower!
Menu
Appetiser Platter
Deep-fried Prawn Paper Roll
Chor Ladda
Thai Style Chicken Satay
Rama V Mango Salad with Catfish
Soup
River Prawn Tom Yam in Young Coconut
Mains
Pan Seared Salmon with Red Curry Pasta served with Seasonal Mixed Vegetables
OR
Grilled Australian Beef Tenderloin with Spicy Basil sauce served with Thai Eggplant & Butterfly Pea Sticky Rice
Dessert
Mango Sticky Rice & Coconut Pancake with Vanilla Ice Cream
[/mmtl-text]
Savini Ristorante Italiano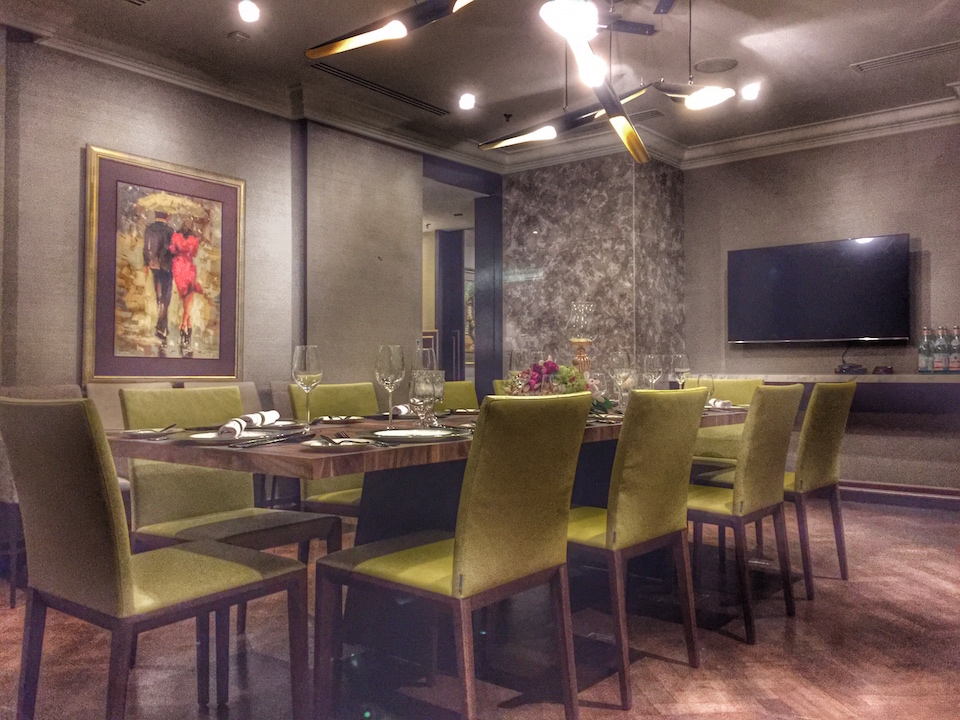 Savini may be a relatively new entrant to the Italian fine dining scene in KL but they have a private room that can make your Valentine's Day a night to remember. With a minimum spend of RM1,000 to book the room, what's that for a night for you to leave a lasting impression.
[/mmtl-text]
Pietro Damansara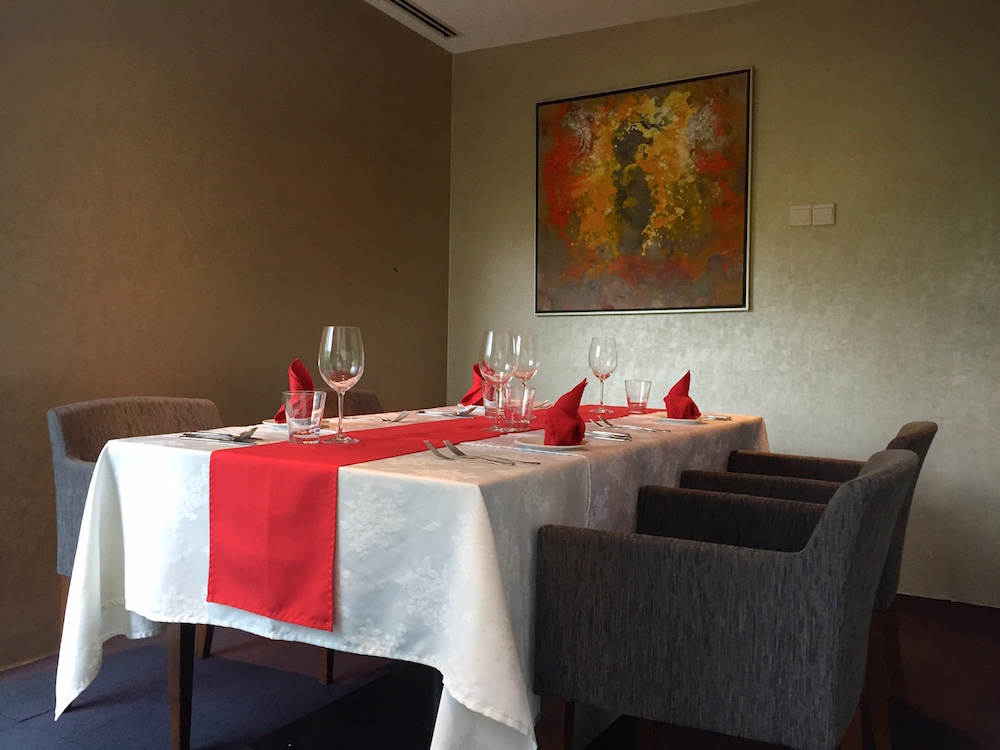 The Pietro Damansara private dining room is going to be your own private space as you take your partner on a whirlwind this Valentine's Day dinner. Located in the exclusive Damansara Heights neighbourhood, this is a place to go if you want to steer away from the madding crowd in the heart of the city.
[/mmtl-text]
Samplings on the Fourteenth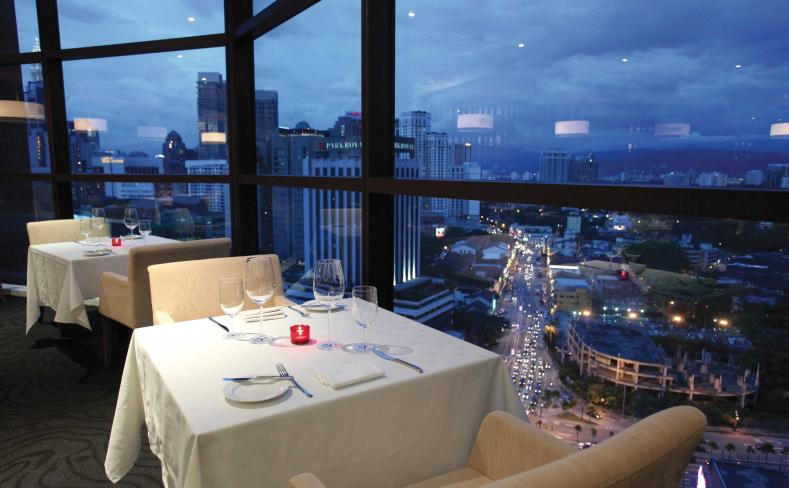 Samplings on the Fourteenth is Berjaya Times Square Hotel that has a great view of the KL Skyline and a private dining section for your use this Valentine's Day for you and your loved one.
[/mmtl-text]
Impressoul Gastrology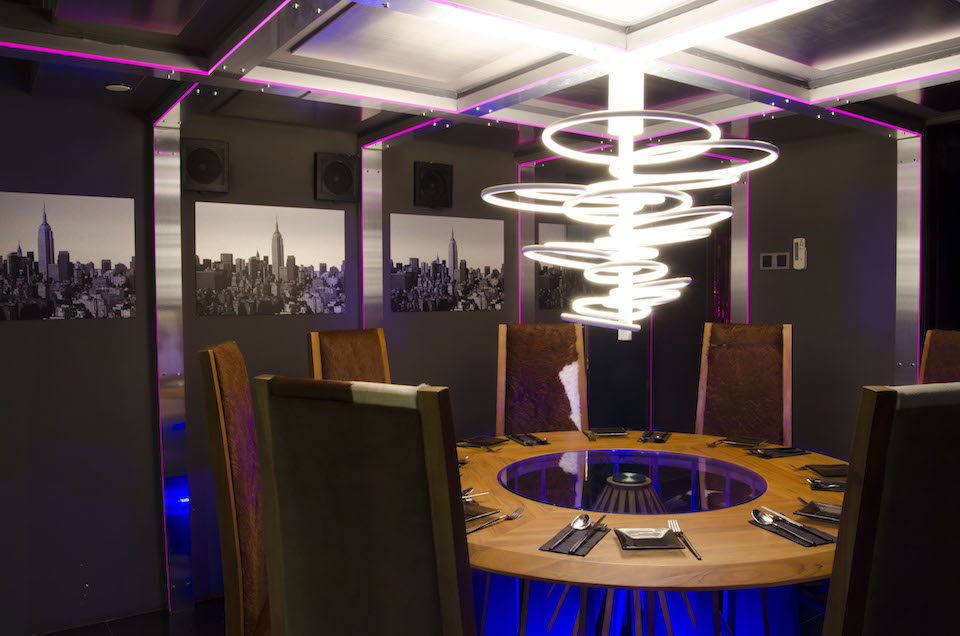 Where should you go to impress your loved one on Valentine's Day if you want to be in the Sunway or Subang area? Impressoul Gastrology should be where you should be headed. A private room that is yours for only a minimum spend of RM500, you will have a great meal Korean Japanese cuisine meal here.
[/mmtl-text]
Proof Cafe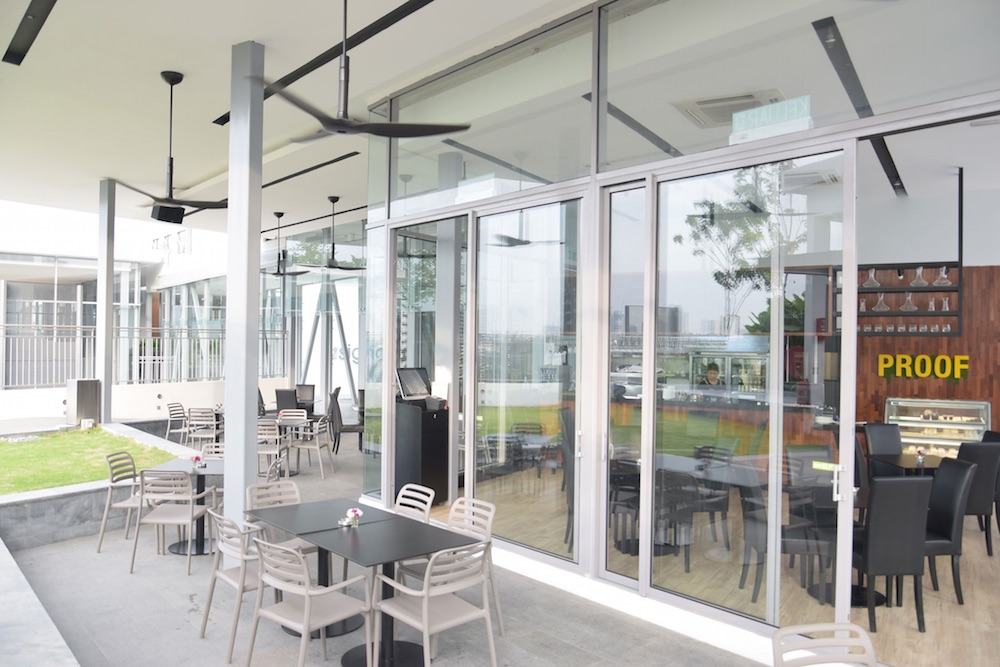 Proof Cafe is a magical little cafe located on the rooftop of Signature Residences in Desa Sri Hartamas. You won't be booking a table here. You will booking the whole cafe. How about that for creating an impression on Valentine's Day.
[/mmtl-text]
Vortex Penthouse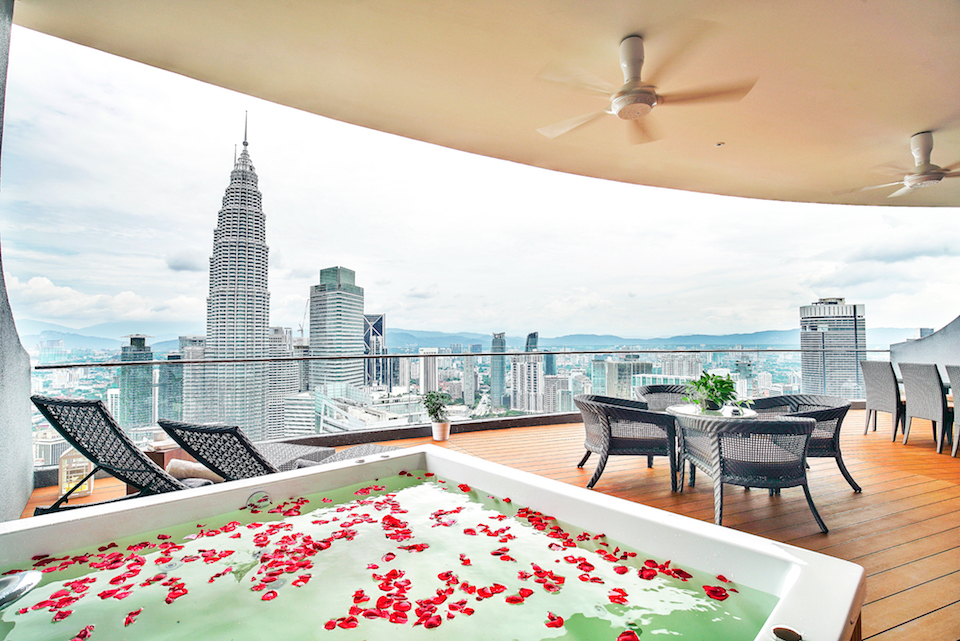 You have your dinner plans arranged. But what you would like to do is give her an ambience and a view to remember. No, we are not talking about the view of you. Give her the experience of having a jacuzzi bath on the 56th floor penthouse with a direct view of the iconic KLCC Twin Towers. Make that night even more special with a bottle of bubbly!
[/mmtl-text]
Private Limousine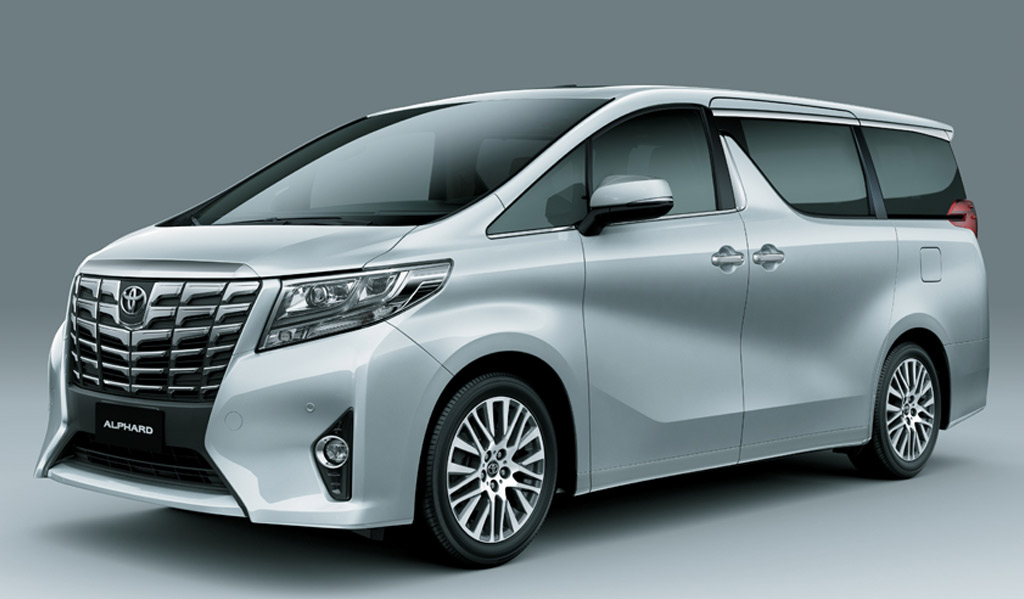 It's going to be a mad house where traffic and parking is concerned on Valentine's Day. Why not get to your dining reservation in style with a private limousine which will be yours for 8 hours. Get chauffeured. Pick up your special someone in style. Spend the time in traffic lavishing attention on her. Arrive in style. You really don't want to be busy behind the wheel on Valentine's Day when you should be busy with her.
[/mmtl-text]
Book Your V Day Experience Now
Fully booked! All bookings exhausted.
[/mmtl-text]