Event type : Baby Shower, Birthday Party, Cocktail Party, Corporate Dinner, Corporate Party, Dinner Party, Meet Ups, Product Launch
Get A Free Quote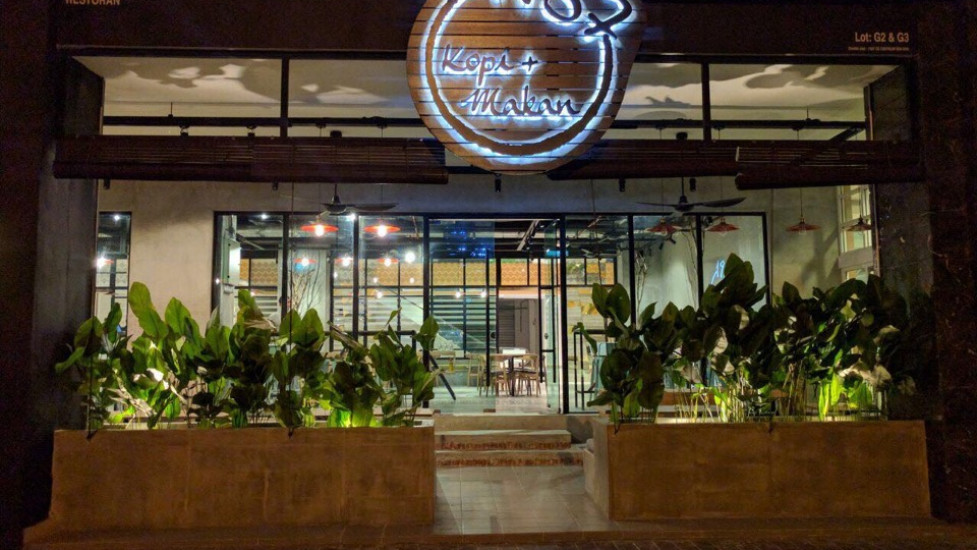 1957 Kopi + Makan
1957 Kopi + Makan is a relatively new cafe which opened in June 2016. The cafe's name is derived from the year of Malaysia's independence and it was created with thoughts of gathering like-minded multi-racial food lovers to come to a space where they can enjoy dining and relaxed catching up sessions over coffee. 1957 Kopi + Makan serves honest and hearty comfort food at reasonable prices, with an extensive menu that includes Malaysian rice and noodle dishes, Western food with a twist, and all-day-long breakfast.
Event Space
Echoing the current industrial vibe for eateries, 1957 Kopi + Makan is a bright and modern cafe event space with an indoor and outdoor area. Its interior is a mixture of wood, metal, exposed ceiling and cement accentuated with tree branches, retro floor tiles and selected multi-colour furniture. Besides tables with a mix of bench and chairs seating, there are also high tables with bar stools and some colourful Acapulco string chairs indoor. A private room that can accommodate up to 10 pax is available.
Events
1957 Kopi + Makan is a modern, comfortable and relaxed event space with both indoor and outdoor seating. This chic event space is suitable for hosting a birthday party, baby shower, full moon party, anniversary, proposal, engagement party, corporate events as well as get-together with family & friends. It can accommodate up to 100 pax, with around 70 pax indoors.
Location
1957 Kopi + Makan is located on the ground floor of De Centrum Mall – a shopping centre which is right next to Infrastructure University Kuala Lumpur (IUKL) in Kajang. Parking is available within the mall.
Address:

De Centrum Mall,
Jalan Ikram-Uniten,
Kawasan Institusi Bangi,
43000 Kajang,
Selangor,
Malaysia
Get A Free Quote