Event type : Baby Shower, Birthday Party, Full Moon Party, Gathering, Product Launch
Get A Free Quote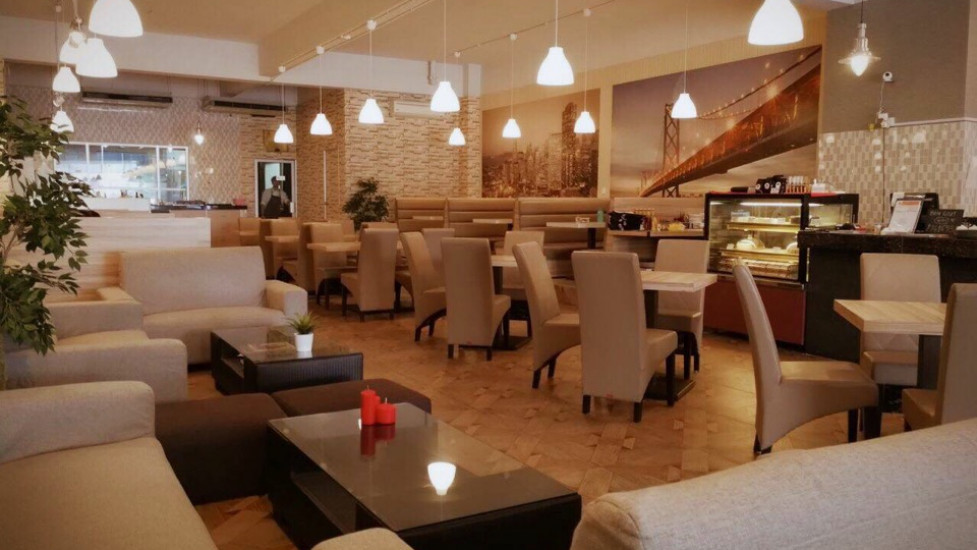 Bon Gout
Bon Gout literally means "good taste" in French. The French name was chosen because Bon Gout's head chef, who is also the restaurant owner, loves France. He had trained in Taiwan, France and Australia before coming back to Malaysia in 2015 to work as a chef. After working for a year he decided to follow his own passion and so Bon Gout was born in May 2016. Bon Gout serves a variety of western cuisine and cafe food such as western breakfast, burgers, pasta, lamb chop, smoked duck, pork short ribs, steak, waffles, French toasts as well as desserts and coffee.
Event Space
With a harmonious neutral tone throughout its interior, Bon Gout is a bright and cosy event space with both indoor and outdoor area. The wooden parquet flooring, wallpaper coverings, wood laminate tables and soft faux leather seats complement each other to create a homey and comfortable feeling. Besides the usual tables and chairs seating, there are some comfortable couches indoor. Projector and screen are available if required.
Events
Bon Gout is a casual, cosy and comfortable event space with both indoor and outdoor seating. This friendly event space is suitable for hosting a birthday party, baby shower, full moon party, anniversary, proposal, engagement party, corporate events as well as get-together with family & friends. It can accommodate up to 100 pax, with around 75 pax indoors.
Location
Bon Gout restaurant is located at Pearl Avenue Condo in Taman Berjaya, Kajang. The restaurant is on the ground floor next to Watsons pharmacy and is visible from the road. Free street parking is available around the restaurant so there is no need to enter the condominium's visitor parking.
Address:

PA-S-47(G), Pearl Avenue Condo,
Jalan Pasir Emas,
Taman Berjaya,
43000 Kajang,
Selangor,
Malaysia
Get A Free Quote