Event type : Birthday Party, Gathering
Get A Free Quote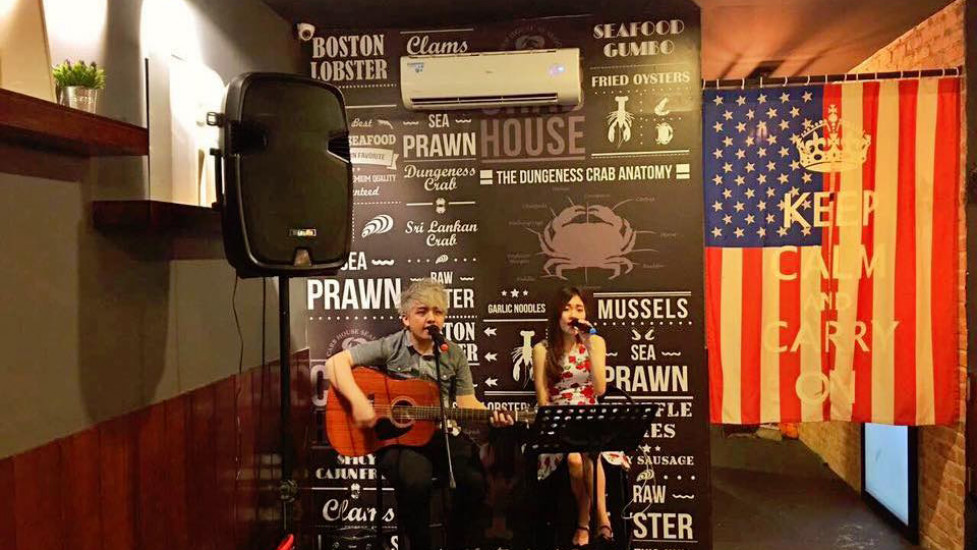 De House By Crab
De House By Crab is a brand new concept of Surf and Turf- a main course that serves a combination of seafood and red meat. De House By Crab is considered a multi-cuisine that serves lunch, dinner, drinks and coffee. It is located in Taman Sutera Utama, Skudai, Johor Bahru. With an average rating of 4.4 out of 5, De House By Crab pride themselves in having fresh seafood, which is critical when it comes to seafood. Garlic butter sauce and Louisiana are among the many crowd favourites. Besides red meat and seafood, they also serve juices and beer to complement the main course. De House By Crab also serves their food at a large portion at a reasonable price. Fret not, they provide plastic gloves and aprons to prevent customers from getting stained while eating seafood.
Event Space
Despite having dark coloured walls, their interior is bright as there are lots of lights to illuminate the interior. Due to Surf and Turf being a western cuisine, their interior is also slightly westernised with a large United States of America flag hung on the wall, wooden rectangular tables, and red and black metal chairs neatly arranged in the restaurant. The overall ambience is chic and comfortable.
Events
Due to the food concept and interior, events such as a birthday party, a corporate dinner, and a casual event are most suitable. It can accommodate up to 40 pax comfortably.
Location
De House By Crab is a 3 mins (750m) drive from Sutera Mall via Jalan Sutera Tanjung 8/1. It is also a 14 mins (7.8km) drive from Impian Emas Golf Club via Jalan Sutera Danga. Cars can be parked along the street or a carpark nearby.
Address:

38, Jalan Sutera Tanjung 8/3,
Taman Sutera Utama,
81300 Skudai,
Johor Bahru,
Johor, Malaysia
Get A Free Quote