Service type : Furniture Rental
Get A Free Quote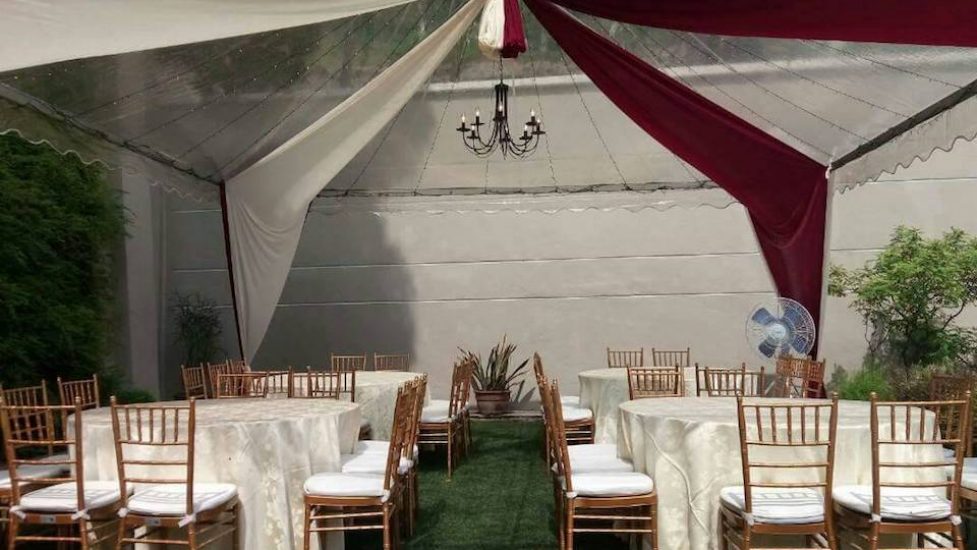 Dekat Canopy
Dekat Canopy provides tent and furniture rental for any outdoor event in a garden, housing area, extension from a hall and more. Tents are like the insurance protection from the changing weather, helps to secure your important guests from pouring rain and hot sun. Dekat Canopy customizes the tents, tables and chairs designs and other accessories to suit your party theme. It can be either in white, transparent, mixed colours or with fairy lights. Dekat Canopy is dedicated to deliver the best service to ensure a seamless experience. Everyone can enjoy throughout the event without having to worry.
Events
Dekat Canopy caters to weddings, birthdays, reunions and other catering celebrations.
Packages
There are many packages for you to choose from, range RM 330 to RM 1200. The basic package is comprised of 1 unit of White Arabian Canopy, 2 units of downlight, 1 unit of ceiling fan, 1 set of scallop, 4 units of roundtable, 4 units of Damask table cloth and 40 units of plastic chair. While premium package has an underlayer for the canopy, a chandelier, a cooler and other deluxe features on top.
Furniture Rental
Canopy rental starts from RM420 inclusive of
1 unit White Arabian Canopy
1 set under layer
1 set scallop
1 unit chandelier
Tables and Chairs
*Minimum order of 80 units for chairs and 20 units for tables
Chiavari chair with cushion pad RM18 per unit
Plastic chair with cover + ribbon RM 11.50 per unit
Banquet chair with cover + ribbon – RM15 per unit
Round table 5feet with table cloth – RM20 per unit
Address:

GF, Menara PKNS PJ,
Jln Yong Shook Lin,
46050 Petaling Jaya,
Selangor
Malaysia
Get A Free Quote