Event type : Birthday Party, Dinner Party, Meet Ups
Get A Free Quote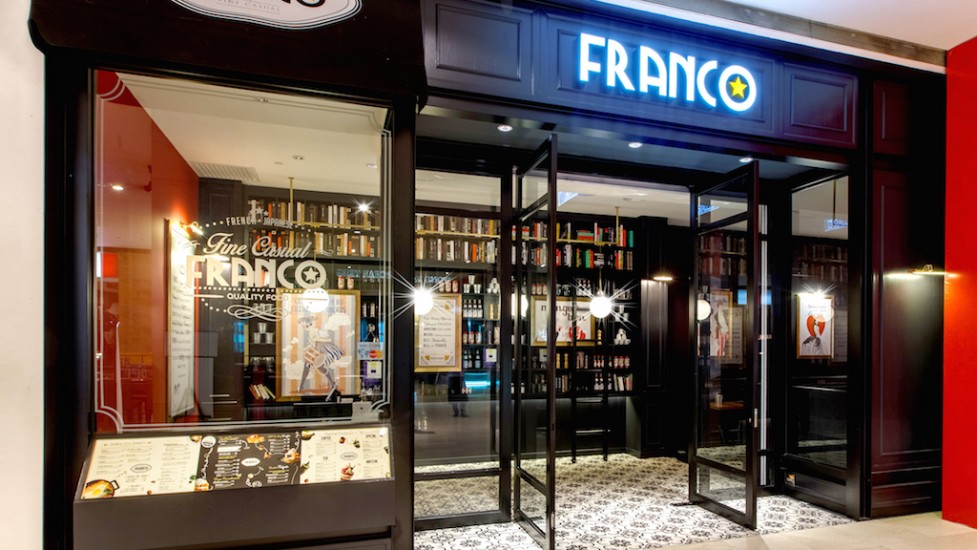 Franco KL Pavilion
Franco is yet another restaurant brand of the AUMH Group. This is the same group that has brought Quiznoz and establishments like Ohla, Providence and Rootz to Kuala Lumpur. Franco KL Pavilion is one of the 8 Franco outlets found throughout the Klang Valley. Franco KL Pavilion and all its outlets serve French Japanese fusion cuisine.
Cuisine at Franco
What's that you ask? It's taking pastries like soufflés and infusing it with Japanese sensibility and ingredients. Matcha soufflés, Berries Cheesecake Parfaits, Squid Ink Pasta, that sort of thing. Just in case you might think that squid ink is not for your palate, you ought to give it a try. Your guests might like it too. If you are tired of doing events at the familiar Western and Chinese restaurants, then Franco KL Pavilion offers an alternative to your event's food choice.
Location
Franco KL Pavilion is located on Level 6 of KL Pavilion. That's the floor where many restaurants are as well. Getting to KL Pavilion is easy as long as you don't pick to go there during the height of rush hour. In fact don't go anywhere during rush hour. And we are always very happy with the parking at KL Pavilion, which have the widest berths in town.
Exclusive on VMO
Menu option for groups of 10 pax or more at Franco

Menu A – RM25 per pax
Menu B – RM35 per pax
Beverage
– Iced Coffee
Starter
– Minestrone Soup
Choice of one main course
– Arabiatta
– Spaghetti Yumeina
– Souffle AuFranco
Choice of one main course:
– Chicken Teriyaki
– Squid Ink Pasta
– Pescatora
Dessert
– Light & Airy Souffle Vanilla
Dessert
– Light & Airy Souffle Vanilla
Make An Instant Booking
Fully booked! All bookings exhausted.
Address:

Lot 6.01.04, Level 6, Pavilion Kuala Lumpur,
168 Jalan Bukit Bintang,
55100 Kuala Lumpur
Get A Free Quote