Event type : Annual Dinner, Annual General Meeting (AGM), Association Dinners, Awards Night, Baby Shower, Birthday Party, Business Dinner, Cocktail Party, Corporate Dinner, Corporate Party, Dinner Party, Gathering, Graduation, Meet Ups, Product Launch, Wedding Dinner, Wedding Party
Get A Free Quote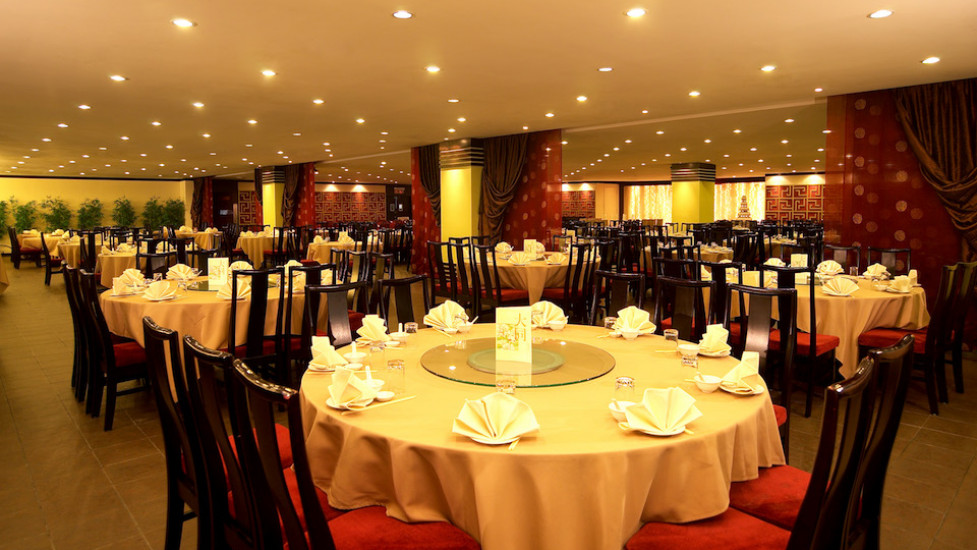 Imperial City Cheras
Imperial City Cheras is an elegant event space that serves authentic Chinese delights and is frequently visited by many locals and tourists. Dining at Imperial China Restaurant Subang Jaya will definitely give you a memorable experience especially due to their great food prepared by their award winning master chefs, friendly environment and attentive service from their staffs. Established in 1971, the Tai Thong Group of Restaurants today includes Tai Thong, Royal China, Imperial China, Spring Garden and Oriental Pearl restaurants. Their menu consists of a wide range of relish exquisite Chinese gourmet dishes. The house specialities include their tender Braised Australia fresh Abalone, SautÈed Crispy Butter Prawns, Pan Fried Lamb Ribs with Pesto Sauce and their Double-Boiled Sea Coconut with Ginseng. Guests who choose to organise events or dine at Imperial City Cheras will not be disappointed at all!
Event Space
Imperial City Cheras event space has a great cosy setting with warm colours. The restaurant has a theme of red and orange tones panelled with dim lights. The whole place is tastefully furnished to perfection with exotic Chinese decorations, from colourful paintings to thoughtfully placed furnishing. You will definitely be amazed by their interior decor that is designed really well. Imperial City Cheras gives off a very authentic vibe with their harmonious ambience encapsulated by the time-immortalized concept of Yin and Yang in making for a perfect gastronomic and cultural experience for their guests.

Menu
[/mmtl-text]
Set Menu A
RM 828 (10 pax)
Joyous Festive Platter
– Deep Fried Prawn with Sesame
– Honey Glazed Grilled Chicken
– Deep Fried Crab Dumpling
– Stir Fried Clams with Celery
– Shredded Chicken Served With Fresh Lettuce
– Steamed Jade Perch (Hot Oil Sauce)
– Braised Abalone with Mushroom and Homemade Beancurd
– Fried Mee Pok with Eggplant and XO Sauce
– Baked Lotus Pastry
– Chilled Aloe Vera
[/mmtl-text]
Set Menu B
RM 1028 (10 pax)
Fancy Celebration Platter
– Japanese Top Shell with Chilled Jelly Fish
– Deep Frid Spring Roll with Five Spice Powder
– Honey Glazed Grilled Chicken
– Braised Crab Meat Soup with Shredded Abalone (individual serving)
– Steamed Estuary Tiger Grouper with Sliced Bamboo Shoots and Mushrooms
– Braised Baby Abalone in Wintermelon Ring (Individual Serving
– Stewed Yee Min with Sea Prawn
– Peony Puff Pastry with Pineapple and Jackfruit
– Double – boiled Bird's Nest with Snow Pear
[/mmtl-text]
Set Menu C
RM 1328 (10 pax)
Double Prosperity Platter (Individual Serving)
– Deep Fried Soft Shell Crab with Salt and Pepper
– Chilled Prawn with Frest Fruit Salad
– Pan Seared Scallop with Caviar
– Double boiled Chicken Soup with Fish Maw and Con Poy
– Crispy Roast Pigeon
– Home Style Estuary Grouper in Casserole
– Braised Baby Abalone with Home Made Tofu and Fresh Mushroom (Individual Serving)
– Fried Hokkien Mee
– Charcoal Bun with Durian and Salted Egg
– Double Boiled Red Bean Soup
[/mmtl-text]
Set Menu D
RM 1728 (10 pax)
*Require Advance Order
Superme Treasures Platter (Individual Serving)
– Braise Baby Abalone
– Honey Glazed Grilled Chicken
– Double-boiled Village Chicken Soup with Dried Premium Seafood (Individual Serving)
– Steamed Fesh Soon Hock In Superior Sauce
– Steamed Fresh River Prawns with Egg White and Glass Vermicelli (Individual Serving)
– Braised Sea Cucumber Boar with Roast Duck and Mushroom
– Dry Tossed Noodles with Fish Row and Crab Meat
– Baked Bird's Nest Egg Tartlet/ Deep fried caramelised Taro
– Double Boiled Pear with Sea Coconut and Red Dates
[/mmtl-text]
Events
Imperial City Cheras event space is great for guests who would like to walk in and dine or even for big events like a birthday party and a gathering. You can even host a business meeting or have your corporate lunch or dinner here. They provide excellent catering services for their guests. This place is also great for kids because of the variety of food that they have. Imperial City Cheras can hold up to 950 pax for events.
Location
Located on the ground floor of Cheras Plaza, Imperial City Cheras will definitely catch your eyes! Parking spaces are easy to find, so have no fear as it will never be of short!
[/mmtl-text]
Address:

Ground Floor Cheras Plaza,
Jalan Manis 1, Taman Segar,
56100 Cheras,
Kuala Lumpur,
Malaysia
Get A Free Quote