Event type : Baby Shower, Birthday Party, Corporate Meeting, Full Moon Party, Gathering, Meet Ups
Get A Free Quote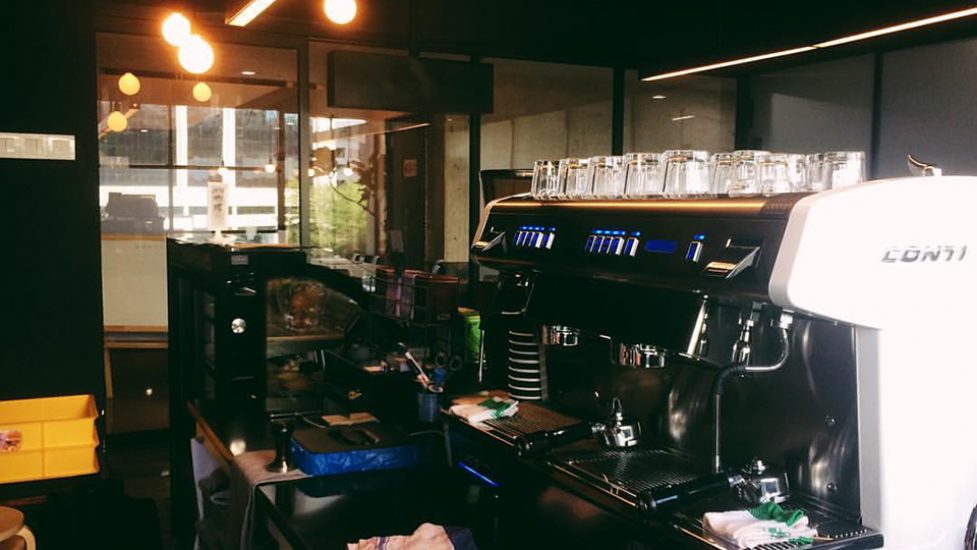 Liberal Latte Damansara
Meeting Space is equipped with
– Projector
– Projector Screen
– PA System
– 2 Microphones
Menu A – RM29 per pax
(minimum – 20 pax)
Mains (Pick 1)
Malay Traditional
Beef Gulai Lemak | Ayam Goreng | Ulam with Sambal Belacan | Jasmine
Rice
OR
Indian Spices
Lamb curry | Chicken Kurma | Vegetable Daal | Poppadam | Basmati Rice
OR
Italian Pasta
Chicken Carbonara | Bolognese | Spaghetti | Garlic Bread
Sides (Pick 1)
– Roast Chicken Sandwiches
– Bruschetta (V)
– Nachos and guacamole (V)
– Roti Jala and Chicken Curry
Desserts
– Fruits
Menu B – RM49 per pax
(minimum – 20 pax)
Mains (Pick 2)
Malay Traditional
Beef Gulai Lemak | Ayam Goreng | Ulam with Sambal Belacan | Jasmine
Rice
OR
Indian Spices
Lamb curry | Chicken Kurma | Vegetable Daal | Poppadam | Basmati Rice
OR
Italian Pasta
Chicken Carbonara | Bolognese | Spaghetti | Garlic Bread
OR
Japanese Sushi
California rolls | Salmon Nigiri | Spicy Tuna | Tuna Mayo | Tori Karaage | Salmon Avocado etc.
Sides (Pick 2)
– Roast Chicken Sandwiches
– Bruschetta (V)
– Nachos and guacamole (V)
– Roti Jala and Chicken Curry
Desserts
1. Fruits
2. Traditional Kuih
Established in March 2017, Liberal Latte Damansara has become an event space where extraordinary crowd gathers. Especially when you're working, or travelling, time is precious. The event space is an exclusive invitation to relax, taste the different blends of coffee and admire the landscape of the interior as well as the view through the glass window. Try out their unique variety of quality hand-drip coffee! Liberal Latte Damansara do invent certain coffee-tasting sessions to endure with, hence do check out their – Today's Special. Founder Helmi & his friends from local beverage services purveyor Mozaic Gourmet are determined to deliver a distinctive cuppa to customers – making for a really satisfying latte along with well-balanced in its milky-roasty dimensions.
Event Space
Liberal Latte Damansara is a charming place with minimalistic plain black walls decked with hipster and futuristic furniture. The dark furniture and warm lighting gives the event space a glimpse of glamour which goes well with their events. Reasonable price, with high-quality drinks. Liberal Latte Damansara is in Wisma E&C Damansara Height and aiming to look for a memorable experience to your events.
Events
Liberal Latte Damansara is a suitable event space for a birthday party, coffee session, meet-up, tea party, family and friends gathering, product launch, and anyone looking to tuck in to excellent quality hand-drip coffee. The space here can accommodate up to 50 pax.
Location
Located on Bukit Damansara, Liberal Latte Damansara is easily spotted with the black layout and lively environment positioned on Ground Floor of Wisma E&C. It is an estimated less than 5 minutes' walk from the MRT Semantan Station as street parking is accessible but limited.
Address:

2, Lorong Dungun Kiri,
Bukit Damansara,
50490, Kuala Lumpur,
Wilayah Persekutuan Kuala Lumpur,
Malaysia
Get A Free Quote