Event type : Annual Dinner, Business Presentation, Corporate Dinner, Product Launch
Get A Free Quote
The Majapahit Mont Kiara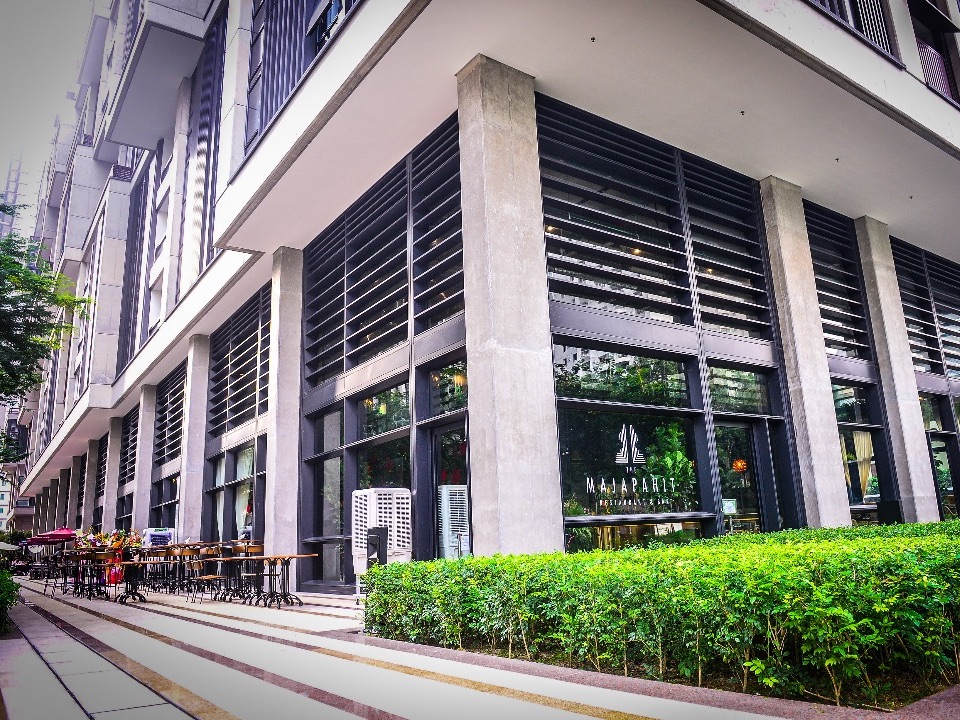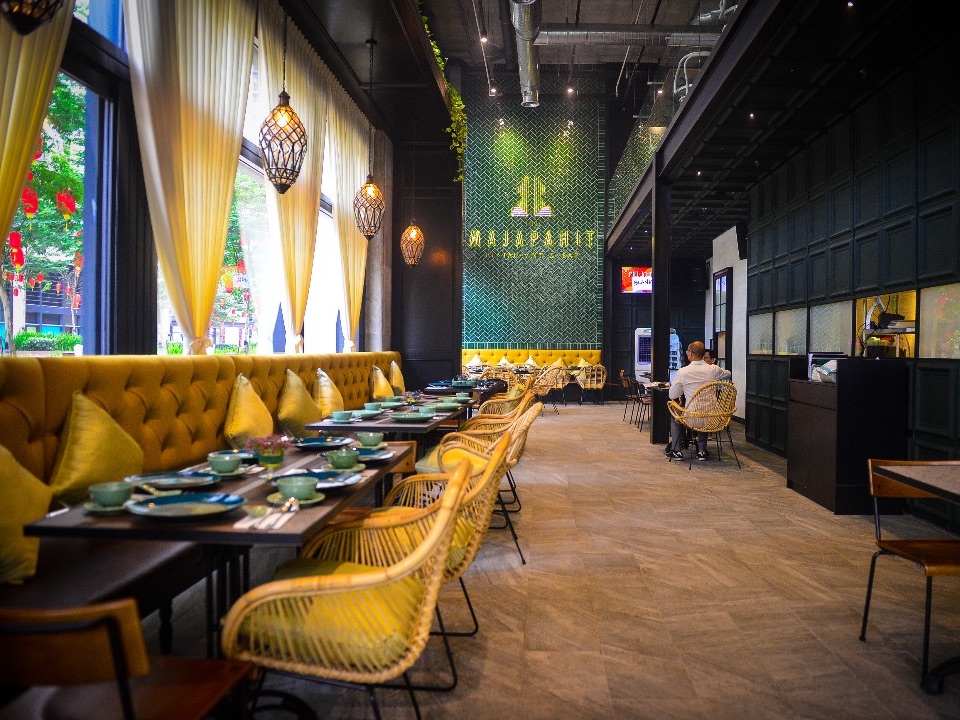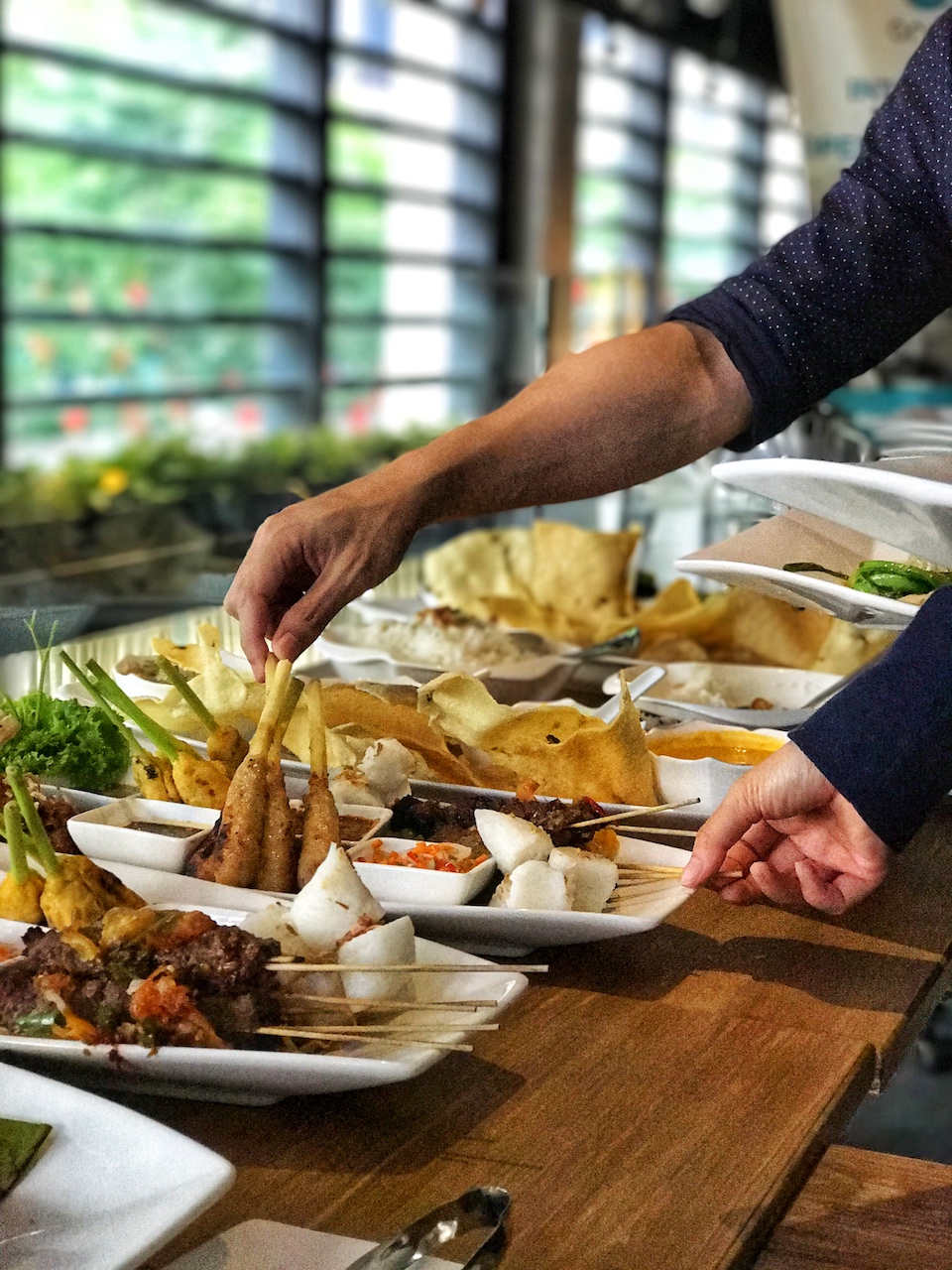 Menu A – RM80+ per pax
(minimum 30 pax)
* minimum 80 pax for weekend dinners
Appetiser
– Malaysian Chicken Satay
– Stuffed Bean Curd
– Corn Fritters
Mains
– Spicy Seafood Tom Yam
– Crispy Flying Fish
– Coconut Butter Chicken
– Indonesian Sweet Sauce Wings
– Thai Stir-fried Kailan
– Indonesian Kimchi-like Salad
– Indonesian Bean Curd
– Fragrant Steamed Rice
Beverages
– Soft Drinks
– Bottled Water
Menu B – RM118+ per pax
(minimum 30 pax)
* minimum 50 pax for weekend dinners
South East Asian Tapas
– Corn Fritters
– Indonesian Sweet Sauce Wings
– Balinese Fish Satay
– Malaysian Chicken Satay
Mains
– Spicy Seafood Tom Yam
– Crispy Flying Fish
– Sundanese Grilled Chicken
– Coconut Butter Chicken
– Slow Cooked Padang Style Beef
– King Prawn in Indonesia Chili Paste & Stinky Beans
– Thai Stir-fried Kailan
– Malaysian Kampung Fried Rice
– Thai Pineapple Fried Rice
Desserts
– Magnificent Mango Madness
– Assorted Tropical Fruits
Beverages
– Soft Drinks
– Bottled Water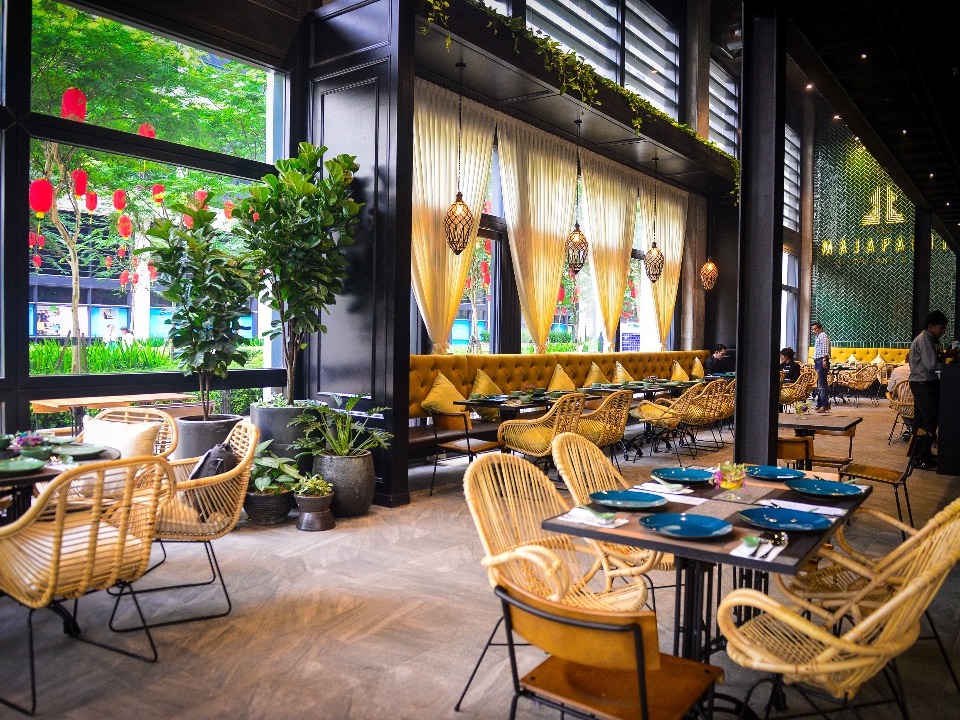 Majapahit, one of South East Asia's greatest olden empires, has now got a torch bearer to remind people of its greatness – The Majapahit Restaurant. The sprawling Majapahit empire which covered the Indonesia archipelago and extended up to modern day Thailand and Vietnam is reflected in the menu options that they offer. So expect Indonesia, Malaysian, Thai, and Vietnamese influences in the cuisine that The Majapahit serves.
Event Space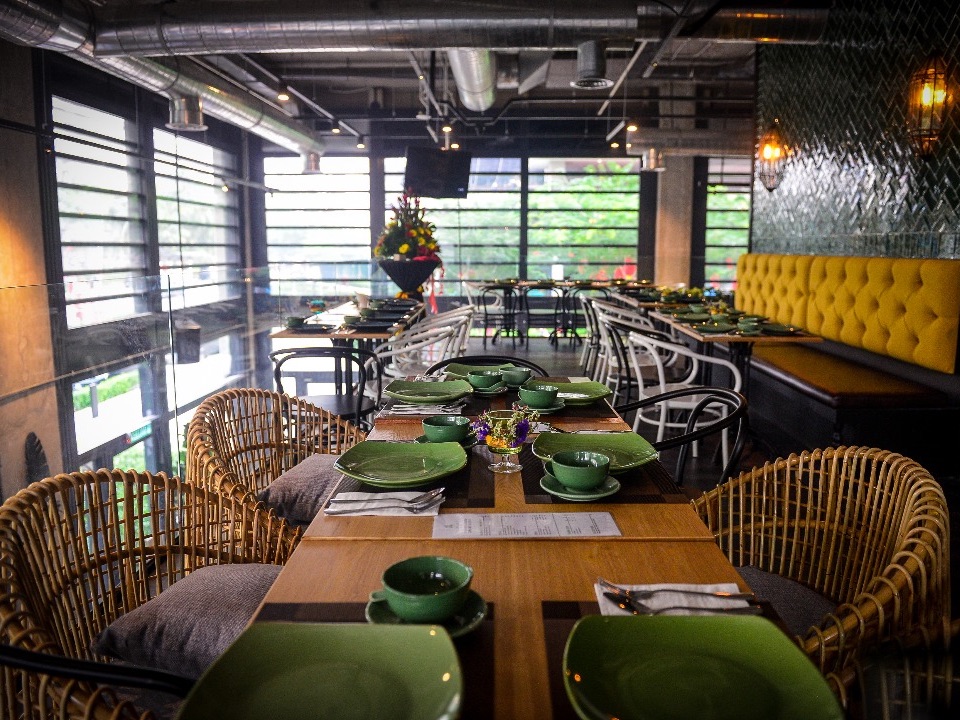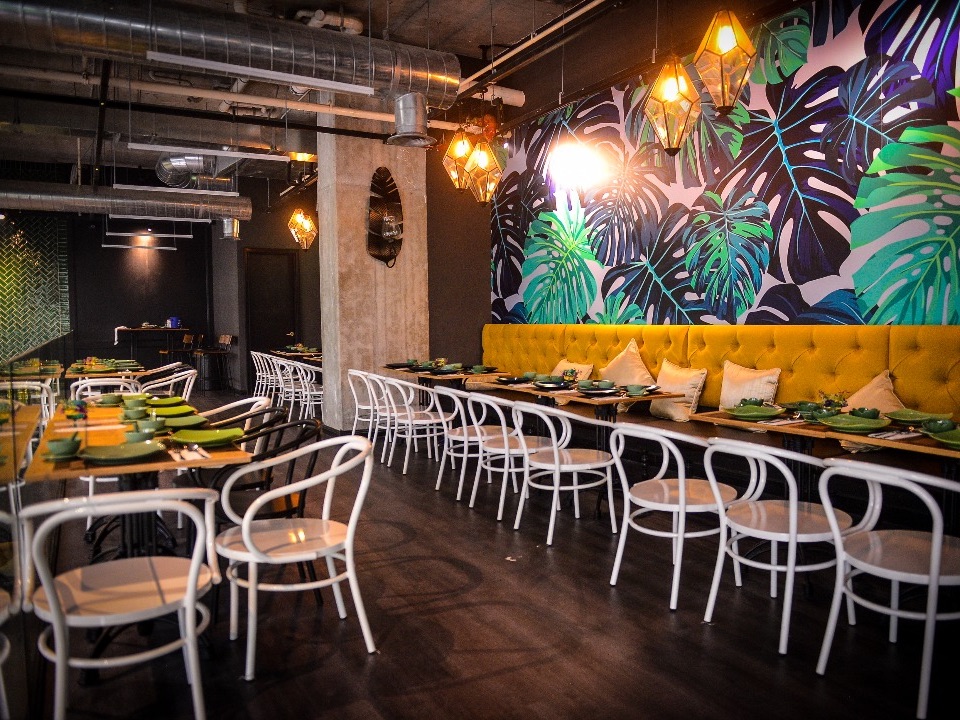 The Majapahit is an elegantly designed event space with a double volume ceiling and a fantastic feature wall, there it is bound to be an instagram hit. The green colours from the wall, and the plants in and outside the restaurant. The double height ceiling lets in a lot of natural night into the space and gives your guests an expansive and elegant feel.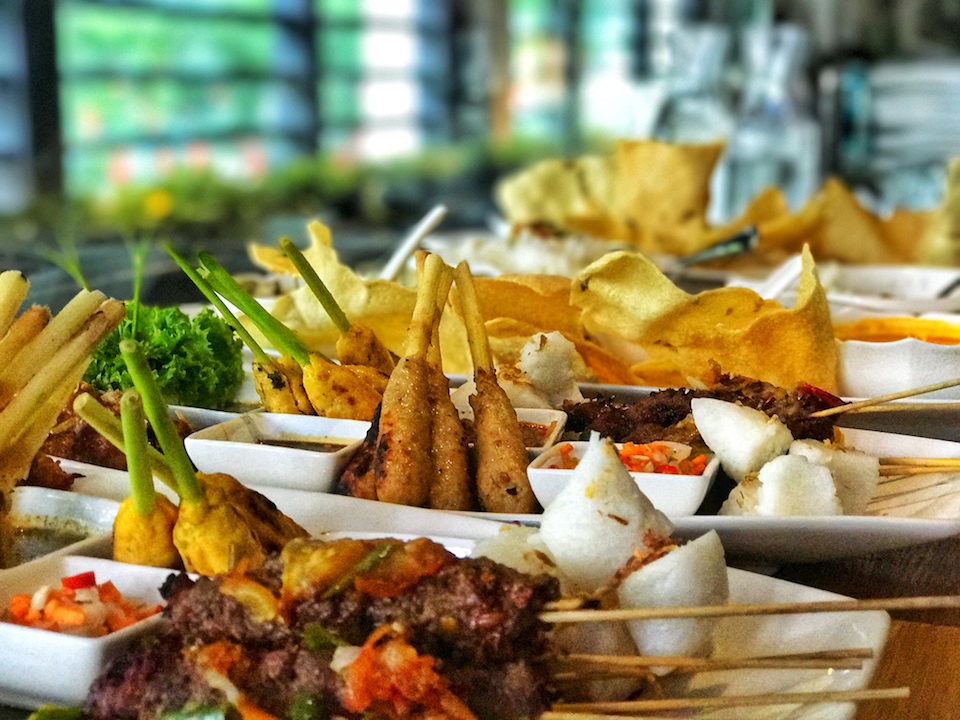 Events
The Majapahit Mont Kiara can take events of up to a total of 160 pax. The ground floor can take 120 pax, while the mezzanine floor can take up to 40 pax. This event space is a suitable for corporate dinners, product launches, birthday parties, and perhaps even an intimate wedding banquet.
Corporate Annual Dinners
If you are looking for a space for a 90 – 120 pax corporate dinner, then The Majapahit Mont Kiara is a fantastic venue for your corporate event. The double height ceiling gives your event a lot of head room, giving your event a sense of grandness. The space is equipped with a projector and sound system. The L-shaped configuration of the restaurant means the projector and stage floor is close to your participants. There's an additional mezzanine area that could be reserved for some VVIP guests, if you wish to give some of your guests additional privacy.
Location
The Majapahit is located at Arcoris Mont Kiara, this expat neighbourhood's suburban mall. Getting here is easy with access via the Sprint or DUKE.
Address:

G8, G9 & G10, Ground Level, Arcoris Mont' Kiara,
No. 10, Jalan Kiara,
50480 Kuala Lumpur,
Malaysia
Get A Free Quote