Service type : Event Planner
Get A Free Quote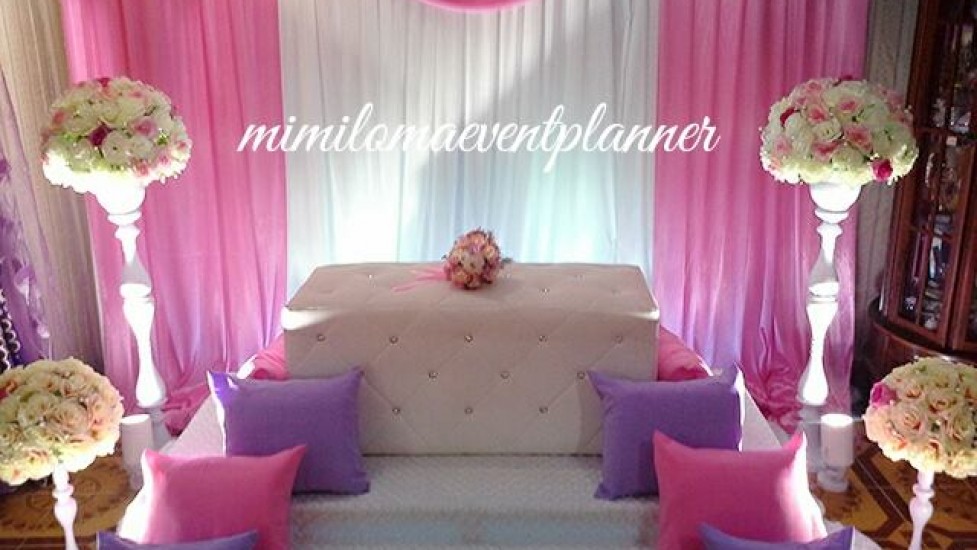 Mimiloma Event Planner
Mimiloma Event Planner, also branded as Mimiloma.Signature, was founded in 2014 by Mimi Nasyihin Adenan. Mimiloma Event Planner came about with its signature elements of peaceful pastel colours and vintage designs. With no doubt, the designer at Mimiloma Event Planner can turn your wedding dreams into reality with her daring, quirky yet fashion-forward creations and services that are affordable.
Wedding Event Planning
The type of services available here at Mimiloma Event Planner comprises of wedding decorations, wedding dresses, wedding cards and not to forget the traditional element of most weddings in Malaysia, bunga telur(s). Well known to provide affordable yet high quality wedding planning services, Mimiloma Event Planner highlights simplicity and originality in the type of dÈcor produced. On top of that, the decor is always in trend yet fresh and unique.
Service Area
Mimiloma Event Planner is based in Batu Pahat and their service covers Batu Pahat and its surrounding area.