Service type : Caterer, Services
Get A Free Quote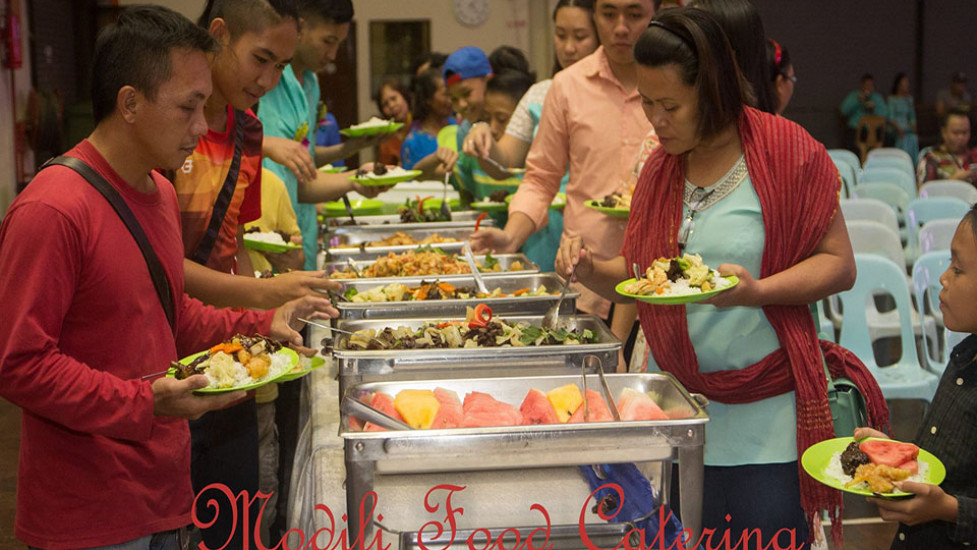 Modili Food Catering
Modili Food Catering claimed themselves to be the easiest option out there delivering excellent services to create memorable events for their customers. They aim to build a company into a family within an event service in which great food can be enjoyed together. Here at Modili Food Catering, the types of food specialised include hot fusion of Asian, Western and Malay cuisines. The wide variety of choices on the menu allows them to cater to many different preferences among the guests. Modili Food Catering has lots of experience when it comes to catering and hosting events as their mission is to ensure that their clients get the best out of what they can offer.
Event Service
Modili Food Catering is a professional when it comes to delivering Asian, Western and Malay food as they take pride in their excellent service and scrumptious selection of food. They can accommodate many type of events such as a wedding, anniversary, engagement party, baby full moon, school event, birthday, corporate event as well as a festivity celebration.
Service Area
Modili Food Catering has their working headquarters based in Kepayan Point in Sabah. Their services can be extended to other neighbouring towns, additional transport charges may apply.
Packages
Modili Food Catering Package
RM14-RM16 per pax
– Including 3 meat & 2 vegetables
– A) Choose 3 items from the following:-
Sweet and Sour Chicken
Lemon Chicken
Butter Chicken
Roasted Chicken
Fried Chicken with Houju / Plain
Honey Chicken
Chicken Curry / Kurma
Fried Chicken Chinese Sauce
Salad Chicken
Sweet and Sour Fish
Thai Fish with Mango strips
Salad Fish
Fish Ginger & Spring Onions
Fish with Black Beans
Pork Chop
Sweet & Sour Pork
Hakka Pork (Pork stewed with potato and black fungus mushroom)
Black Pepper Beef
Beef Kicap
Curry Beef
Black Pepper Lamb (+additional)
Lamb with Chinese Sauce (+additional)
Vegetable Salad
B) Choose two from the following:-
Mixed Vegetables
Tanghoon Fucuk
Japanese Toufu with Mince Meat
Japanese Toufu with Crab Meat
Terung Sambal (for small quantity)
Nangka masak Daging Babi
Nangka masak Lemak Ikan Masin
Address:

Lido Four Seasons Residence,
35, Lorong Raffelesia 1,
Taman Sri Juta,
88200, Kota Kinabalu,
Sabah,
Malaysia
Get A Free Quote