Paddington House of Pancakes Nu Sentral
Event type : Baby Shower, Birthday Party, Gathering
Get A Free Quote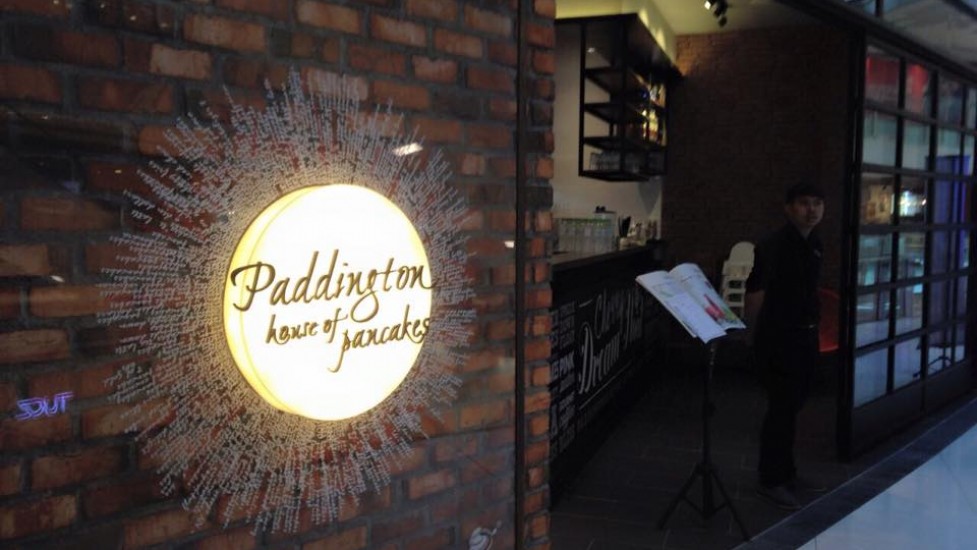 Paddington House of Pancakes Nu Sentral
True to it's name, Paddington House of Pancakes Nu Sentral is a cafe that specializes in the art of pancakes. The pancakes are made ready-to-order, hence you can expect a fresh and scrumptious variety of sweet and savoury pancakes every day. Since 2004. Paddington House of Pancakes Nu Sentral has been the perfect place to host a children's birthday party, a themed party, or a cosy a gathering of family and friends.
Menu
Paddington House of Pancakes Nu Sentral serves up a variety of fresh pancakes – both sweet and savoury to taste. Expect pancakes with bacon, sausages, and eggs for breakfast, pancake 'burgers' for lunch, and chocolate pancakes with bananas and marshmallow for dessert. Besides pancakes, the menu offers savoury fries and potato wedges, pastas, ice cream desserts, and a variety of beverages.
Party Menu – RM55 Per Pax
(minimum of 20 pax)
Starter (Choose 2)
PHOP Style Breakfast Pannakoek Chips with Egg
Caesar Salad with Egg, Chicken Strips, Sundried Tomatoes, & Anchovies in Oil
Cheesy Wedges & Fries with Lemon, Mayonnaise, & Cheese Dip
Main (Choose 1)
Porto
– Chopped Tomatoes, Broccoli, Egg, Fresh Mozarella, Streaky Beef Rashers / Chicken Strips
California
– Salty Cheddar Flapjacks with Double Gourmet Sausages, Hash Brown, & Beef Salami
Monaco
– Zucchini & Onion Flapjacks with Grilled Herb Lamb Shoulders, Mashed Potatoes, & Yoghurt Mint Sauce
Aussie Burger
– Sesame Puffins with Homemade Chicken / Beef / Lamb Patty, Pineapple Ring, Onions, Gherkins, Tomatoes, Grilled Natural Cheddar, Sunny Side Up Eggs, & Fries
Sweet & Savoury Waffles
– Grilled Chicken Thigh with Mustard Sauce, & Sweet Apple Compote
OR
– Waffles with Smoked Salmon, Asparagus, Sundried Tomatoes, Homemade Chipotle Sauce, Mesclun Salad, & Egg
Leon
Homemade Red Chipotle Sauce, Caramelized Onions, Olives, Green Chili, Mesclun Salad, & Fresh Mozzarella
Gibraltar
– Crepes with Grilled Sea Bass, Creamy Chipotle Sauce, & Mashed Potatoes
– Spicy Prawns, Calamari, & Arugula Aglio Olio
Dessert
Step 1
– Choose Mini American Pancakes / Mini Liege Waffles (2 pieces)
Step 2
– Choose Your Topping (Any 2)
Step 3
– Choose Your Sauce (Any 1)
Step 4
– Choose Your Ice Cream (Any 1)
Beverage (Choose Any 2 Pitchers)
Minty Melon Refresher
Perky Lemon & Mint Sparkler
Orange Blossom
Lush & Passion
Cranberry / Apple Juice
Event Space
Paddington House of Pancakes Nu Sentral is a cafe that can accommodate up to 50 pax. You can expect Paddington House of Pancakes to be a relaxing, and cosy space.
Events
Paddington House of Pancakes Nu Sentral is the perfect setting for a birthday party, or a cosy gathering with friends and family members. Children would love to have parties at this place, especially because of it's variety of child-friendly pancakes, aesthetically pleasing, and most importantly, yummylicious!
Location
Paddington House of Pancakes Nu Sentral is located at KL Sentral's strategically located mall, Nu Sentral. Getting to Nu Sentral is easy through the Federal Highway or Jalan Bangsar or even Jalan Parlimen. While parking at Nu Sentral is available, it's even better to get here via the LRT.
Address:

L-14-11, Nu Sentral,
Jalan Stesen Sentral 5,
50470 Kuala Lumpur,
Malaysia
Get A Free Quote