Pulai Springs Resort Johor
Event type : Annual Dinner, Birthday Party, Corporate Dinner, Corporate Family Day, Corporate Party, Corporate Retreat, Dinner Party, Family Retreat, Gathering, Meet Ups, Photo Shoot, Product Launch, Reunions, ROM, Team Building, Training Session, Wedding Dinner, Wedding Party, Wedding Reception, Wedding Venue
Get A Free Quote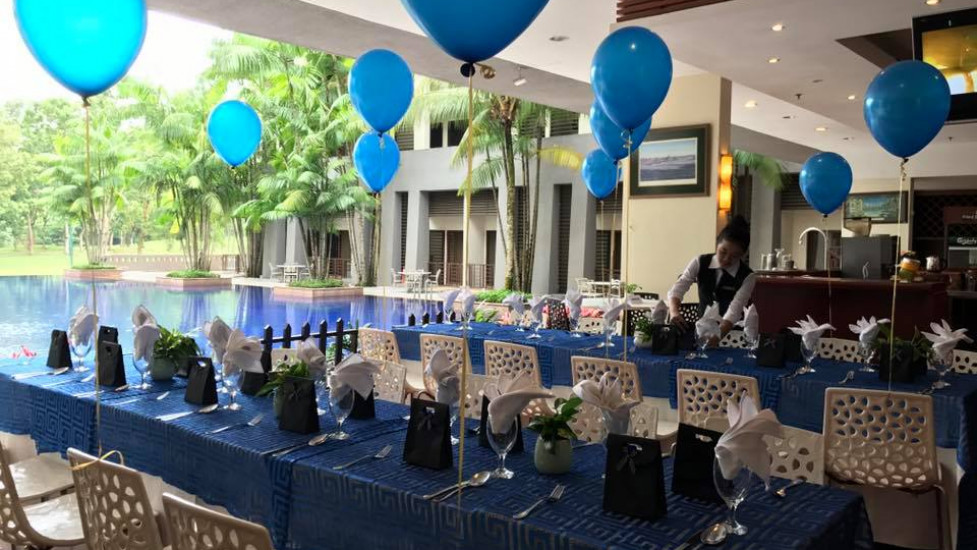 Pulai Springs Resort Johor
Ranked as one of the World's Top 50 Golf Resorts in ìThe Finest Golf Resorts of the World Collection 1999 & 2000î, Pulai Springs Resort Johor is a world-class resort that provides 5-star facilities for the maximum enjoyment of its guests. Pulai Springs Resort Johor is designed as an ancient Royal Malay palace to enhance the ambience of an exotic resort while offering an unmatched golfing and recreation experience. Robert Trent Jones Jr. and Peter Dalkeith Scott designed the two 18-hole championship USGA Class Golf Courses; Pulai Course and Melana Course respectively here at Pulai Springs Resort Johor which came about as a golfing haven.
Event Space
Pulai Springs Resort Johor is surrounded with the Malaysian illustrious flora and fauna, allowing it to be a great getaway place from the busy atmosphere of the cities. The luxurious accommodations featured at Pulai Springs Resort Johor include The Anugraha which is a 22-room tropical resort style boutique hotel. 313 well-appointed Cinta Ayu Resort Apartments are inclusive at Pulai Springs Resort Johor as well. The accommodations display both contemporary and traditional interior craftsmanship.
At Pulai Springs Resort Johor, dining options include the Qing Palace Chinese Restaurant which serves authentic Szechuan cuisines and The Gleneagles Terrace which specialises in Asian and Western cuisines. Besides that, Cinta Terrace is another available option at Pulai Springs Resort Johor that serves breakfast buffets and pastries. Not forgetting those who wish to spend evenings relaxing with a live band, Elephant & Castle is the place to go. Pulai Springs Resort Johor definitely try their best to attend to the different preferences of the guests.
Pulai Springs Resort Johor also covers sports and recreation facilities. Some examples include The Pulai Spa, two tropical landscaped outdoor swimming pools, Jacuzzi, sauna rooms, gymnasium, the Kids Club, Cineplex and a Sport Centre featuring a pool, squash courts, table tennis tables, a cycling track and team building games.
The spaces available at Pulai Pring Resorts Johor includes suites that could fit from 20-50 pax to event hall that could take up to 1000 pax.
Events
The various facilities and accommodations at Pulai Springs Resorts Johor enables it to come on as a venue that is easy adaptable to suit almost any type of occasion. A few examples of functions that are usually accommodated to at Pulai Springs Resort Johor include a birthday party, an engagement party, a wedding party, a baby shower, a corporate event, a product launch, a festive celebration, a private family function or even a holiday trip with family and friends.
Location
Located at the foothills of Mount Pulai in Johor, Pulai Springs Resort Johor lies 7 km from Highway 1 and 11 km from Southern University College. Parking spaces are available at Pulai Springs Resort Johor parking lot.
Address:

20km, Jalan Pontian Lama,
81110 Skudai,
Johor,
Malaysia
Get A Free Quote