Event type : Baby Shower, Birthday Party, Full Moon Party
Get A Free Quote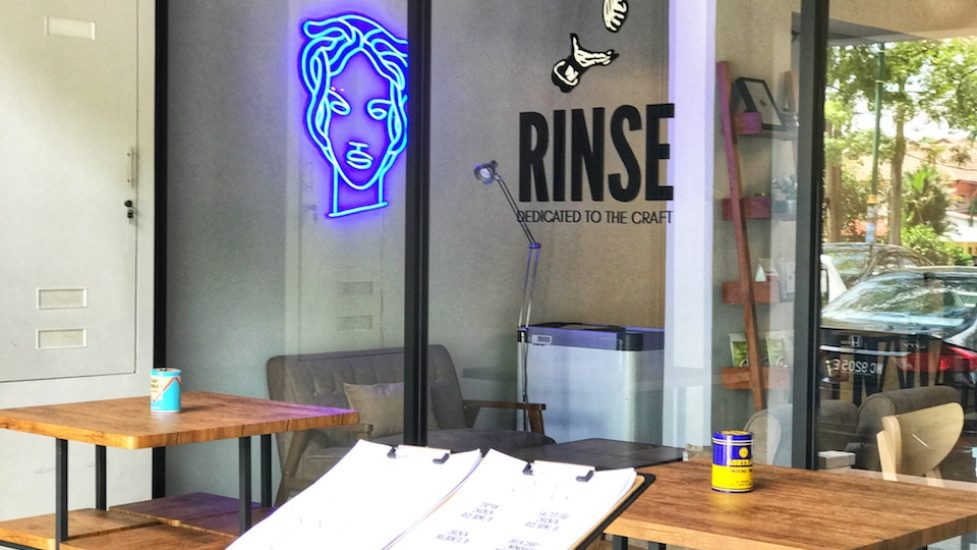 Rinse Cafe Sri Damansara
Menu
Teriyaki Chicken Rice Bowl
– Garlic Buttered Rice, Teriyaki Glazed Chicken, Fried Egg, & Blanched Broccoli
Salted Egg Chicken Rice Bowl
– Garlic Buttered Rice, Signature Salted Egg Sauce Fried Chicken, Fried Egg, & Blanched Broccoli
Chicken Bolognese
– Slow Cooked Chicken Bolognese Sauce with Sausages topped with Parmesan Cheese, Spaghetti, and Garlic Bread
Green Curry Lemongrass Chicken Pasta
– Fried Lemongras Marinated Chicken Thigh, Homemade Green Curry Sauce, Tomatoes, Spaghetti, and Garlic Bread
Salted Egg Fried Chicken Pasta
– Breaded Fried Chicken, Signature Salted Egg Sauce, Spaghetti, and Garlic Bread
Grilled Chicken Chop
– Pan Grilled Chicken Chop, Homemade Black Pepper Sauce, Coleslaw, and Fries
Nasi Lemak Rinse!
– Everything made from scratch, from panda infused rice to the signature samba, served with a whole leg fried chicken
Classic Fish & Chips
– Breaded Dory Fish, Homemade Tartar Sauce, Coleslaw, and Fries
Rinse Cafe Sri Damansara is a cafe that prides itself in promoting the culture of specialty coffee and matcha to people from near and far. They focus on finding coffee beans that focus on aroma and sweetness. So the range of coffee beans that you will find here largely come from Ethiopia, Kenya, Panama, and Honduras. While there are many places that serve third wave coffee, there are fewer that specialise in Matcha. Rinse Cafe Sri Damansara swear by Niko Neko Matcha. They collect their Matcha straight from Japan every two weeks, ensuring freshness and quality of the highest order. Just in case, you think coffee and matcha is all they have, they do have a delightful serving of hot food as well. Favourites like Teriyaki Chicken Rice Bowl, Salted Egg Fried Chicken Pasta, and Nasi Lemak are items that you will find in their menu.
Event Space
Rinse Cafe Sri Damansara is a minimalist designed space with the coffee bar taking the centre stage, in keeping with their belief of promoting coffee and matcha culture. Its ground floor frontage at a Sri Damansara shop lot, makes Rinse Cafe Sri Damansara very easy to access for the elderly and the very young.
Events
Rinse Cafe Sri Damansara is suitable for hosting events such as a birthday party, a baby shower, a 100 day party, or a full moon party. You can also host coffee appreciation events here too. The event space here can accommodate up to 40 pax (or 50 pax, if you use the outside space too)
Location
Rinse Cafe Sri Damansara is located at a shop lot in Bandar Sri Damansara. Access is easy as it's just off the main road and you can get here via the many roads that link to this area. Street parking is easily available.
Address:

15, Jalan Damar SD 15/1,
Bandar Sri Damansara,
52200 Kuala Lumpur,
Malaysia
Get A Free Quote