Sugar On Top JB at Taman Pelangi
Event type : Birthday Party, Bridal Shower, Gathering
Get A Free Quote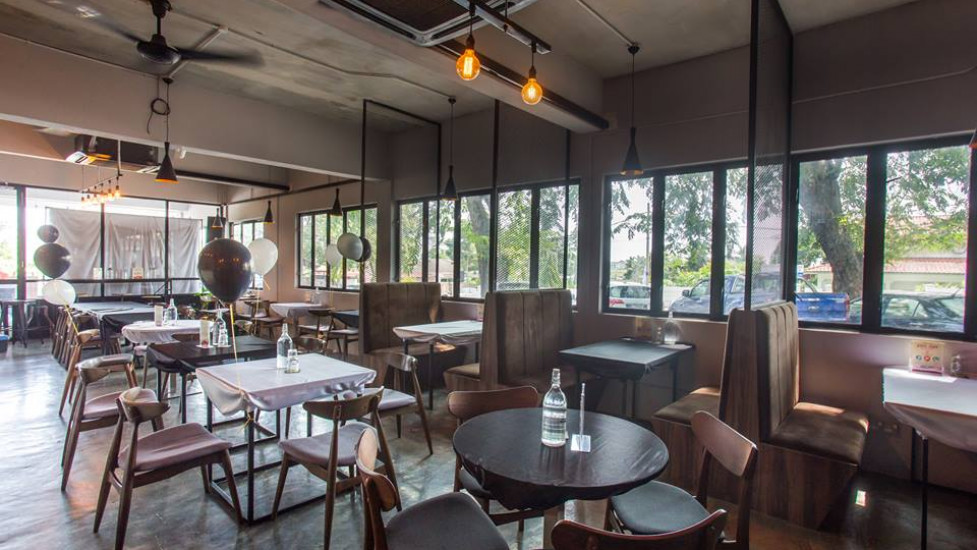 Sugar On Top JB at Taman Pelangi
Sugar On Top JB at Taman Pelangi is the flagship cafe event space of an established JB home grown brand with 4 branches at the moment, 3 in JB & 1 in Penang. Sugar On Top JB offers innovative Asian Fusion cuisine which the young owner Derek Tan observed while studying and working in the UK. Sugar On Top JB at Taman Pelangi reflects Derek's limited F&B background but with great willingness and determination in his "go for it" mindset, trusting his own taste buds and instincts. This event space has got a cute and catchy tagline – We Are Not Crazy, Just SOT. They have successfully created a very unique menu that comes with the element of SOT SOT (with "crazy" twists). Famous items from the menu are food that is familiar like pastas and burgers but with a very special SOT touch. Sugar On Top JB also offers some must try desserts like Hokkaido Matcha Hotcake and their Signature Charcoal Waffle that are sure to impress you and your guests.
Event Venue
Sugar On Top JB at Taman Pelangi is a simple, unpretentious yet comfortable and cosy event space and this can be seen in its interior design and decoration as well. Brown wooden furniture, bare ceiling with warm lighting, simple black & white painting with Sugar On Top backdrop. The elements used are a mix of modern and retro-style with warm and natural lightings shining through from the windows. This event space has also rolled out its own merchandise off the rack including caps and tees as well as business and members discount cards. They also cleverly hang some quirky SOT tees on the metal netting partitions as decoration as well as to enhance the brand image.
Events
Sugar On Top JB at Taman Pelangi is a wonderful event space with indoor and a small section of al-fresco seating. This event space is perfect for hosting a birthday party, anniversary, engagement party, bridal shower, baby shower, family gathering, small scale corporate event and product launch. It can accommodate up to 40 pax, possibly up to 50 pax if seating is being rearranged.
Location
Sugar On Top JB at Taman Pelangi is tugged at the corner of a row of shops along Jalan Kuning, among the colour-coordinated streets in a lovely residential area in JB whereby foodies love to hang out. It is accessible through Lebuhraya Tebrau and JB EDL. Parking is available along the streets.
Address:

1, Jalan Kuning 1,
Taman Pelangi,
80400 Johor Bahru,
Johor,
Malaysia
Get A Free Quote