t6 Mall Rooftop Event Space
Event type : Alumni Party, Association Meetings, Awards Night, Birthday Party, Conference, Corporate Dinner, Corporate Party, Exhibitions, Fashion Shows, Photo Shoot, Press Conference, Product Launch, Product Talk, ROM, Seminar, Wedding Dinner, Wedding Venue
Get A Free Quote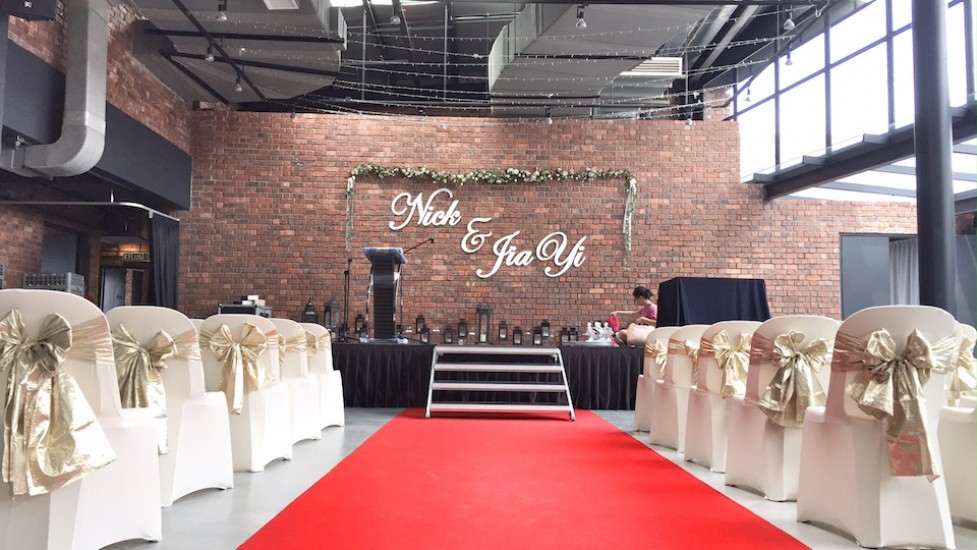 t6 Mall Rooftop Event Space
The whole building in which t6 Mall Rooftop Event Space is housed at, looks like a red brick industrial warehouse. You would be forgiven to think that you have just encountered a New York like warehouse here in the Klang Valley. The event space is air conditioned and has a good vantage point of the surrounding area since it's on the top floor of the building. Catering options are available with this event space from several caterers. This is an event space that is bound to be an instagrammer's wet dream as it oozes contemporary charm at almost every corner of the development.
Check Availability & Rates
Events
The t6 Mall Rooftop Event Space is a space capable of accommodating up to 350 pax for buffet dinner events, 400 pax if it's a sit down banquet or 500 pax if it's a theatre setting. It is suitable to host a grand birthday party, a large 100 day celebration for a baby, an alumni gathering , serve as a wedding venue or even a wedding banquet. It would also be a suitable event space for corporate events like a fashion show, product launch, seminar, cocktail party or an awards night. It is a great wedding venue as you can rent the space bare, or pair it with the decoration services of Not Just Desserts Wedding Event Stylist or Cenderawasih Weddings, both of which will add glamour to your event.
Location
The t6 Mall Rooftop Event Space is located at the Lightgrey commercial building complex in Sungei Buloh, along the road that leads to the government hospital. Access is easy via the LDP, the main Sungei Buloh road and especially the NKVE. Just get off the interchange that leads to the Sungai Buloh Hospital, and the t6 Mall is just 1 km away from the hospital. There is ample parking in the area, with 600 parking bays in the basement of the mall. Additionally there are some parking parking bays on the ground level as well.
Address:

Rooftop, t6 Mall,
29, Jalan LGSB 1/1,
Pusat Komersil LGSB,
off Jalan Hospital
47000 Sungei Buloh,
Selangor,
Malaysia
Get A Free Quote