Team Building Activity in Perak
Event type : Corporate Retreat, Family Retreat, School Outing, Team Building
Get A Free Quote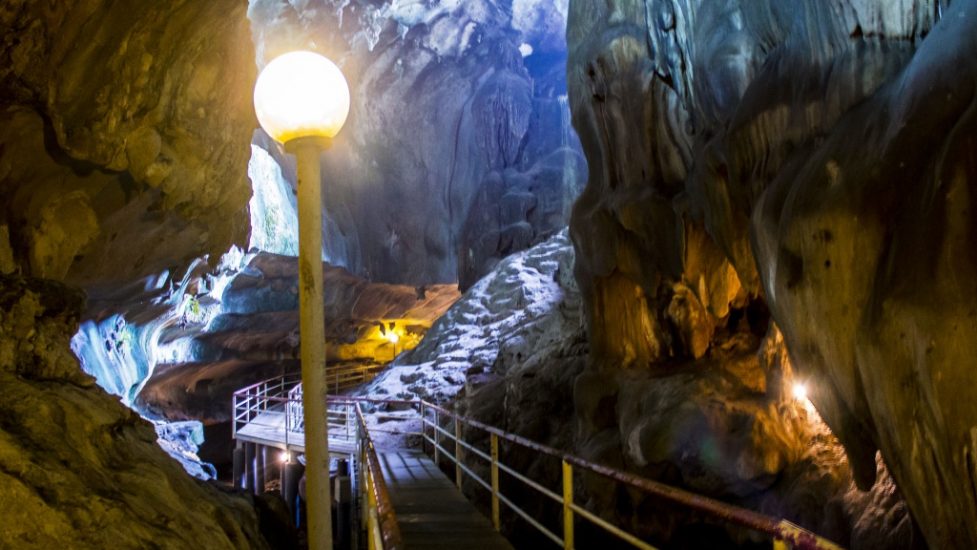 Team Building Activity in Perak
What better way to break the ice if not going for an adventurous team building together. Whether its for your company, a gathering between family, faculty, class member or between club members, this is the perfect premise to get to know each other, collaborate and work together as a team.
The team building activities also requires a little physical action, thus releasing endorphins which produce positive feeling. Definitely a chemical reaction you should seek to form a friendly bond with the team member.
Perak Cave Adventure
Prepare yourself on an exciting heart pumping exploration of the earth as you walk deeper inside the bowel of Gua Tempurung. This cave that has existed for the past 10,000 years is the largest and longest cave in Peninsular Malaysia. Depending on the packages that you chose, there's also an option for whitewater rafting and water abseiling.
This is definitely a heart pumping adventure for a day out with the team!
Cave Exploration Packages
Package A – Cave Exploration  – RM80 Per Pax
Minimum 10 Pax
* 3 Hour Adventure
* Admire the Gorgeous Golden Flowstone and Other Limestone Formations
* Observe Shy Cave Dwellers
* Traverse the Challenging Terrain
* English-Speaking Guide
* Meals: Lunch
* Transfer within Area of Activities
* Necessary Safety Equipment
* Entrance Fee
* Official Participation Certificate
* First Aid Kit
Package B – Cave Exploration and White Water Rafting  – RM200 Per Pax
Minimum 10 Pax
* 6 Hour Adventure
* Admire the Beautiful Golden Flowstone and Stunning Limestone Formations
* Experience the Swirls and Rapids of the Kampar River
* Enjoy an Adrenaline Pumping Outdoor Adventure
* English-Speaking Guide
* Transfer within Area of Activities
* Necessary Safety Equipment
* Entrance Fee
* Official Participation Certificate
* First Aid Kit
* Meals: Lunch
Package C – Cave Exploration , Abseiling and White Water Rafting  – RM290 Per Pax
Minimum 10 Pax
* 10 Hour Adventure
* Experience the Depths of Gua Tempurung in its Majestic Caverns
* Challenge Yourself by Abseiling off of an Amazing Waterfall
* Take a Plunge into the Cooling Waters of Sungai Kampar While Whitewater Rafting
* English-Speaking Guide
* Transfer within Area of Activities
* Necessary Safety Equipment
* Entrance Fee
* Official Participation Certificate
* First Aid Kit
* Meals: Lunch
Note
* Transfer duration above are estimated and subject to traffic and weather condition, and not inclusive of any sightseeing
* Please bring a change of clothes, headlamp or torchlight, towel, insect repellent, sunblock lotion, waterproof camera
* It is advisable to wear shorts, long pants, tights and t-shirts; shoes (hiking boots recommended), gloves and kneepads for caving
* It is advisable to wear shorts, long pants, tights and t-shirts; strap sandals or shoes for water abseiling
* Children aged 12 years and below and pregnant women are not permitted
* Those with serious claustrophobia should refrain from going further than the 'show' caves
* Please ensure that you are not allergic to bat guano or limestone
* Littering is strictly prohibited
* Travellers/Visitors should be physically fit
* Please adhere to strict pick-up time punctuality. Tour operators may forfeit tours for travellers if no-show during stipulated time
* Registered name of the traveller must be corresponding with photograph documentation (Example: Passport). Tour operators reserve the right to reject if registered traveller fails to provide photographed documentation of their own
Gopeng Glamping Adventure
Indulge in fun and amazing activities with your team members and strengthen your bonds in this exciting team building programme! Explore Gopeng natural resources and get on with the adventurous activity such as white water rafting and river tubing
Gopeng Glamping Adventure  – RM590 Per Pax
Minimum 20 Pax
* 2 Days 1 Night
* Venture into the Nature of Gopeng for an Exciting team Building Activity
* Spend Memorable Moments with your team Members and Strengthen Bondings Between each Other
* Challenge Yourself to Adventurous Activities such as Whitewater Rafting and river Tubing
* Transfer within activity areas
* Necessary equipment
* Safety equipment
* Certificate of participation
* Entrance fees
* Experienced guides
* First aid
* Bottled drinking water
* Basic facilities
* Lodging: Gopeng Glamping Park
* Meals (1x Breakfast, 1x Lunch, 1x BBQ Lunch, 1x Tea Break, 1x BBQ Dinner, 1x Supper)
Note
* Transfer duration above are estimated and subject to traffic and weather condition, and not inclusive of any sightseeing
* Tour operator reserves the right to cancel tour if minimum pax is not met
* Please bring a change of clothes, headlamp or torchlight, towel, insect repellent, sunblock lotion, camera
* It is advisable to wear shorts, long pants, tights and t-shirts; strap sandals or shoes
* Children aged 12 yrs and below and pregnant women are not permitted
* Please adhere to strict pick-up time punctuality. Tour operators may forfeit tours for travellers if no-show during stipulated time
* Registered name of the traveller must be corresponding with photograph documentation (Example: Passport). Tour operators reserve the right to reject if registered traveller fails to provide photographed documentation of their own