Event type : Cocktail Party, Corporate Party, Dinner Party, Product Launch
Get A Free Quote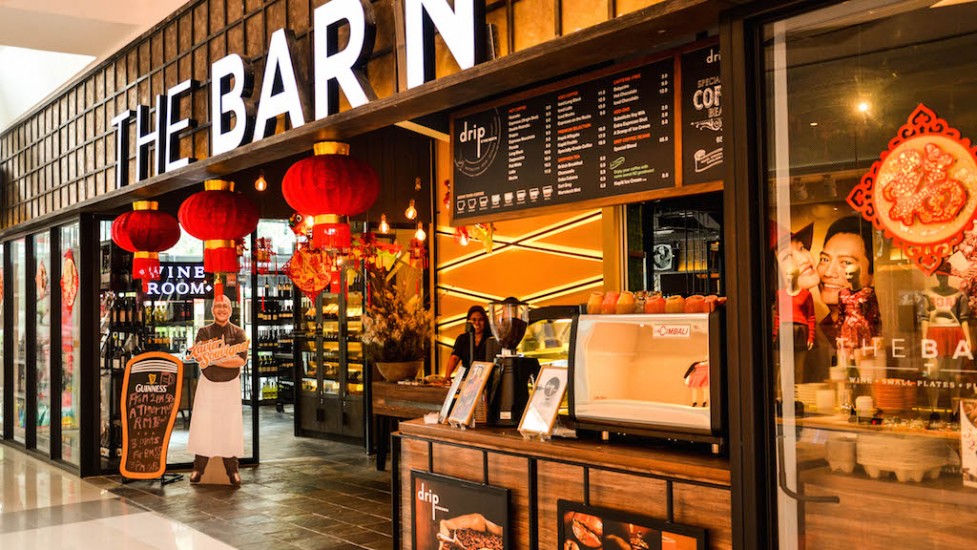 Menu A – RM85 nett per pax
(minimum 40 pax)
Appetizer
– Tomato Bruschetta With Parmesan
– Caesar Salad With Condiments: –
(Baby Romaine, Caesar Dressing, Bacon And Parmesan Cheese)
– Scotch Quail's Eggs
– Taiwanese Fried Chicken
– Vegetable Spring Roll
Soup
– Cream Of Carrot
Mains
– Roast Chicken With Rosemary Sauce
– Grilled Lamb Shoulder With Mint Sauce
– Grilled Fish With Tomato Cream Sauce
– Baked Eggplant With Mozzarella Cheese
– Hokkien Mee
– Buttered Rice
– Chicken Lobak
Desserts
– Fruits Skewers
– Assorted French Pastries
– Bread & Butter Pudding
Menu B – RM105 nett per pax
(minimum 40 pax)
Appetizer
– Tomato & Mushroom Bruschetta With Parmesan
– Caesar Salad With Condiments: –
(Baby Romaine, Caesar Dressing, Bacon And Parmesan Cheese)
– Scotch Quail's Eggs
– Taiwanese Fried Squid
– Classic Shrimp Cocktail
– Luncheon Fries With Chili Dip
Soup
– Potato & Leek Soup
Mains
– Pan Fried Seabass Fillet With Lemon Butter Sauce
– Stir Fried Squid 'Kong Poh' Style
– Baked Herbs Chicken With Creamy Mushrooms
– Grilled Beef Medallion With Thyme Shallot Sauce
– Hokkien Mee Hon
– Spaghetti Carbonara With Bacon & Mushrooms
– Garlic Fried Rice
– Chicken Lobak
Desserts
– Mixed Fruits Platter
– Assorted French Pastries
– Bread & Butter Pudding
– Fruits Jelly
Menu C – RM140 nett per pax
(minimum 40 pax)
Appetizer
– Baked Baby Potatoes With Sour Cream & Herbs
– Caesar Salad With Condiments: –
(Baby Romaine, Caesar Dressing, Bacon And Parmesan Cheese)
– Scotch Quail's Eggs
– Crispy Pork Belly With Chili Dip
– Smoked Salmon Rolls
– Pan Fried Rolled Prawns In Bacon
– Luncheon Fries With Chili Dip
Soup
– Cream Of Mushrooms Soup
Mains
– Pan Fried Norwegian Salmon With Herbs Sauce
– Salted Egg Butter Prawns
– Stir Fried Cuttle Fish With Cashew Nut & Dried Chili
– Honey Roasted Chicken
– Roast Beef With Black Pepper/Garlic Sauce
– Rosemary Marinated Lamb Leg
– Chicken Lobak
– Fried Rice 'Yong Chow' Style
– Spaghetti Alio Olio
– Corn On Cobs With Butter
Desserts
– Italian Tiramisu
– Assorted French Pastries
– Mixed Tropical Fruits
– Panna Cotta
The Barn is a tapas, wine bar and restaurant all rolled in one establishment. The Barn has an indoor and outdoor dining area, allowing diners to either enjoy the pleasures of air-conditioning inside or enjoy the cool evening air outside with a the drink or spirit in hand. The owners of The Barn have spent quite a bit on the decoration of the establishment giving it a chic industrial setting. They have also ensure lots of light going in to the restaurant with ceiling to floor glass windows.
Cuisine
The Barn has an extensive collection of wines from all over the world with a partial favour to Australian and New Zealand wines. They also serve a very impressive coffee, comparable to some of the third wave coffee establishments in Kuala Lumpur. And the tapas at The Barn will keep your guests chomping and asking for more. Do note that The Barn is a non-halal restaurant.
Events
The Barn can accommodate events of up to 150 pax. It is suitable event space for events such as a loud birthday party, a drinking party, a cocktail party, an after wedding party, or even a corporate party where drinks and good food are served.
Location
The Barn is located at 1 Mont Kiara, this expat neighbourhood's suburban mall. Getting here is easy with access via the Sprint or DUKE. The access into the parking in 1 Mont Kiara is a bit tight though, so do be careful when driving through it.
Address:

G-2, G-3 & G-26,
Ground Floor, 1 Mont Kiara,
No.1, Jalan Kiara,
50480 Kuala Lumpur,
Malaysia
Get A Free Quote