Service type : Caterer
Get A Free Quote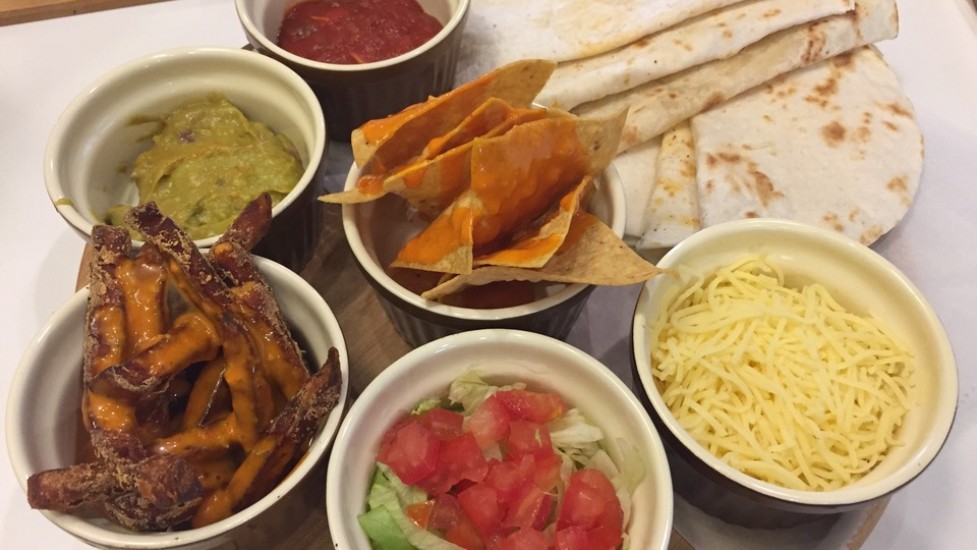 Thyme Out Catering
Thyme Out Cateringís origin was traced back to their humble beginning from a food truck that roam around PJ with authentic, zesty and flavourful Mexican street food. They quickly expanded to food court stall and now a full-fledged eatery in Bandar Sunway with catering services available to your doorstep around Klang Valley. Thyme Out Catering is sure to impress your party guests with a diverse mix of flavours, colours and textures of authentic Mexican street food like tacos, burritos, cubanos, quesadillas and more. Be it a corporate event that needs catering, a birthday party that requires a taco fix, a big party that you would like to serve something different, or even just for the sake of tacos, Thyme Out Catering will be a perfect choice you wouldnít want to miss. Good food and good service are what they constantly strive to provide. Thyme Out Cateringís menu is extensive and prices are reasonable. Think of a party loaded with Classic Nachos & Tacos with Chicken / Beef / Lamb, Tortillas stuffed with Mexican Rice & Lamb, Churros with Nutella Dip, Kumara Fries, Chicken Tenders, Fish Fingers, Buffalo Wings, Fajitas, Burrito and Mojitos. I doubt if anyone can resist such a feast! Besides, it is quite safe to say that it is not easy at all to find another caterer in Klang Valley or Malaysia for that matter who can offer yummy authentic Mexican street food. So, thinking of Mexican for your next event? Think of Thyme Out Catering.
Events
Thyme Out Catering services are suitable for a birthday party, engagement party, house warming, anniversary, bridal shower, corporate event, product launch, office party, gathering and fiesta of any kind.
Menu
Burrito And Cubanos
Chips And Dips
Desserts
Dine With The Cartel
Gulf Of Mexico
Kids Menu
Mains
Quesadillas
Quickie
Starters And Snacks
Tacoís Mordeno
Tacos
Tostidas
(Minimum of 30 pax, Minimum spending of RM10 per pax)
Service Area
Thyme Out Catering is based in Bandar Sunway but their catering services are extended to include the whole of Klang Valley.
Address:

66, Jalan PJS 11/7,
46150 Bandar Sunway,
Selangor,
Malaysia
Get A Free Quote