Will You Cafe Oasis Village
Event type : Baby Shower, Birthday Party, Full Moon Party
Get A Free Quote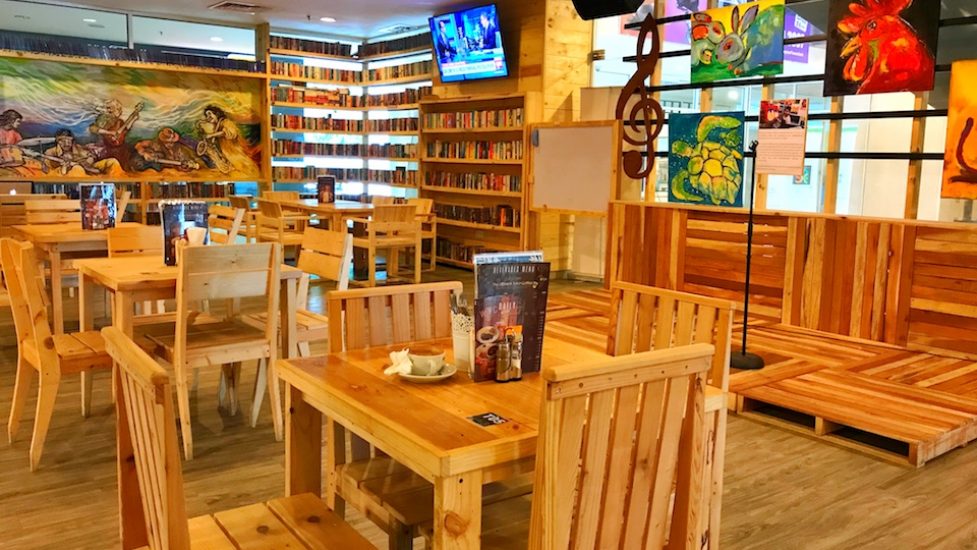 Will You Cafe Oasis Village, Birthday Party Venue
Western Buffet
Menu A – RM40+ per pax
(minimum 50 pax)
Starters
– Mini Caesar Salad Cups
– Mini Cheese and Onion Quiche
Mains
– Aglio Olio with Shrimp OR Chicken
– Orange and Rosemary Roast Chicken with Roast Vegetables And Gravy
– WYC Garden Salad with Garlic Croutons and Honey Mustard Dressing
– Mediterranean Rice Salad
– Pea And Mint Frittata
Desserts
– Sliced Seasonal Fruits
– Sliced Cake Of The Day
Drinks
– Infused Lime Water
– Kopi Tarik / Teh Tarik
Menu B – RM55+ per pax
(minimum 40 pax)
Starters
– Mini Caesar Salad Cups
– Mini Cheese and Onion Quiche
– Corn Croquettes with Tomato Relish
Mains
– Salted Egg Shrimp Linguine With Aged Parmesan
– Orange And Rosemary Roast Chicken With Roast Vegetables
– WYC Garden Salad With Garlic Croutons And Honey Mustard Dressing
– Mediterranean Rice Salad With Grilled Mackerel Fillets
– Pea And Mint Frittata
– Pulled Chicken Sliders
Desserts
– Sliced Seasonal Fruits
– Sliced Cake Of The Day
– Bread And Butter Pudding With Custard
Drinks
– Infused Lime Water
– Kopi Tarik / Teh Tarik
Menu C – RM70+ per pax
(minimum 30 pax)
Starters
– Mini Caesar Salad Cups
– Mini Cheese and Onion Quiche
– Fried Mac N Cheese Balls with Tomato Relish
Mains
– Salted Egg Shrimp Linguine with Aged Parmesan
– Roast Rolled Lamb Leg with Roast Vegetables
– Harissa Baked Chicken with Moroccan Couscous
– WYC Garden Salad with Garlic Croutons and Honey Mustard Dressing
– Mediterranean Rice Salad with Grilled Mackerel Fillets
– Pea and Mint Frittata
– Pulled Chicken Sliders
Desserts
– Sliced Seasonal Fruits
– Sliced Cake of The Day
– Vanilla Panna Cotta with Mango And Mint
Drinks
– Infused Lime Water
– Kopi Tarik / Teh Tarik
Menu A – RM40+ per pax
(minimum 50 pax)
Starters
– Vegetarian Spring Roll With Thai Sweet Chilli
– Tauhu Sumbat With Dried Shrimp Sambal
Mains
– Pilau Rice
– Ayam Masak Merah
– Stir Fry Vegetables
– Baked Otak Otak Fishcakes
– Gulai Lemak Telur
Dessert
– Sliced Seasonal Fruits
– Sliced Cake Of The Day
Drinks
– Infused Lime Water
– Kopi Tarik / Teh Tarik
Menu B – RM55+ per pax
(minimum 40 pax)
Starters
– Vegetarian Spring Roll With Thai Sweet Chilli
– Tauhu Sumbat With Dried Shrimp Sambal
– Cucur Jagung
Mains
– Pilau Rice
– Butter Chicken
– Stir Fry Vegetables
– Baked Otak Otak Fishcakes
– Daging Goreng Berlado
– Gulai Lemak Telur Itik
– Ulam Ulam And Sambal Belachan
Desserts
– Sliced Seasonal Fruits
– Pengat Pisang
– Sliced Cake Of The Day
Drinks
– Infused Lime Water
– Kopi Tarik / Teh Tarik
Menu A – RM70+ per pax
(minimum 30 pax)
Starters
– Vegetarian Spring Roll With Thai Sweet Chilli
– Tauhu Sumbat With Dried Shrimp Sambal
– Curry Mee
Mains
– Pilau Rice
– Kung Pao Chicken
– Stir Fry Vegetables
– Baked Otak Otak Fishcakes
– Daging Goreng Berlado
– Dalcha Kambing
– Gulai Lemak Telur Itik
– Sambal Udang
– Ulam Ulam And Sambal Belachan
Desserts
– Sliced Seasonal Fruits
– Bubur Cha Cha
– Sliced Cake Of The Day
Drinks
– Infused Lime Water
– Kopi Tarik / Teh Tarik
Event Venue
Will You Cafe Oasis Village is a unique commercial event space linked with enterprise with multiple functions with a learning centre attached next to it. The proceeds of the cafe go towards assisting education initiatives and programs for children from the poor and marginalized communities. If you love books and wood, then Will You Cafe Oasis Village is your dream event space. This event space is designed to look like a bookshop with racks and racks of books. The wooden furniture and flooring lends to this bookish feel. There's a wooden stage, in the middle of the cafe. It comes with a professional sound system and lighting making this a perfect place for doing a small performance event, or product launches.
Events
Will You Cafe Oasis Village event space is suitable for a diverse functions and events. It is a good space for hosting a seminar, workshop, recital, art competition, birthday party, and gathering with friends and family. This event space can accommodate up to 70 pax.
Location
Will You Cafe Oasis Village is located at Ara Damansara's Oasis Village, an easy to get to commercial area at the edge of Petaling Jaya. You can get here either via the NKVE or the Federal Highway and it can be easily accessed from Subang, PJ, and Klang. There is ample parking within Oasis Village making this an ideal event space.
Address:

Ground Floor, Oasis Village,
Oasis Village Square,
47301 Petaling Jaya,
Selangor,
Malaysia
Get A Free Quote