Chinese New Year Dinner 2019 – From RM688 Per Table!
Here's a question;-
What is one of the best thing about being in Malaysia?
Answer;-
The abundance of festive season! (among others, of course)
Just a few weeks back we were all up in the mall taking photos for with the Christmas decoration, and a week after that, we spent our last day of 2018, cheering for firework (at least, I did) celebrating an amazing 2018 and welcoming 2019. And now here we reading, researching and planning for Chinese New Year.
It's the start of a new year in Chinese calendar and what better way to kickstart than to feast with your friends and family.
Ok ok, before I 'boar' you, here's something special for those who loves make up, ehem ehem…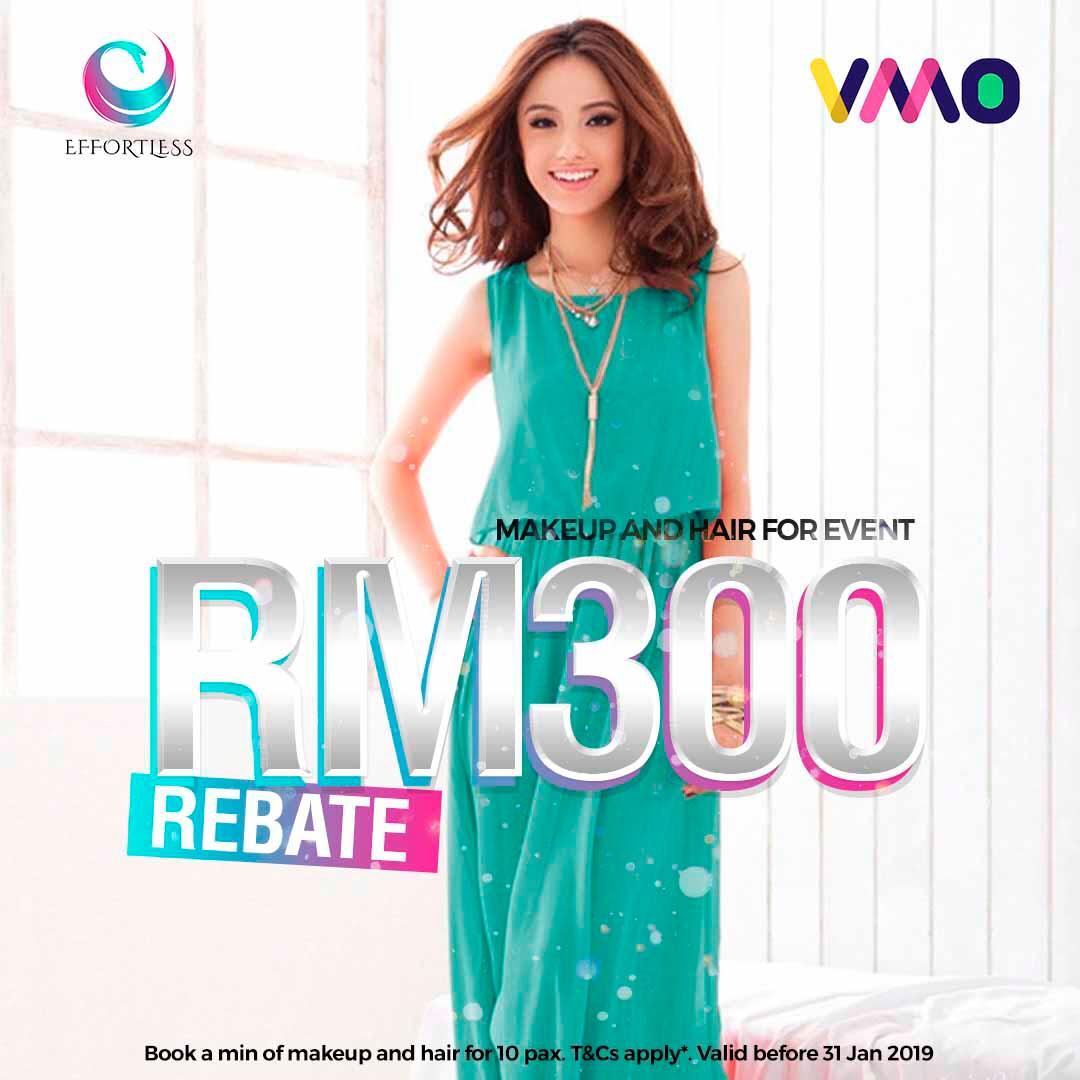 For bookings made on VMO, you get RM300 off your make up service package from EFFORTLESS for 10 pax! Get dolled up! CNY dinner is, after all, a once a year event. It's time for the ladies to step up the game and serve looks all night long!
Menu A – RM 888+ Per Table
(Minimum 10 Tables)
Prosperity Salmon Yee Sang
TFL Combination Platter Hot & Cold
Sea Cucumber Soup with Crab Meat and Minced Prawn
Steam Dragon Grouper with Superior Soy Sauce
Baked Fresh Hokkaido Scallop with Teriyaki Sauce
Steam Chicken with Stuffing Mince Chicken and Shitake Mushroom
Sauteed Brocolli with Oyster Garlic Sauce
Baked Tiger Prawn with Oat
Chilled Red Date Soup with Snow Fungus and Peach Gum
Fresh Sliced Fruit
Premium Chinese Tea
Menu B – RM 1,088+ Per Table
(Minimum 10 Tables)
Prosperity Salmon Yee Sang
TFL Combination Platter Hot & Cold
Sea Cucumber Soup with Crab Meat and Minced Prawn
Steam Dragon Grouper with Superior Soy Sauce
Baked Fresh Hokkaido Scallop with Teriyaki Sauce
Grilled Oyster With Spicy Cheesy Sauce
Sauteed Brocolli with Oyster Garlic Sauce
Baked Lobster TFL Style Sauce
Chilled Red Date Soup with Snow Fungus and Peach Gum
Double Pan Cake Lotus and Red Bean
Fresh Sliced Fruit
Premium Chinese Tea
Menu C – RM 1,288+ Per Table
(Minimum 10 Tables)
Prosperity Salmon Yee Sang
TFL Combination Platter Hot & Cold
Sea Cucumber Soup with Crab Meat and Minced Prawn
Baked Hokkaido Scallop with Teriyaki Sauce
Braised Abalone with Broccoli
Steam Dragon Grouper with Soy Sauce
Baked Lobster TFL Style Sauce
Grilled Oyster With Spicy Cheesy Sauce
Emperor Seafood Fried Rice
Baked Oyster TFL Style Sauce
Chilled Red Date Soup with Snow Fungus and Peach Gum
Double Pan Cake Lotus and Red Bean
Fresh Sliced Fruit
Premium Chinese Tea
Book Your Dinner at Tuofeilun

Ying Ker Lou – Citta Mall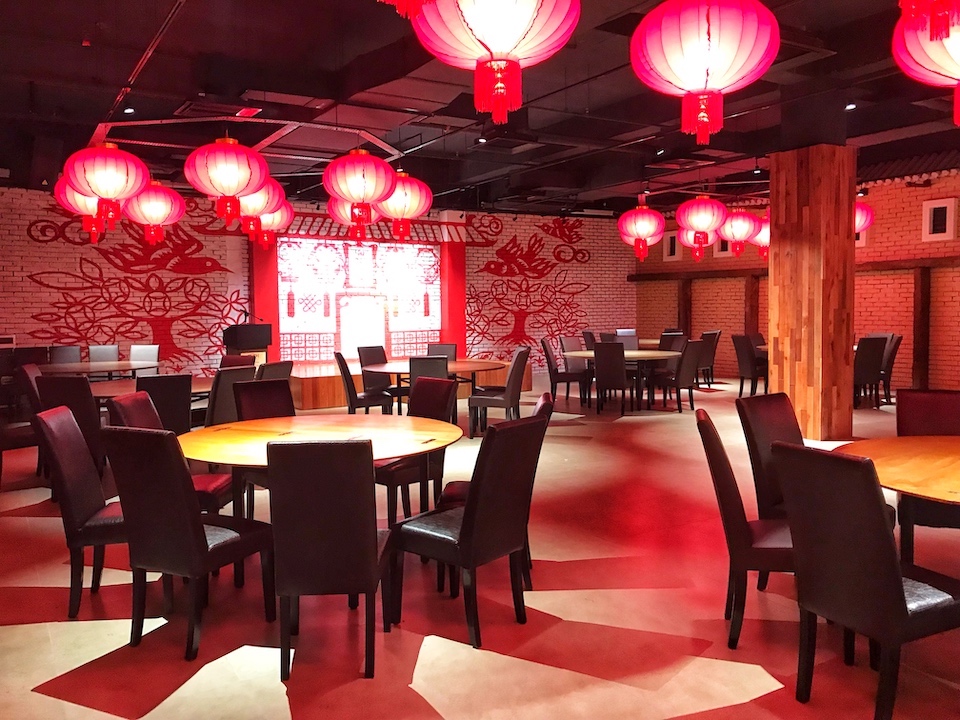 Menu A – RM1,288 Nett Per Table
(Minimum 10 Tables)
Ying Ker Lou Style Special Combination Platter
Black Chicken Soup with Herbs
Steamed Fish Perch
Hakka style braised pork belly with black fungus
Stir fried prawns with Hua Diao wine
Sauteed Chinese Yam With Lotus
Hakka Lei Cha fried rice
Homemade fancy pastries
Braised Snow Pear With Rock Sugar And Snow Fungus
Menu B – RM1,588 Nett Per Table
(Minimum 10 Tables)
Ying Ker Lou Style Special Combination Platter
Dried Scallops &
Braised Fish Maw Soup
Steamed Dragon Grouper Fish
Twin Caramelized Roasted Chicken & Duck
Stir fried prawns with Hua Diao wine
Braised broccoli with mushroom
Lotus Leaf Glutinous rice
Homemade fancy pastries
Braised Snow Pear With Rock Sugar And Snow Fungus (Cold)
Menu C – RM1,988 Nett Per Table
(Minimum 10 Tables)
Ying Ker Lou Style Special Combination Platter
Braised shark's Fin Soup with Crab Meat
Steamed Dragon Grouper Fish
Twin Caramelized Roasted Chicken & Duck
Stir fried prawns with Hua Diao wine
Braised abalone with sea cucumber &
Broccoli Lotus Leaf Glutinous rice
Homemade fancy pastries
Braised Snow Pear With Rock Sugar And Snow Fungus (Cold)
Book Your Dinner at Ying Ker Lou – Citta Mall
Purple Cane Tea Cuisine
Outlet;-
1. The KL & Selangor Chinese Assembly Hall, Jalan Maharajalele
2. Shaw Parade, Jalan Changkat Thambi Dollah
2. The Gardens, Mid Valley (10% Service Charge and 6% SST Applicable The Gardens Outlet)
Auspicious Fortune – RM688 Per Table
(Minimum 5 Tables)
Health-Tea-Licious Yee Sang with Abalone and Passion Fruit Sauce (Green Tea)
Assorted Signature Tea Combination Hot Platter (3 in 1)
Crab Fish Maw in Seafood Soup (Oolong Tea)
Salt Steamed Chicken in Chinese Herbs (Dong Ding)
Fresh Steamed Patin Fish in Soy Sauce (Jasmine)
Sauteed Prawns in Nan Yang Sweet & Sour Sauce (Lychee Black Tea)
Braised Assorted Vegetables with Lotus (Shui Xian)
Fried Tea Rice with XO Sauce in Lotus Leaf (Long Jing Green Tea)
Sweetened Peach Resin with Snow Fungus (Black Tea)
Crystal Red Bean Dessert Ball (Rose Tea)
Imperial Blessing – RM888 Per Table
(Minimum 5 Tables)
Health-Tea-Licious Yee Sang with Abalone and Passion Fruit Sauce (Green Tea)
Assorted Signature Tea Combination Hot Platter (4 in 1)
Prosperity Vegetables Treasure Pot (Oolong Tea)
Salt Steamed Chicken in Chinese Herbs (Dong Ding)
Steamed Flaky Bean Patin Fish in Soy Sauce (Jasmine)
Sauteed Prawn with Orange Cheese Dressing (Long Jing Green Tea)
Braised Assorted Vegetables with Lotus (Shui Xian)
Fried Tea Rice with XO Sauce in Lotus Leaf (Long Jing Green Tea)
Sweetened Peach Resin with Snow Fungus (Black Tea)
Glutinous Rice Balls with Black Sesame Filling and Peanut Coating
Book Your Dinner at Purple Cane Tea Cuisine

The Gallery USJ By Perfect Match Catering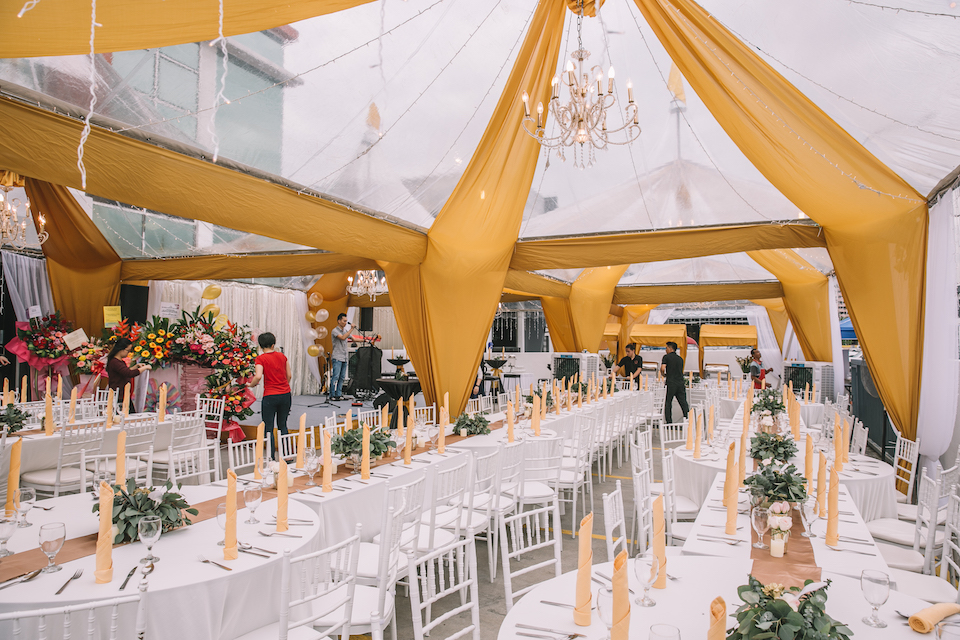 Menu A – RM1,188+ Per Table
(Minimum 20 Tables)
Deluxe Happiness Platter (Four Season Platter)
– Fried Spring Roll
– Fragrant Tempura Prawn
– Japanese Marinated Baby Octopus
– Sautéed Scrambled Eggs with Vegetarian Shark Fin
Braised Fish Maw Soup with Crab Meat
Crispy Roasted Duck
Hong Kong Style Steamed Tiger Grouper
Golden Oatmeal Prawn
Braised Chinese Mushroom and Scallops with Broccoli
Fragrant Rice Wrapped in Lotus Leaf / Five Grain Fried Rice
Red Bean Mochi & Chinese Pan Cake
Refreshing White Fungus &Longan Dessert
Menu B – RM1,388+ Per Table
(Minimum 20 Tables)
Deluxe Happiness Platter (Four Season Platter)
– Fried Spring Roll
– Fragrant Tempura Prawn
– Japanese Marinated Baby Octopus
– Sautéed Scrambled Eggs with Vegetarian SharkFin
Braised Shark Fin Soup with Conpoy and Crab Meat
Crispy Roasted Duck
Hong Kong Style Steamed Tiger Grouper
Golden Oatmeal Tiger Prawn/ Salt and Pepper Tiger Prawn/ Dry Braised Tiger Prawns
Braised Abalone Slice, Scallops, Chinese Mushroom with Broccoli
Fragrant Rice Wrapped in Lotus Leaf / Five Grain Seafood Fried Rice
Red Bean Mochi & Chinese Pan Cake
Red Bean Soup with Lotus Seed
Book Your Dinner at The Gallery USJ

Golden Sun Restaurant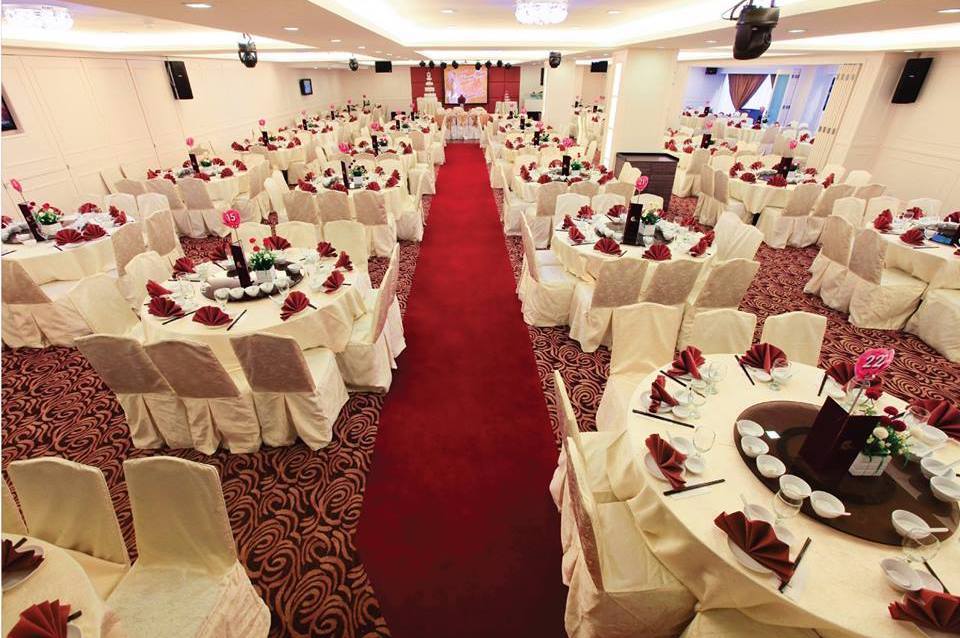 Menu A – RM 988++ Per Table
(Minimum 10 Tables)
Baby Octopus Yee Sang
Braised Shark's Fin Soup w Shredded Abalone & Crab Meat OR Double Boiled Chicken Soup with Chinese Herbs
Roasted Chicken & Roasted Suckling Pig Combination
Steamed Patin Fish w Light Soy Sauce
Pan Fried Prawns in Patong Style
Braised Abalone, Dried Oyster w Trio Mushroom & Vegetables 

Fried Rice w Waxed Meat
Sweetened Sea Birds Nest w Lemon & Longan
Sweet Fancy Twin Dessert
Menu B – RM 1,288++ Per Table
(Minimum 10 Tables)
Salmon Yee Sang
Braised Shark's Fin Soup w Dried Scallops & Crab Meat OR Double Boiled Chicken Soup with Cordyceps Flowers
Charcoal Roasted Whole Suckling Pig
Steamed Live Dragon Grouper w Light Soy Sauce
Baked Sea Prawns w Mongolian Sauce
Braised Abalone & Dried Oyster w Trio Mushroom 

Fried Rice w Waxed Meat
Double Boiled Fresh Soy Milk w Glutinous Dumplings
Sweet Fancy Twin Dessert
Buffet Menu A – RM 78 Per Pax
(Minimum 30 Pax)
Starter
● Cream of Potato with Cilantro Soup
● Deep Fried Wantan of Prawn and Chicken in Sesame Oil
● Steamed Dimsums
Mains
● Fragrant Chinese Fried Rice
● Deep Fried Fish in Tomato and Pineapple Sauce served with Bell Pepper and Cucumber
● Fried Honey Plum Chicken in Lemon Sauce
● Mutton Masala – Boneless Mutton Cooked in Spices
● Stir-fried Mixed Vegetables in Crab Sauce
Dessert
● Fresh Tropical Cut Fruits
● Assorted Mini Bao's
Drinks
● Free Flow Coke, Sprite & Chilled Juices
Buffet Menu B – RM 98 Per Pax
(Minimum 30 Pax)
Starter
● Cream of Potato with Cilantro Soup
● Deep Fried Tofu Stuffed with Minced Prawn, Mushrooms and Vegetables
● Steamed Dimsums
● Vegetarian Spring Roll
Mains
● Fragrant Seafood Fried Rice
● Singapore Fried Noodles
● Red Snapper in Tomato and Pineapple Sauce served with Bell Pepper and Cucumber
● Chicken Makanwala – Tika Chicken Stewed in Onion Gravy
● Stir-fried Kai Lan in Oyster Sauce
● Leg-O-Lamb Carving Station served with Roasted Potato, Zucchini and Carrot
Dessert
● Fresh Tropical Cut Fruits
● Assorted Mini Bao's
● Bread and Butter Pudding
Drinks
● Free Flow Coke, Sprite & Chilled Juices
Buffet Menu C – RM 118 Per Pax
(Minimum 30 Pax)
Starter
● Mushroom Soup
● Deep Fried Tofu Stuffed with Minced Prawn, Mushrooms and Vegetables
● Deep Fried Wantan of Prawn and Chicken in Sesame Oil
● Steamed Dimsums
● Vegetarian Spring Roll
Mains
● Fragrant Seafood Fried Rice
● Singapore Fried Noodles
● Red Snapper in Tomato and Pineapple Sauce served with Bell Pepper and Cucumber
● Chicken Makanwala – Tika Chicken Stewed in Onion Gravy
● Stir-fried Kai Lan in Oyster Sauce
● Australian Beef Striploin Carving Station served with Roasted Potato, Zucchini and Carrot ● Mutton Masala – Boneless Mutton Cooked in Spices
Dessert
● Fresh Tropical Cut Fruits
● Assorted Mini Bao's
● Bread and Butter Pudding
● Assorted Puddings
Drinks
● Free Flow Coke, Sprite & Chilled Juices
Book Your Dinner at Souled Out Ampang