Event type : Baby Shower, Birthday Party, Meet Ups
Get A Free Quote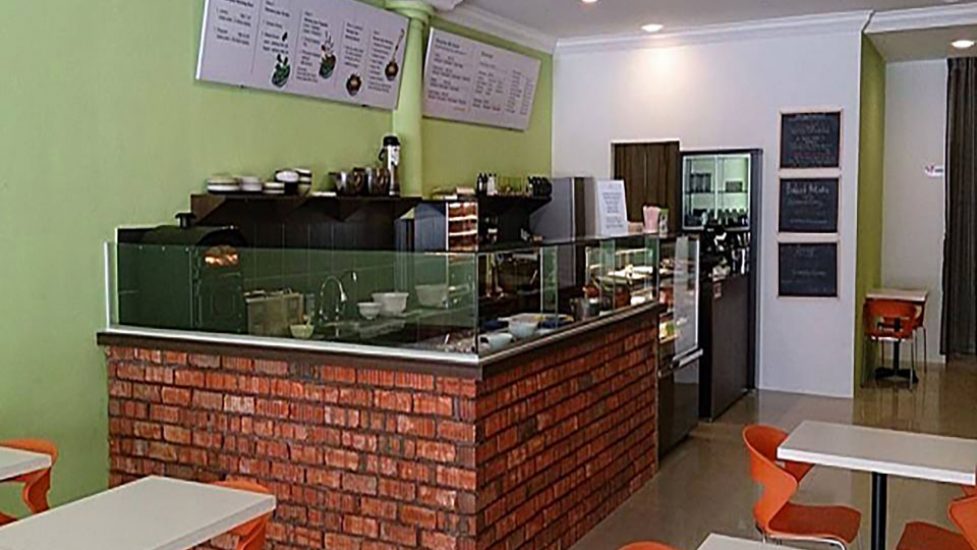 Basileuo Salad Ipoh
Established in 2014, Founder – Chan Kin Mei and her husband shares the passion together to dedicate a whole cafe and has since carved a name for the event space as now being one of the finest salad house in Ipoh. Basileuo Salad Ipoh specialises in serving organic meals to encourage people to live a healthy diet culture. The food served here at Basileuo Salad Ipoh ranges from salad, various pasta, various stew, sandwiches, burgers and topping up with delightful desserts. The food here is fresh and nourishing as they do not include MSG, preservatives, artificial colouring as well as microwaving.
Event Space
Basileuo Salad Ipoh has its interior designed to simplicity. It portrays a warm and contemporary setting to welcome guests into the salad house. With vibrant green and brown layout, air-conditioned, Basileuo Salad Ipoh provides a cosy vibe, allowing guest to dine comfortably as though they are at the comforts of their own home. Simple indoor seating arrangements are provided here.
Events
The adaptability of the design at Basileuo Salad Ipoh allows the event space to accommodate various events, especially if you're aiming for something fresh and nourishing. For instance, the space is suitable to host a birthday party, gathering with friends and family, school event, meeting, and product talk. It can seat events up to 50 pax.
Location
Basileuo Salad Ipoh is in Greentown Business Centre as the place can easily be spotted especially to workers around the area. The event space is accessible conveniently as it on the same street as the well-known Dataran Ipoh. They have many parking spaces in the building itself. It is also a 10 minutes walking distance from SM Convent Ipoh.
Address:

3, Greentown Business Centre,
Persiaran Greentown 5,
30450, Ipoh,
Perak,
Malaysia
Get A Free Quote