Event type : Baby Shower, Birthday Party, Gathering, Meet Ups, Product Launch, Product Talk
Get A Free Quote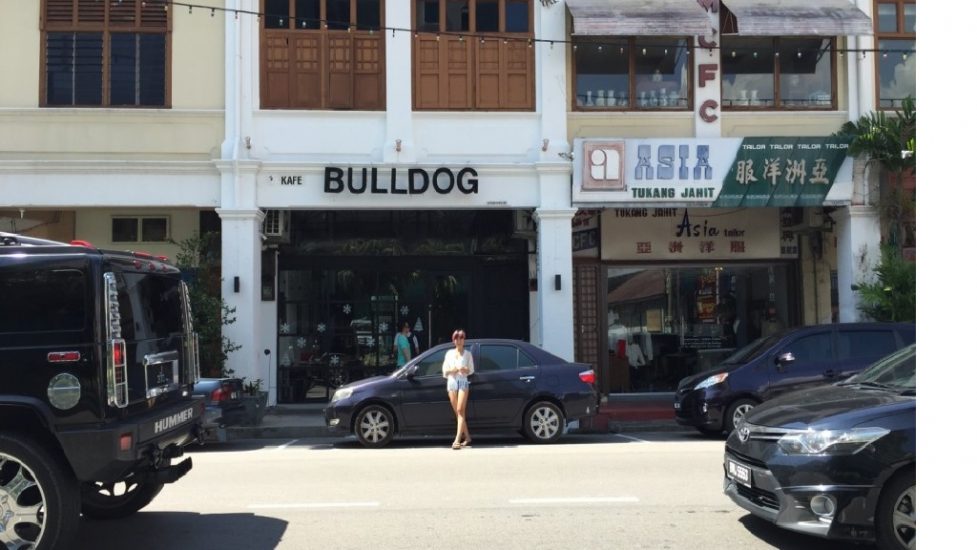 Bulldog Cafe
Bulldog Cafe in Melaka is an excellent event space that serves unique home cooked Peranakan food not normaly found in other Nyonya restaurants including its flavourful signature Cencaru Sumbat, Chicken Limau Perut, Brinjal, Ikan Goreng Chilli, Chincalok Omelette, Nyonya Popiah, Beef Lada Garam, Nyonya Laksa, Ayam Pongteh, Bulldog Salsa, Pai Tee, Otak-Otak and Baileys Cendol. It is an ideal place to venture to for scrumptious food that is reasonably priced and lively Country & Western band music.
Event Space
Bulldog Cafe is an air-conditioned event space cafe with a cosy old rustic Melaka feel. Bulldog Cafe event space has a comfortable and clean ambiance and serves lunch and dinner with live entertaining music every Friday and Saturday nights. The event space cafe is manned by nice and friendly hosts and staff who are able to give good food recommendations on local favourites.
Events
Bulldog Cafe is a good event space cafe to unwind with family and friends. The child-friendly event space cafe welcomes walk-ins, take-away and takes reservations. It is recommended for small and large gatherings, birthday party, engagement party, anniversary celebrations, cocktail party, alumni gatherings and dinners.
Location
Bulldog Cafe event space cafe is located on Jalan Bendahara, one of the main streets in historical Melaka. The event space is a short walk from the Ramada Melaka Hotel, Majestics Hotel and Renaissance Hotel Melaka and 12 minute drive from the famous Jonker Walk on Jalan Hang Jebat.
Parking is challenging and available by the roadside or around the Ramada Hotel.