Event type : Birthday Party, Full Moon Party, Gathering
Get A Free Quote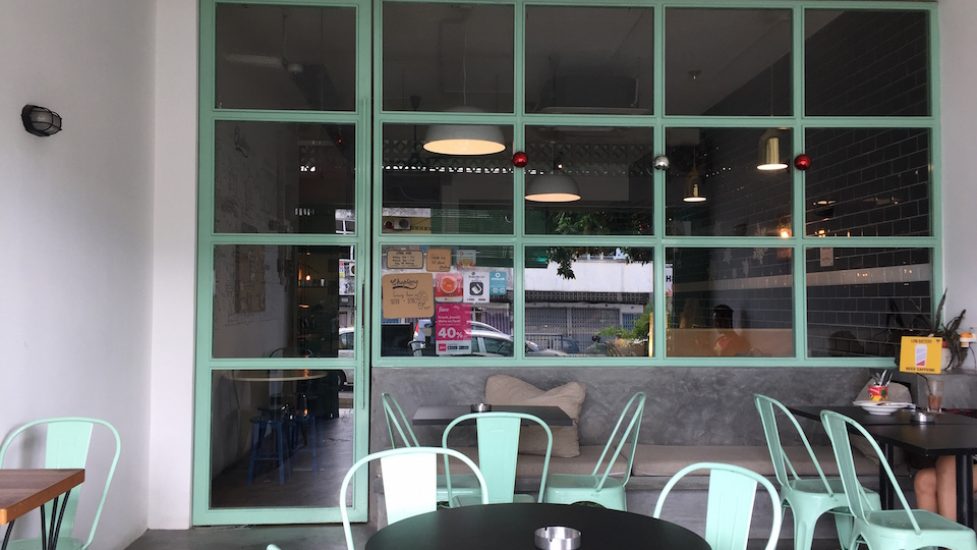 Chaplang Kafe + g-lat
Chaplang Kafe + g-lat is a humble coffee shop/dessert shop/restaurant located at OUG. Contrary to its name, the food, service and environment provided are far from being substandard or lousy. In fact, with an average rating of 4/5, being featured in themalaymailonline.com and honourable mentions in various online food review sites, this cafe is undoubtly a go to spot for food lovers. Chaplang Kafe + g-lat was fornally known as Butter + Beans OUG. However due to the ever increasing number of cafes in KL, the owners decided to rebrand and modify their menu in order to serve the community better. Aside from serving their well acclaimed coffee, western and asian food, they also serve crispy waffles topped with all-Malaysian flavoured ice creams (neslo, durian, coconut and gula melaka etc) as a result of their joint venture with Forty-Licks.
Event Space
Chaplang Kafe + g-lat has both an outdoor and indoor area. The outdoor area is decorated with a unique choice of mint green furnitures, whereas the indoor area consists of small round tables and a long slim table along the wall, ideal for those who needs to get work done. The walls are evenly decorated with motivational quotes and peculiar wall arts which compliment each other perfectly. Albeit being a hipster cafe, its interior is spacious, giving off a nice and relaxing ambience.
Events
Considering the large variant of food choices, reasonable price and vast interior, Chaplang Kafe + g-lat is definitely a lookout for casual events such as hosting a birthday party, baby shower, full moon party, and gatherings with friends. It can host up to 60 pax indoor and 70 pax if including outdoor.
Location
Chaplang Kafe + g-lat is located at the heart of Taman OUG, it's only an 8 minutes (3.7km) drive from Bukit Jalil National stadium via Jalan Barat and Jalan Awan Besar. Parking can be difficult during weekday lunch hours and weekends. However, weekday nights are not as hectic.