Event type : Baby Shower, Birthday Party, Full Moon Party, Gathering
Get A Free Quote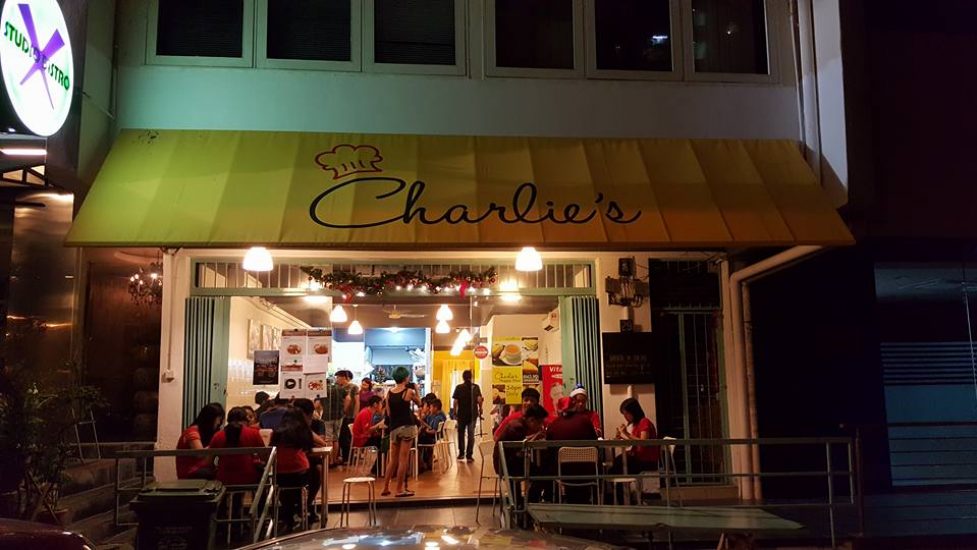 Charlie's Cafe
Charlie's Cafe is East Malaysian born Sonny & Debra's labour of love. They set Charlie's Cafe up to be a social enterprise so that it could be a blessing to their community. Their Pay It Forward meals has made a difference in many a person who might be struggling to make ends meet. Anyone can just come in, take one of the receipts on one of the wall to claim a meal that has already been paid. No questions asked. No condescending look given. But that's not only what Charlie's Cafe is about. They serve very good food too. Their Chicken Chop was voted as KL's best. Their Sarawak Laksa & Curry Laksa are outstanding. They serve a mean Nasi Lemak. Their D24 Soft Serve Ice Cream is legendary. Good food, good prices, good cause. So why not come here to have a party or an event?
Event Venue
Charlie's Cafe has a simple decor and the event space here has been designed to be casual. Tables and chairs can be easily moved around and there are two sections in the cafe. The inner section can take up to 30 pax, while the outer section can take about 40 pax. Combined, this is a 70 pax seater cafe.
Events
Charlie's Cafe is suitable for events like hosting your a birthday party, a baby shower, a full moon party, a corporate party, or a small gathering of friends for up to 70 pax.
Location
Charlie's Cafe is located in a quietest part of the Taman Desa area, Taman Bukit Desa. Parking is usually quite easy, unlike the other parts of Taman Desa which have a high concentration of offices, making this quite a good event venue. You can get to Taman Bukit Desa either via Old Klang Road or via the East West Link that links Cheras to Mid Valley.
Address:

29, Jalan Bukit Desa 5,
Taman Bukit Desa,
58100 Kuala Lumpur,
Malaysia
Get A Free Quote