Dutch Harbour Cafe Melaka
Event type : Anniversary Dinner, Birthday Party, Dinner Party, Gathering, Lunch Party, Meet Ups, Reunions
Get A Free Quote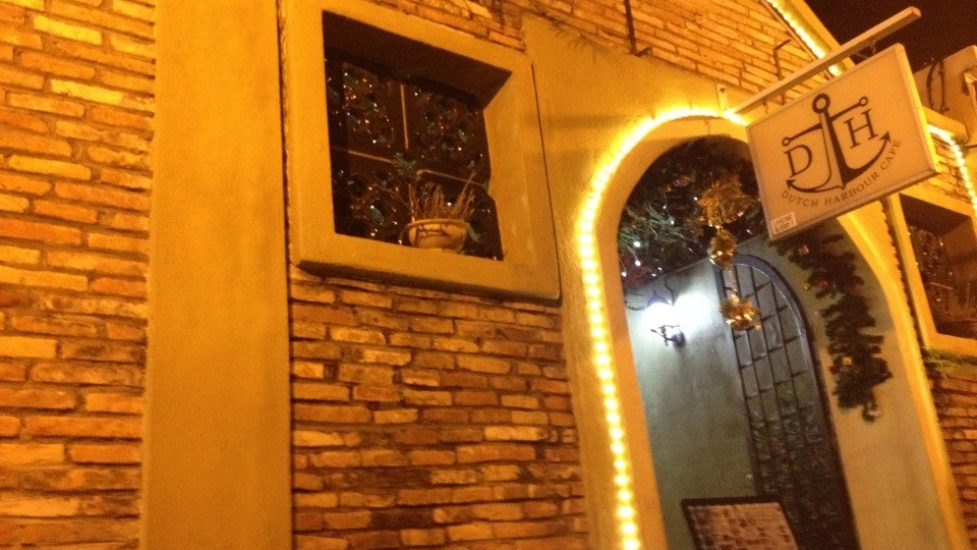 Dutch Harbour Cafe Melaka
Head down to Dutch Harbour Cafe Melaka event space run by an engaging 4th generation Peranakan for an assortment of Malaysian, Asian and Western cuisines and best of all for its all day breakfast fare. The event space serves affordable mouth-watering al-a-carte choices such as Kapitan Chicken, Lamb Shank and Beef Ribs as well as set combos. The event space is famous for its 9 inch 3 layer meaty Monster Burger Challenge, with a big white wall of fame of winners from various countries who consumed the burger in an hour on display.
Event Space
A quaint, cosy, rustic cafe that makes you feel right at home greets you at the Dutch Harbour Cafe Melaka event space. This hidden gem has two sides with the front courtyard facing the historic red shop lots at Dutch Square while the rear and more popular side faces the Melaka River. Seating arrangements are either indoors with air-conditioning and a relaxed ambiance or outdoors for a candlelit riverside dining experience complete with a wonderful view and the appearance of a river cruise boat. The event space is family friendly with friendly and courteous staff. There is free Wi Fi and a computer for customers to use.
Events
Dutch Harbour Cafe Melaka is the event space of choice for a romantic dinner, birthday party, dinner party, reunion, meet-ups, small gathering, luncheon and other private functions. The event space can take events up to 50 pax.
Location
Dutch Harbour Cafe Melaka is strategically located diagonally opposite the St. Francis Xavier Church in Jalan Bendahara and walking distance from famous Jonker Street and shop lots at the Stadhuys building in the city centre. Street parking is available in front of the church and along the main streets.
Address:

39, Jalan Laksamana,
Bandar Hilir,
75100 Melaka,
Melaka,
Malaysia
Get A Free Quote