Event type : Baby Shower, Birthday Party, Cocktail Party, Corporate Party, Dinner Party, Full Moon Party, Gathering, Meet Ups, Product Launch
Get A Free Quote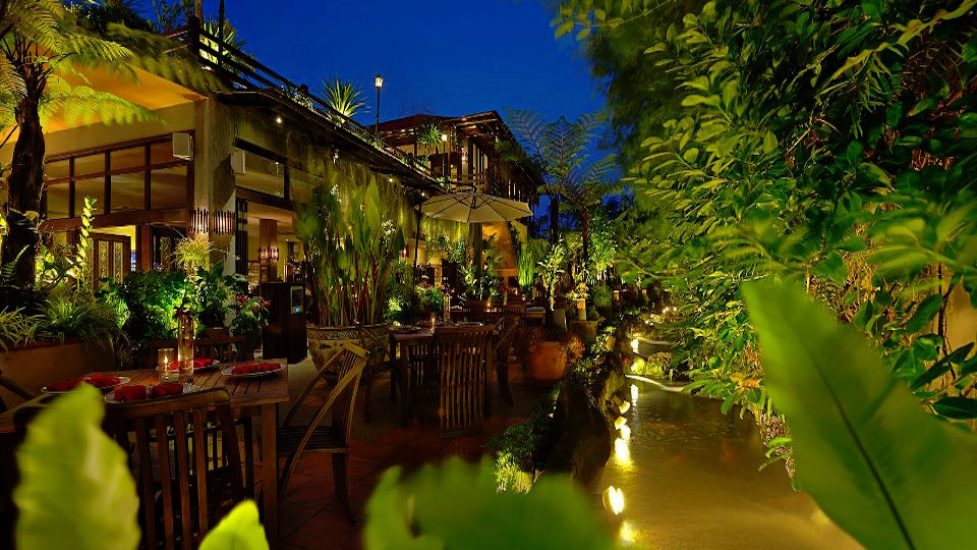 Ferringhi Garden
Ferringhi Garden is known for its lush garden atmosphere just minutes away from Batu Ferringhi's white sandy beach. If you need somewhere to de-stress away from the city life, Ferringhi Garden is the perfect unwinding place and to enlighten your taste buds. They offer comprehensive set of menu offering Western Cuisine and Fresh Seafood.
Event Space
If you are searching for a garden-themed event space to host events Penang, Ferringhi Garden will be the perfect place! The place is set up in warm lighting and elegant luscious green dining ambience, it is sure to lift up your mood and get your appetite ready for some good food. Besides that, Ferringhi Garden has a beautiful waterfall and Koi pond which gives a tranquility feel to the event space. The place is equipped with indoor hall and outdoor seating.
Events
Ferringhi Garden is a garden-themed and relaxing event space which is perfect to host private and corporate events such as birthday party, corporate dinner, tea party, engagement party, bridal shower and even proposal dinner. It can easily fit and accommodate events up to 150 pax.
Location
Ferringhi Garden is located along the winding road of Jalan Batu Ferringhi which is filled with a host of accommodation and dining options. There are ample of parking space for dine-in guests and along the street of Batu Ferringhi. It is just 30 minutes from the Penang City and an hour drive from the Penang airport.
Address:

34-A/B/C, Jalan Batu Ferringhi,
Batu Ferringhi,
11100, Penang,
Malaysia
Get A Free Quote