Garage 51 by Coffee Société
Event type : Corporate Party, Product Launch, Seminar, Venues
Get A Free Quote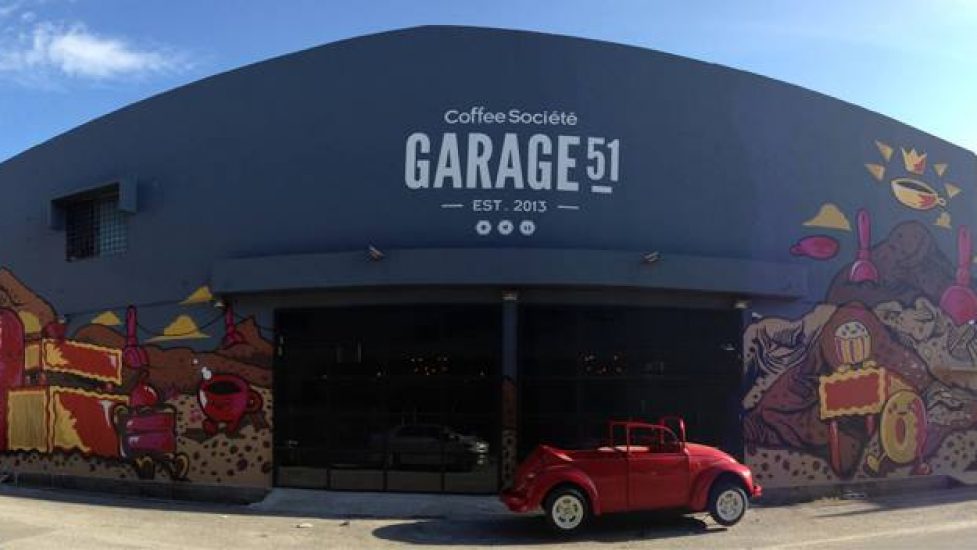 Garage 51 by Coffee Société
Converted from what was originally a car workshop, Garage 51 is one Kuala Lumpur and Petaling Jaya's many burgeoning third wave coffee cafes. Garage 51 is located just less than 100 metres from the side entrance of Sunway University. Started by the founders of Coffee Société at Publika, Garage 51 is their second cafe under their wings. Because Garage 51 is located in the a premise built for light industries, it has the benefit of a high ceiling and lots of light coming into it. The owners have a keen eye for creating clever furniture out of discarded items and Garage 51 has won many plaudits for their decor.
Event Venue
Garage 51 is an ideal event venue for a product launch or corporate function targeting university students around the area, especially those from Sunway University. It could also be a good location for parties. With baristas at the ready, your audience and guests can be pumped up with a steady supply of coffee. Garage 51 can accommodate 80 people seated and 150 people standing.
Location
With its proximity to Sunway University, Garage 51 can either be accessed via the New Pantai Expressway or the Lebuhraya Damansara Puchong. Parking is limited especially in the daytime, but if you are targeting your event or function at Sunway University students then it's within walking distance of the university. Otherwise, you might consider having an event here on weekends or nights for better parking conditions.
Address:

1, Jalan PJS 11/9, Bandar Sunway
46150 Petaling Jaya
Malaysia
Get A Free Quote