Glamhall Mercu Mustapha Kamal
Event type : Awards Night, Corporate Dinner, Wedding Dinner, Wedding Party, Wedding Reception, Wedding Venue
Get A Free Quote
Glamhall Mercu Mustapha Kamal
Located at the Golden Triangle of Petaling Jaya, Glamhall features a luxurious and exclusive event space suited for your event needs. Befitting to its name, Glamhall Mercu Mustapha Kamal is indeed a glamourous space and it has been choosen to host events by reknown celebrities, latest would be the wedding of the actress Izara Aishah to Adib Khalid.
Please click here to see the package options
Please click here for date availability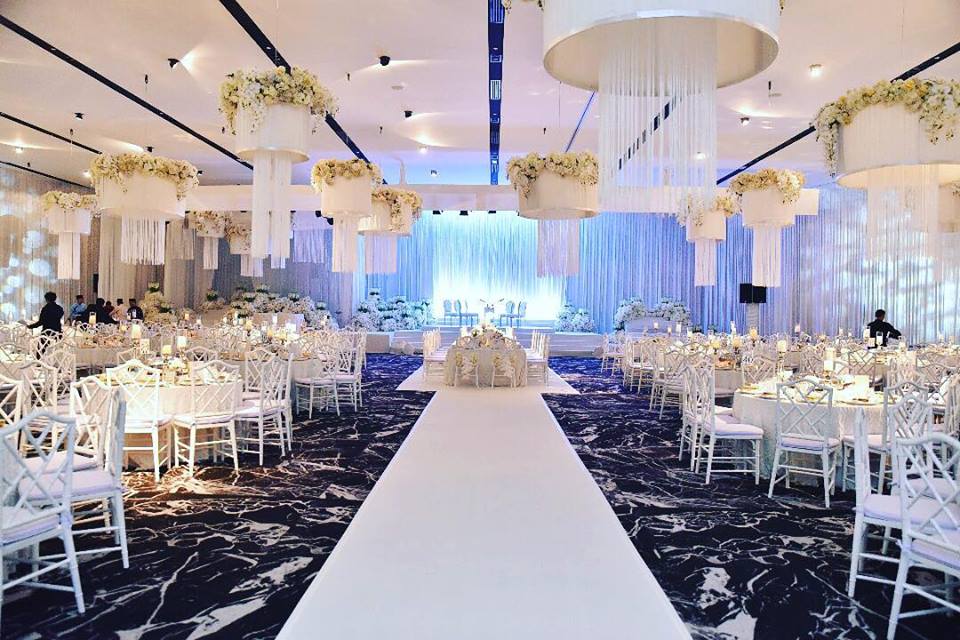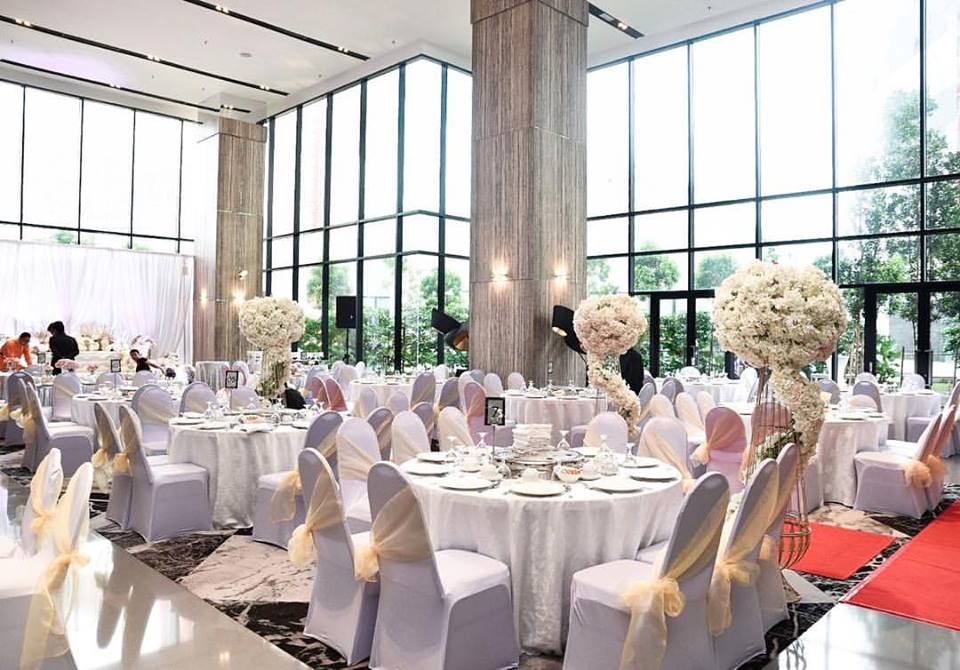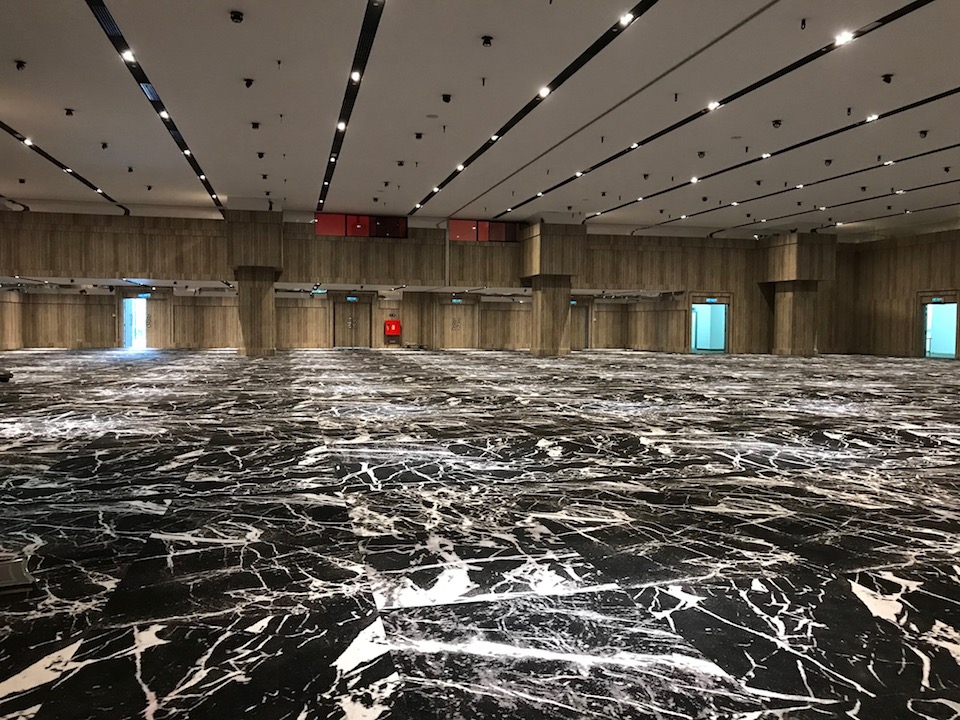 Glitz Wedding Package Buffet
500 Pax : RM50,000
800 Pax : RM53,000
1,000 Pax : RM55,000
HALL PELAMIN (SPECIAL DESIGN ACCORDING TO YOUR THEME)
Estimated size: 24ft – 32ft stage coverage (needle punch carpet)
Wall drape for up to 40ft (w) x 25ft (h)
Silk Artificial flowers
Lighting Effect
MAIN TABLE FOR BRIDE AND GROOM
Round table for 10 pax include chairs
Silk artificial flowers
GRAND ENTRANCE
Estimated maximum size of the door coverage is 16 ft ( w )
Silk artificial flowers
Frame signature / Welcome board
CENTERPIECE
Centerpiece for all tables
HAND BOUQUET
Customize hand bouquet special for clients
VENUE & EQUIPMENT
Pine holding room (3 hours usage)
Oak holding room (3 hours usage)
2 sets of registration table
Mini stage 9ft x 6ft
1 x rostrum
Round table with table cloth (according to number of pax)
Special design chair (according to number of pax)
1 set of main table (Round)
2 sets of gift table
Basic PA System
– 
2 pcs Microphone
– 
4 sets of speaker
MANAGER OF THE EVENT
Floor manager of the day
Professional attire based on wedding theme
WEDDING CAKE
5 Tier wedding cake
MENU
Nasi Beriyani / Nasi Minyak / Nasi Hujan Panas
Nasi Putih 10%
Ayam Masak Merah / Ayam Goreng Rempah
Daging Dendeng / Daging Rendang Minang / Daging Briyani / Daging Kuzi
Pajeri Nenas Bombay / Acar Rampai / Acar Buah
Dalca Sayuran Daging / Ayam
Sambal Sotong / Sambal Paru Jawa / Ikan Dory Sweet Sour
MAIN TABLE MENU
Udang Goreng Berhias
Ayam Golek Bersos
Sotong Masala
Ikan Siakap Masam Manis
Pudding Jelly Cocktail
BEVERAGES
Cordial fruit punch / Tropical Punch / Orange Juice
Kopi O' / Teh
Mineral Water
2 x STALLS
Kuey Teow Goreng (Live Cook)
Apam Balik
Cendol
Chicken Widget Grill
DESSERT
Aneka Buah-buahan
2 jenis Kuih Talam
OTHERS
2 unit buffet line
1 unit coffee corner
4 unit dome for VIP
Sufficient server
Availability & Rates
Fully booked! All bookings exhausted.
Event Space
Glamhall Mercu Mustapha Kamal has an exquisite event space with high ceiling up to 20 feet high. So if your event is to be scheduled in the day time, the lighting will be amazing, so you can hint your guests to bring their 'A Game' outfit for photo op! Apart from the the glamorous indoor, they also have an open air area for your guests to enjoy the cool crisp air.
Events
Glamhall Mercu Mustapha Kamal is an ideal event space for hosting a wedding banquet, annual company dinner, gala night, awards night, grand product launch, graduation ceremony, exhibition, and other corporate events. It can accommodate events up to 800 pax for banquet setting.
Location
Glamhall Mercu Mustapha Kamal is sits at the 6th floor of Mercu Mustapaha Kamal. It is located right at the entrance into Damansara Perdana with unobstructed view from Damansara Puchong Highway (LDP) and Penchala Link Highway. There are parkings within the building basement.
Address:

Level 6, Mercu Mustapha Kamal, Damansara Perdana, 47820 Petaling Jaya, Selangor, Malaysia
Get A Free Quote