Event type : Baby Shower, Birthday Party, Meet Ups
Get A Free Quote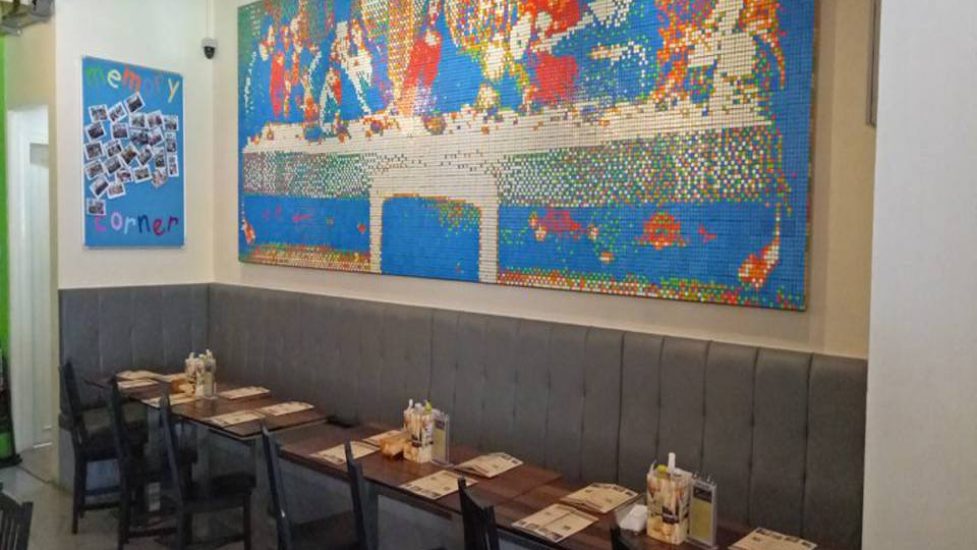 Grabbing Hands Cafe KK
Grabbing Hands Cafe KK is a Western cafe located in Kota Kinabalu, Sabah since 2013. It is an art conceptual cafe that serves a huge varieties of Western delicacies including burger, pizza, pasta, as well as desserts such as home-made ice cream. All the food and beverages in this cafe uses only the best quality imported ingredient that serves promising dishes onto your plates. With the combination of art and food, the team in Grabbing Hands Cafe KK believed to provide you the best experience that you will not regret!
Event Space
Grabbing Hands Cafe KK has a hipster-like atmosphere that is well-lit with warm lighting, and panelled with wood and ceramics. It's interior is furnished with soft seats and wooden furniture decorated with paints that gives an artistic ambients.
Events
Grabbing Hands KK is a great place for a child or an adult's birthday party, a baby shower, a full moon party, a lunch or dinner party, as well as cosy gatherings with family and friends. It is also a great choice for corporate events and can fit around 50 pax.
Location
Grabbing Hands Cafe KK is located in Kota Kinabalu, Sabah. It is in a city town along Gaya Street which is famous for Sunday market. Parking space are spaciously available along the roadside.
Address:

124, Ground Floor, Jalan Gaya, 88000 Kota Kinabalu, Sabah, Malaysia
Get A Free Quote