Event type : Baby Shower, Birthday Party, Meet Ups, Product Launch
Get A Free Quote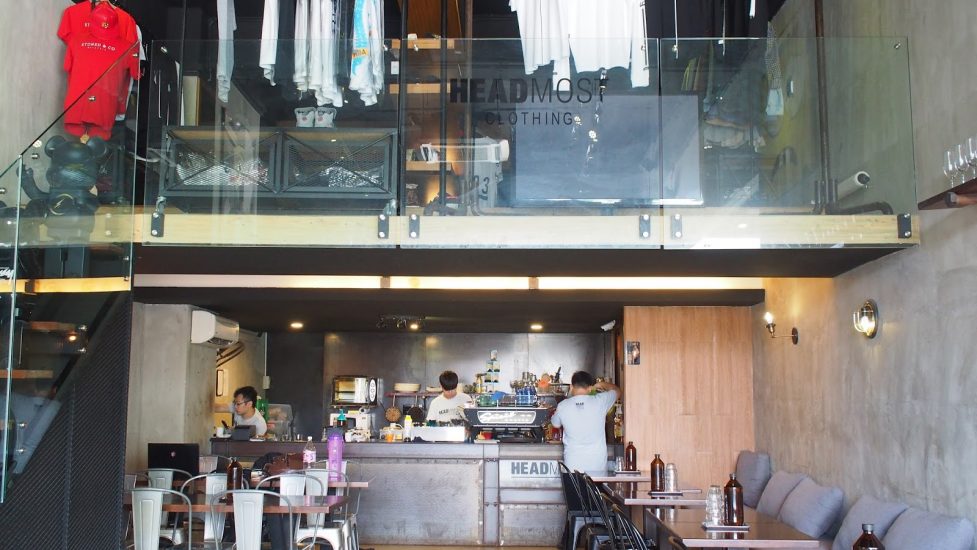 Headmost Cafe JB
Headmost Cafe is another installment brought to you by the guys at Just Want Coffee in Johor. With that name tagging alongside, you can be assure that they strive to bring a good cup of coffee in your neighbourhood. Apart from good coffee, check out how extra their toasts and waffles are. Thick toast, the definition of crunchy on the outside and fluffy and soft in the inside. Just a warning, one might not finish a toast as dessert, with the mounting toppings they provided, you might need to sit still for an hour before being able to walk. Better yet, share with your loved ones. After all, sharing is caring! 🙂
Event Space
Headmost Cafe JB is a cafe event space that could fit around 50 pax. The space has a modern rustic vibe to it with the wall being left plastered and wooden floors. For seats against the wall, the guys at Headmost Cafe JB provides some cushion for added comfort!
Events
Headmost Cafe JB is suitable for you to host events such as birthday party, gatherings, children party, baby shower and so much more.
Location
Headmost Cafe JB is located at Suncity (Plaza Matahari, Taman Pelangj Johor.It can be accessed through Jalan Kuning or Jalan Yahya Aldatar. There are parkings available at the side of the road.
Address:

SunCity (Plaza Matahari),
G07, Jalan Kuning,
Taman Pelangi, 80400
Johor Bahru, Johor, Malaysia
Get A Free Quote