Holiday Villa Johor Bahru City Centre
Event type : Birthday Party, Cocktail Party, Corporate Dinner, Corporate Party, Dinner Party, Product Launch, Wedding Dinner, Wedding Party
Get A Free Quote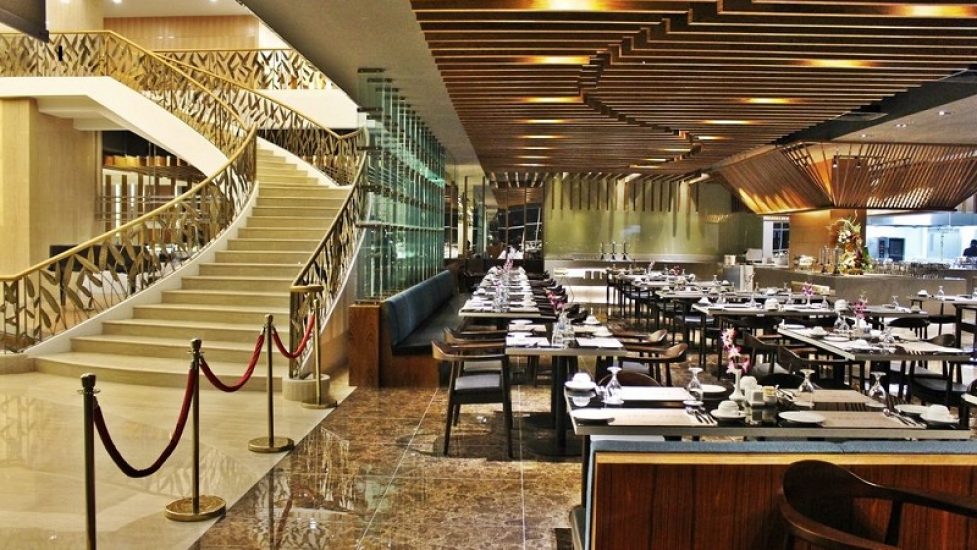 Holiday Villa Johor Bahru City Centre
A sparkling brand new holiday and business destination, the Holiday Villa Johor Bahru City Centre graces the skyline of strategic and vibrant Taman Abad. This majestic 4-star hotel event space is set to win the hearts of the discerning with its high service standards and penchant for luxury. Their "Let Us Manja* U" tag speaks volumes, for this event space offers not only a deluxe and relaxed ambience, but does so with excellent service.
Event Venue
If you are looking for a vibrant and luxe event space to host an event in Taman Abad, Holiday Villa Hotel Johor Bahru City Centre is the place! This event space not has only gorgeous accommodation, but restaurants, conference rooms, meeting spaces and even an auditorium!
Events
Holiday Villa Hotel Johor Bahru City Centre is a luxurious and exciting event space for all kinds of events, from parties, weddings, seminars, talks to meetings – in fact their auditorium seats 297 people! The auditorium is a unique contemporary designed event space great for holding concerts, product launches, seminars and forums. Holiday Villa Hotel Johor Baru City Centre can accommodate a wide range of pax, being that this event space is a hotel.
Location
Holiday Villa Hotel Johor Bahru City Centre is strategically located along the main road of Jalan Dato' Sulaiman in Taman Abad, Johor Bahru. It is an excellent location and self-parking is free.
Address:

Holiday Villa Johor Bahru City Centre
260, Jalan Dato Sulaiman,
Taman Abad,
80250 Johor Bahru,
Johor,
Malaysia
Get A Free Quote