KL Scenarium, Bringing Cocktails To Your Event
Service type : Alcohol, Services
Get A Free Quote
KL Scenarium, Bringing Cocktails To Your Event
KL Scenarium is Malaysia's first mobile cocktail bar for private hire. The team is here to change the party and event scene in Kuala Lumpur; one cocktail at a time!
KL Scenarium is an event service provider thats ready to take care of all your alcohol need. This service provider was founded by two cocktail loving friends, Ee-Lyn Tan and Vimal Kumar who dreamed of owning a bar with a twist.The alcohol specialists at KL Scenarium are always ready to hype up your party with freshly made cocktails right in front of your eyes.
If you want to provide something more unique, KL Scenarium can also provide alcoholic popsicles and jello shots
Having mixed guest, dont worry about that, they can also provide mocktails for you.
You can check their price list and menu here
Please click here for date & time slot availability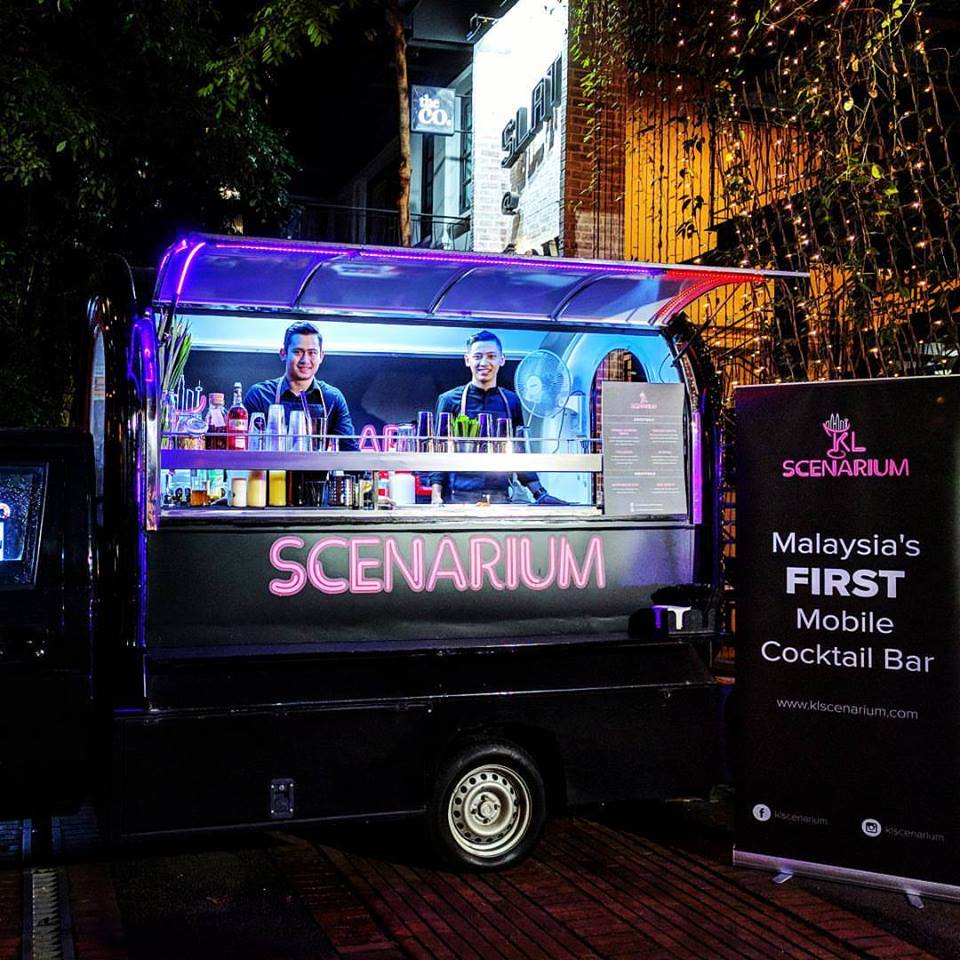 Event Facilities
These cocktails hero has 3 method of delivery, whichever suited for your event;-
Britney The Mobile Bar
– Custom designed 18 foot mobile cocktail truck nicknamed Britney to be stationed at your party fully equipped with all the alcohol needed, fresh ingredients and professional staff for your event!
Pop Up
– If Britney isn't welcomed, KL Scenarium can also set up their portable bar at your venue. Sit back as our mixologist whips up freshly made cocktails in front of you and your guests.
Bottled
– For tiny parties that needs a kick, let them deliver 175ml bottles of boozy goodness to your homes, office, annual dinners or even your gym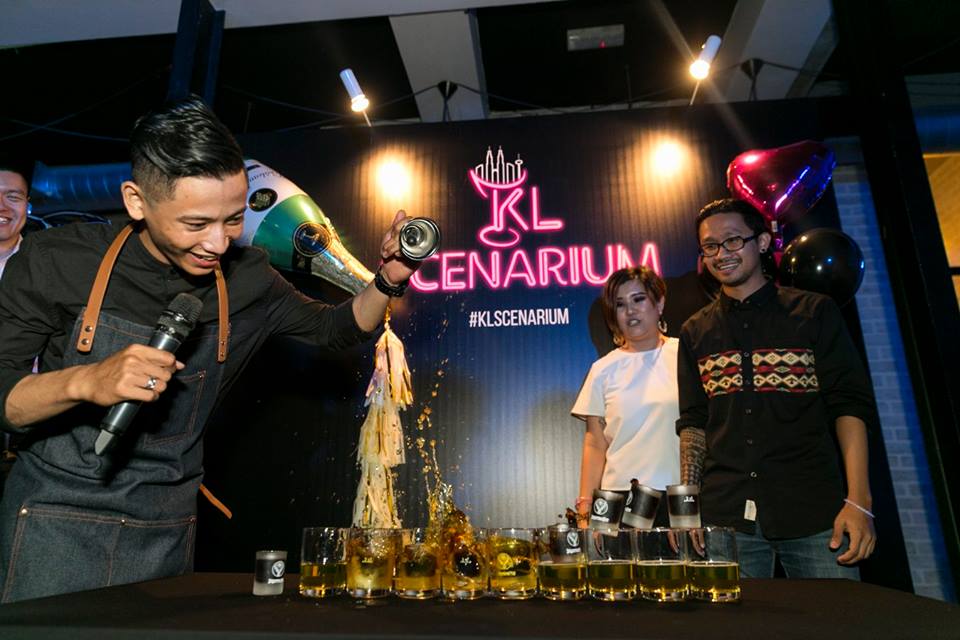 Price List
Each package includes:
* A fully portable mobile cocktail truck with changeable LED lighting
* Professional Mixologist
* Serving Staff
* A Bespoke Cocktails Menu


50 x 8oz Cocktails : RM 1,200 (2 drinks selection)
100 x 8oz Cocktails : RM 1,950 (2 drinks selection)
150 x 8oz Cocktails : RM 2,450 (2 drinks selection)
200 x 8oz Cocktails : RM 2,950 (3drinks selection)
250 x 8oz Cocktails : RM 3,450 (3 drinks selection)
300 x 8oz Cocktails : RM 3,950 (4 drinks selection)
Drinks Selection
TWISTED MOJITO
White Rum, Mint, Lime, Soda and a local twist with Handmade Gula Melaka Syrup.
MOSCOW MULE
Vodka, Ginger Ale and Lime.
WHISKY SOUR
Whisky and Lemon Juice.
MARGARITA
Tequila, Triple Sec and Lime
NEGRONI
Gin, Campari and Sweet Vermouth.

TEALANTRO

White Rum, Earl Grey, Passion fruit, Cilantro and Lime

LAYMONG GRATE

Vodka, Lychee, Handmade Lemongrass Syrup, and Lemon Juice 

RUSH HOUR

Gin, Ginger Ale, Watermelon and Lime

KISS FROM A ROSE

Gin, Soda and Spiced Rosemary

DRAGON'S BREATH 

Vodka, Astralagus Tea, Campari, Pineapple and Red Date Syrup
GREEN JADE
White Rum, Honey Mandarin Orange, Coconut Water, Lemon Lime Soda and Blue Curacao
SMOKEY CHRIS
White Rum, Smoked Apple, Earl Grey, Passionfruit Lemon and Cinnamon.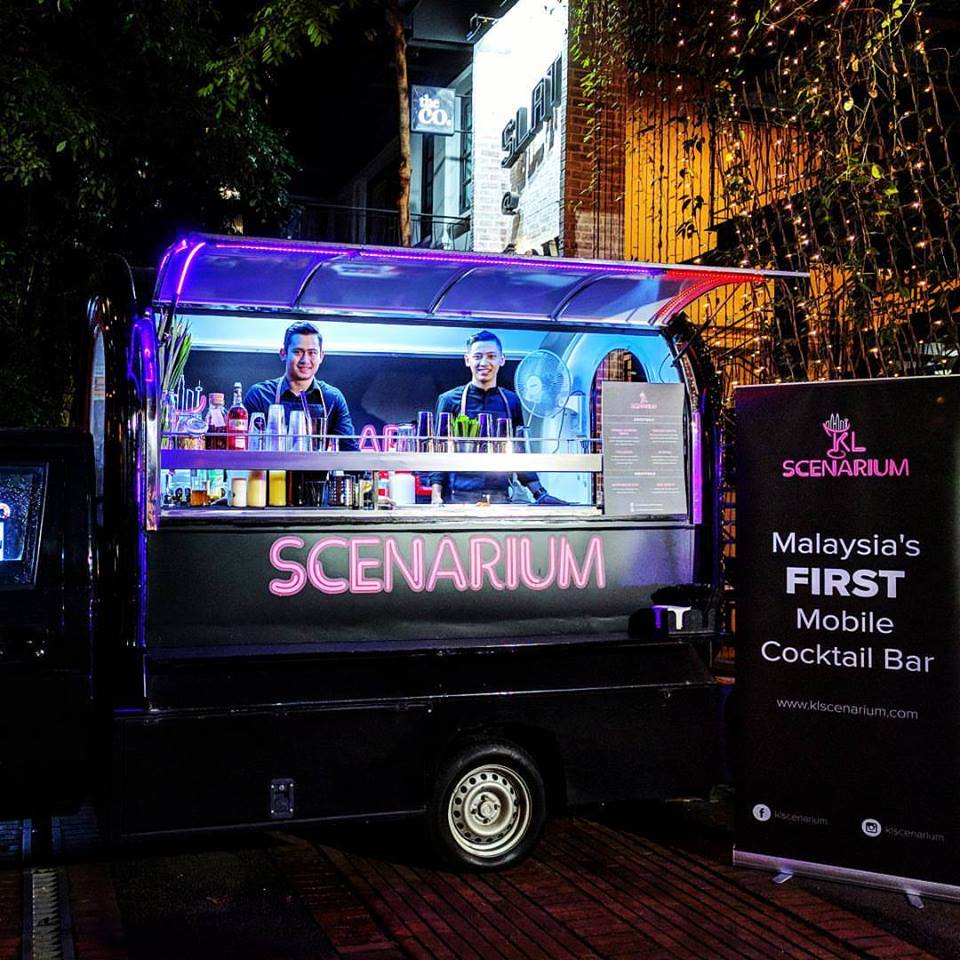 Availabilitiy & Rates
Fully booked! All bookings exhausted.
Location
KL Scenarium is able to cater to your party around Klang Valley. Just let us know the location and they'll pop right by!