Event type : Birthday Party, Cocktail Party, Corporate Dinner, Corporate Party
Get A Free Quote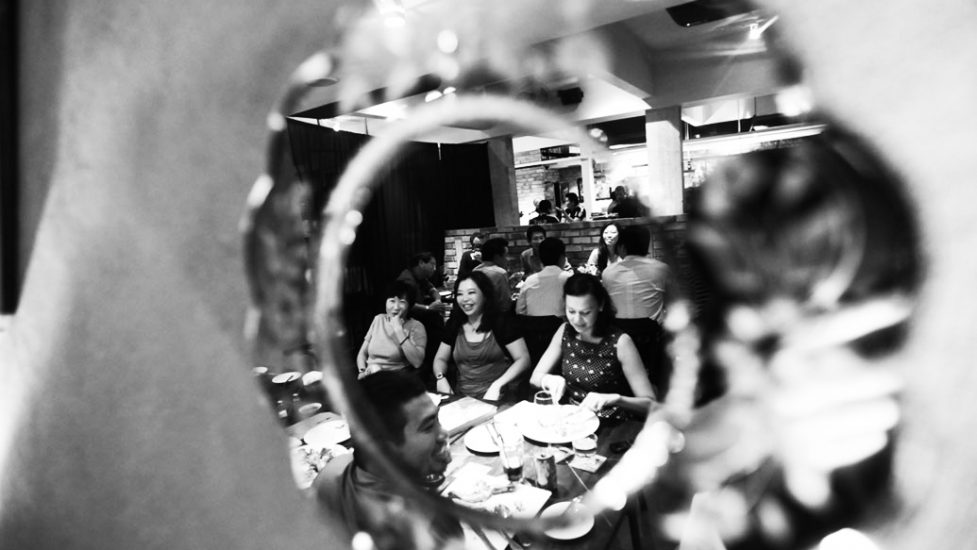 La Risata Damansara
La Risata, which means "the laughter" in Spanish, are two lively restaurants in the suburbs of Ampang Hilir and Damansara Heights that have been serving some of Kuala Lumpur's best Italian food since 1996. And as testament of their pedigree, La Risata Damansara has been constant TimeOut KL award winners.
Event Space
La Risata Damansara opened a few years after its Ampang outlet. It has an event space that occupies two units of a Medan Damansara shoplot with a contemporary setting that befits the upper class Damansara neighbourhood they are located in. The brick walls and unfinished cement decor creates a modern yet rustic look and feel that's so in vogue. Black metal grilles and glass doors separate the different spaces, thus giving some measure of privacy to the separate sections. They also have wall of antique mirrors to provide a romantic backdrop to the cosy banquet seating for a more intimate dining experience. The dining area at La Risata Damansara can accommodate up to 100 pax.
Location
La Risata Damansara is located at not so quiet row of shops at the Medan Damansara area just off Jalan Damansara. While it's easy to access this area, parking can prove to be a challenge as there are many popular dining establishments vying for lots here. Nevertheless, this area continues to prove to be popular with people planning their events or parties.