Event type : Gathering, Kids Party, Meet Ups
Get A Free Quote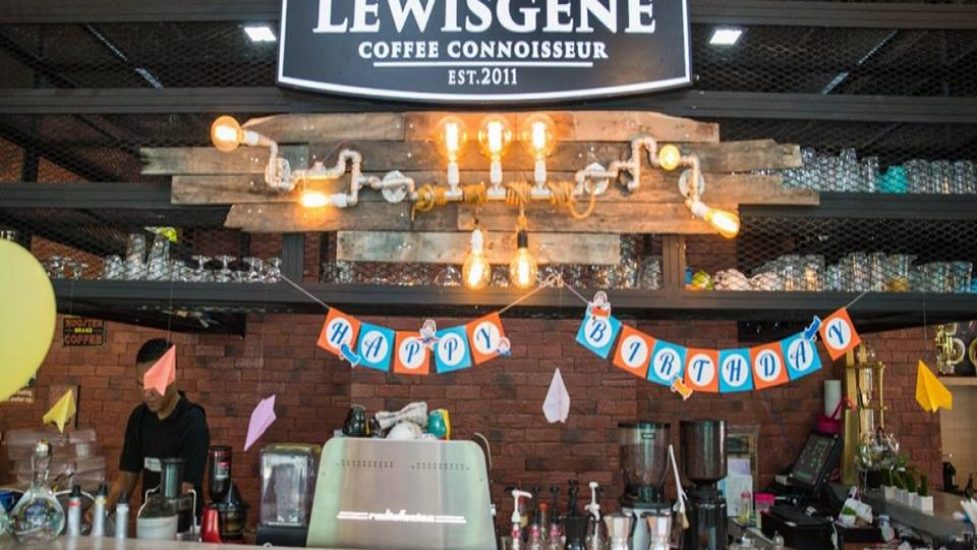 LewisGene Cafe KL
LewisGene Cafe KL is a relaxing artisan coffee cafe that serves premium quality coffee in a comfy, modern event space. LewisGene Cafe KL was established in 2011 and has since become popular for its premium grade specialty coffee beans carefully sourced from their Coffee Farm. The event space is famous for their Caffe Mocha, Toraja Coffee, their Specialty Ice Drip Dessert Coffee, as well as teas and other drink served with a western styled food menu serving Pastas, Panini, Pizzas and many more. With a pleasant, relaxing and vibrant event space, LewisGene Cafe KL is a must visit for their talented baristas and a unique experience with artisan coffee.
Event Space
LewisGene Cafe KL provides a relaxing event space that feels like an indie, urban cafe with an interior decorated with modern coffee inspired art its walls. The floor space is furnished with wooden tables and chairs, and a cushioned seating along its walls. The event space is lit with lots of soft, indirect lighting and large windows allowing natural light in and a view of the city lights at night giving the place a relaxing, comfy feel perfect for patrons to wind down after a stressful day with a cuppa. LewisGene Cafe KL has an indoor as well as an outdoor patio seating for patrons to dine in.
Events
LewisGene Cafe KL is the perfect event space for a birthday party, lunch/dinner party, tea party, baby shower, farewell party, corporate talk, mini workshop, coffee session or any other events hosting up to 50 pax.
Location
LewisGene Cafe KL is located on the 1st floor in Solaris Mont Kiara, KL and can be accessed via bus, LRT, taxi and self-driven cars with street side parking and nearby parking lots available for those who want to save trouble finding parking.
Address:

2-1(1st Floor), Jalan Solaris 3,
Solaris Mont Kiara,
50480, Mont Kiara,
Kuala Lumpur,
Malaysia
Get A Free Quote