Event type : Birthday Party, Business Dinner, Business Lunch, Corporate Dinner, Corporate Party
Get A Free Quote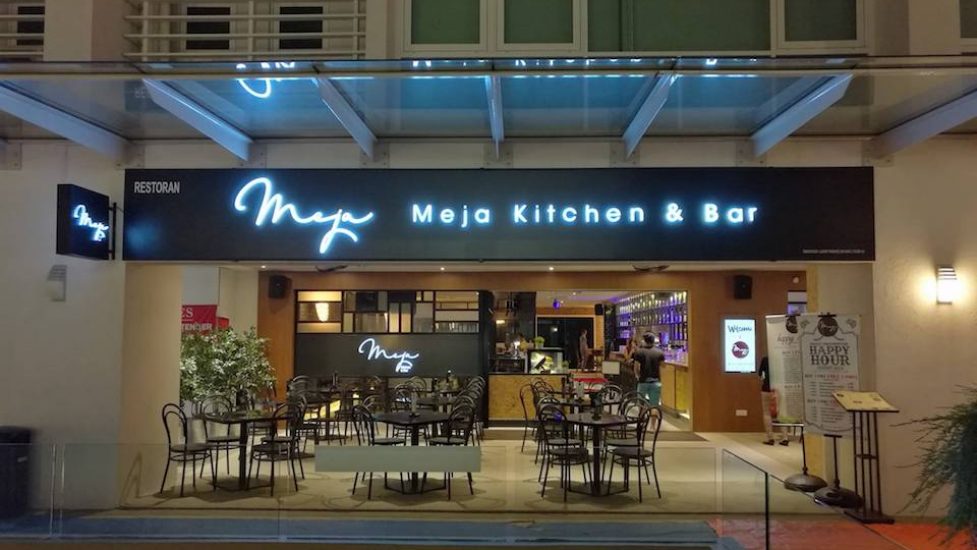 Meja Sunway Velocity
In the Malaysian language, Meja brings the meaning of a table, a place where individuals of different cultural backgrounds are able come together to dine, communicate and to simply celebrate life. The definition of the name of the venue, Meja Sunway Velocity, is brought to us by the founders to encourage diners within the mall's international community to enjoy not only the delicacies served, but the company as well. Meja Sunway Velocity, a branch similar to the original Meja KL, is an Asian Fusion Contemporary Restaurant and Bar that was opened in March 2017. The kitchen team at Meja Sunway Velocity serves Malaysian favourites, South East Asian delicacies and innovative Fusion European dishes.
Event Space
Meja Sunway Velocity brings about a very modish ambience to the place yet decorated with a warm interior to have guests dine and drink comfortably in a welcoming and peaceful environment. Indoor seating is available at Meja Sunway Velocity with dim lightings and spacious seating arrangements. In addition, outdoor seats are provided too for those who prefer to enjoy the open air and space.
Events
The usual types of events held at Meja Sunway Velocity include private and corporate events. For example, Meja Sunway Velocity can accommodate to a birthday party, a lunch or dinner gathering, a corporate event or a product launch. Meja Sunway Velocity can comfortably seat up to a maximum of 175 pax at their venue which is suitable for most events whether private or corporate. As Meja Sunway Velocity opens daily from lunchtime until supper, it is very convenient to place reservations for your events without worrying to have to customize the timing of your event.
Location
Meja Sunway Velocity is located within V Boulevard, just outside the Sunway Velocity Mall via the first floor. The mall is easily accessible by using the available vast underground parking lot (how does 6,500 parking bays sound) or public transportations such as the Maluri LRT station, Maluri MRT station as well as Cochrane MRT station. Multiple entrances are at hand on Jalan Cheras and Jalan Peel to ease pedestrians along with those who require parking space.
Address:

Unit V-02-01-03A, Sunway Velocity,
Jalan Cheras Maluri,
55100 Kuala Lumpur,
Malaysia
Get A Free Quote