Event type : Baby Shower, Birthday Party, Gathering, Meet Ups
Get A Free Quote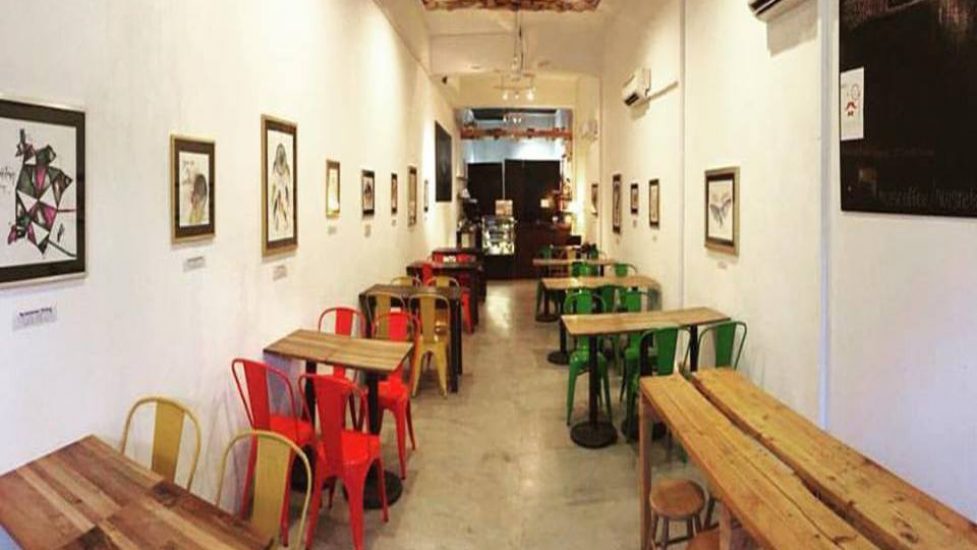 The Base
Nois Coffee Penang is a neighbourhood cafe in Penang that serves comfort food and drinks to their guests. Launched in 2012, this event space has been revamped to ensure maximum comfort of their guests. At Nois Coffee Penang, you can expect fresh roasted beans every week. The coffee served here is only brewed upon placing an order and it is brewed at a controlled temperature to make sure that the coffee is at its best taste! One of the crowds favourite would have to be their crunchy chocolate waffles topped with ice-cream, Ferrero Rocher, banana and granola. Their house speciality also includes their delicious fresh smoothie bowls. Nois Coffee Penang definitely has a menu offering with something for everyone, for sure.
Event Space
If you are into the 90s, then Nois Coffee Penang is definitely the place for you! The interior design of Nois Coffee Penang has a very nostalgic and simplistic vibe to it. This event space is fully air-conditioned but natural sunlight still fills up the place during the day. Nois Coffee Penang brings you warmth and maximum relaxation with the fragrant coffee smell throughout the whole cafe. Besides that, this place is definitely worthy of an Instagram shot! Guests have an option of dining inside or outside. Besides that, there is a shelf in this cafe which displays some for-sale items by customers! Guests are able to experience a combination of shopping as well as sipping on some great coffee at the same time.
Events
Nois Coffee Penang is great for guests who would like to walk in and dine or even for small events like a birthday party, a gathering, or even a corporate lunch and dinner. Nois Coffee Penang aims to provide food and drinks with great quality to all of their guests. This event space can take up to 40 pax.
Location
Nois Coffee Penang is located at the Palazzia, along Jalan Bukit Gambir. For a newbie around this area, you might not be able to notice this cafe at first sight. Therefore, be sure to look out for the building right opposite to Plaza Ivory which is the place commonly known as ìBicycle Townî. Parking lots are easy to find even on Fridays and Saturdays.
Address:

The Palazzia, 97-G-5,
Jalan Bukit Gambier,
11700 Gelugor,
Penang,
Malaysia
Get A Free Quote