Event type : Birthday Party, Corporate Party, Dinner Party, Full Moon Party, Gathering, Meet Ups
Get A Free Quote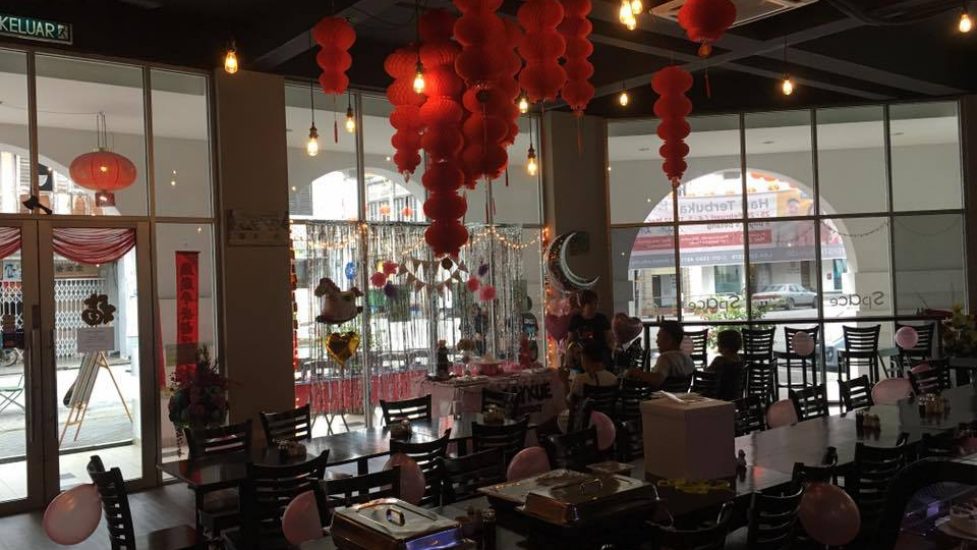 Paul Loiis Penang
Paul Loiis Penang is an event space that serves simple yet delicious meals. This unique European meet Asian style cafe first opened in 2014 and has been thriving ever since then. They are extremely dedicated to serving you only the best food with affordable prices! At Paul Loiise Penang, you are able to enjoy a variety of food and drinks whether itís for breakfast, lunch or even dinner. If you are health conscious, Paul Loiis Penang will definitely be the place for you as most of their food uses olive oil and healthy preparation methods. Their house speciality here is their All Day Long Germanizer Set which includes chicken ham, a perfectly poached egg, tomatoes and mozzarella cheese. All desserts at Paul Loiis Penang are homemade including their Pavlova which is another favourite over here.
Event Space
Paul Loiis Penang event space has a very simple and elegant look to it. Panelled with bright lights, this place has a very classy look to it. Cleanliness is never a problem here at Paul Loiis Penang because all the staffs are very efficient at immediately cleaning up the tables. The minimalistic interior design includes a glass window which allows natural light to flood in and enhance the comforting vibe that this cafe has to offer.
Events
Paul Loiis Penang event space is great for guests who would like to walk in and dine or even for big events like a birthday party and a gathering. You can even host your business meetings or have your corporate lunch or dinner at Paul Loiis Penang. The team at Paul Loiis Penang aims to provide food with great quality to all of their guests. This place is also great for kids because of the variety of food that they have. Paul Loiis Penang can hold up to 56 pax for events.
Location
Nestled within a colonial styled building in the heart of Georgetown, lies this beautiful event space. Paul Loiis Penang is Located at Lebuh King but it is easier to find it from the Bishop Street. You definitely would not be able to miss this prominent white building as it is just next to the Public Bank.
Address:

No 18, Jalan Lebuh King,
10200 George Town,
Pulau Pinang,
Malaysia
Get A Free Quote