Event type : Baby Shower, Birthday Party, Gathering, Meet Ups
Get A Free Quote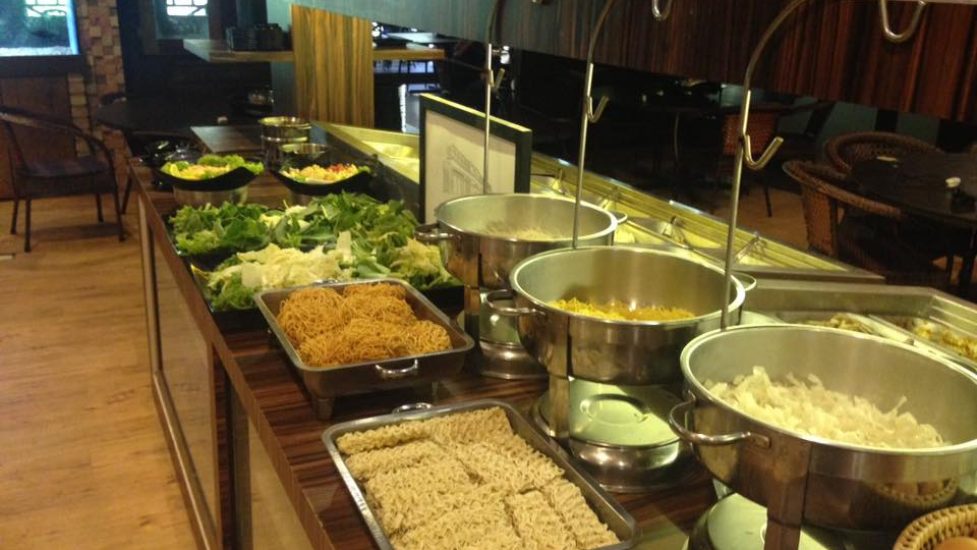 Restoran Kampung Ipoh
The area of Tambun in Ipoh has been known for its famous landmarks, the Lost World of Tambun by the local and tourist. Restoran Kampung Ipoh is a neighbourhood event space and restaurant and it is highly regarded for its excellent signature Steamboat & Grill as well as their wide selection of Western and Seafood choices. Restoran Kampung Ipoh can cater from the range of dinner, desserts, drinks and even coffee. The team ensure that customer service is valued and provides what their vision is.
Event Space
Restoran Kampung Ipoh is an air-conditioned, indoor event space that has an authentic homey rustic feel along with ample outdoor seating with fresh air – with a bar-like environment and decorated with vibrant lightings and ornaments. They have a good concept of wooden wall decor to suit the theme. There are plenty of seating options for guests to choose from – high tables with stools, square wooden tables and chairs. The event space received many reviews of good ambience and a lively environment to host various events.
Events
Restoran Kampung Ipoh is an event space for hosting events such as a birthday party, family gathering, cocktail party, anniversary dinner, and other small or big-scale social events. It can accommodate events up to 60 pax.
Location
Located in Jalan Sunway City Ipoh, Restoran Kampung Ipoh is especially well-known since they have plenty of advertising and variety of food choices in accordance to locals. Ample parking can be found in the streets, as well as car park provided. The rates are affordable for those planning to drive.
Address:

34, Jalan Sci 1/3, Sunway City,
31150, Ipoh,
Perak,
Malaysia
Get A Free Quote