Event type : Anniversary Dinner, Baby Shower, Birthday Party, Full Moon Party, Gathering
Get A Free Quote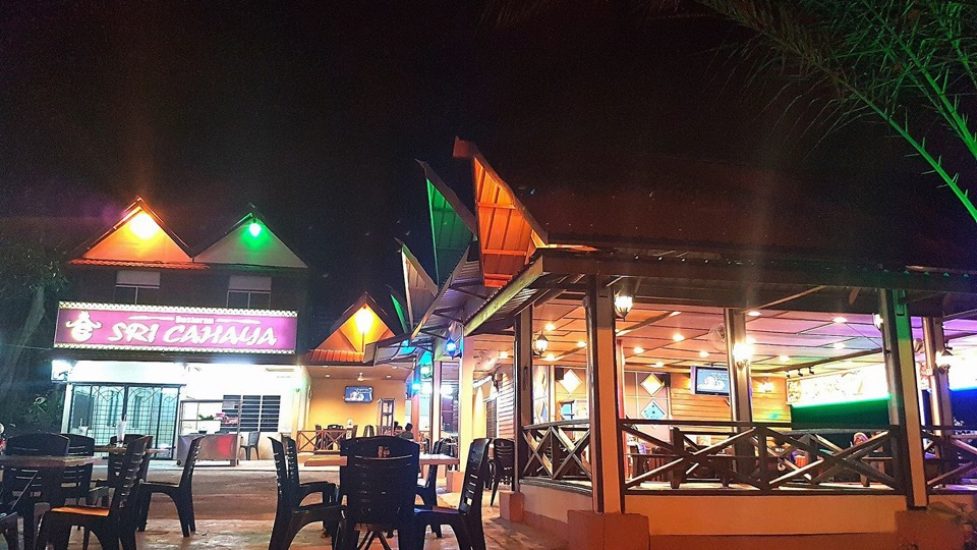 Restoran Sri Cahaya
Opened in March 2016, Restoran Sri Cahaya is the brainchild of owner and chef Daniel Azeerul Bin Hasan who also owns Hard Port Cafe in Kluang. He wanted to have a change of cuisine hence Restoran Sri Cahaya is oriented towards serving Thai food; which includes a variety of tomyam and kerabu dishes, various seafood as well as chicken, quail and deer meat dishes.
Event Space
Styled like a traditional Malay village house, Restoran Sri Cahaya has wood-panelled walls, wooden railings and a traditional ceiling. Colourful lights illuminate its gable roofs and adorned its pillars. Besides the usual table and chairs seating, the restaurant has raised verandahs with low tables for tatami seating. It also has an upper level with wooden flooring and wood-panelled walls that is enclosed and suitable for smaller events or gatherings.
Events
Restoran Sri Cahaya is a casual and relaxed event space with both indoor and outdoor seating. This open and spacious event space is suitable for hosting a birthday party, baby shower, full moon party, anniversary, proposal, engagement party, reunions, farewell party, corporate gatherings as well as get-together with family and friends. Restoran Sri Cahaya can accommodate up to 100 pax indoors and 100 pax outdoors.
Location
Restoran Sri Cahaya is located on Jalan Batu Pahat in Kluang, Johor. It is a standalone building styled like a Malay village house with ample parking within its compound.
Address:

PTB 8560, Jalan Batu Pahat,
Taman Sri Kluang,
86000 Kluang,
Johor,
Malaysia
Get A Free Quote