REXKL Cinema Hall Event Space
Event type : Annual Dinner, Awards Night, Cocktail Party, Wedding Reception
Get A Free Quote
REXKL Cinema Hall Event Space
REXKL Cinema Hall Event Space is located on Jalan Sultan and commissioned before the Japanese occupation, the original building was opened on 28th July 1947. However, it burned down during a failed burglary attempt in 1972. After it was rebuilt in 1976, RexKL Cinema housed a single screen theatre that could seat over a thousand people. It was operated by the Shaw Brothers, and later on by Golden Screen Cinemas before shutting its doors in 2002. After being converted into a backpacker hostel, another fire gutted the building in 2007.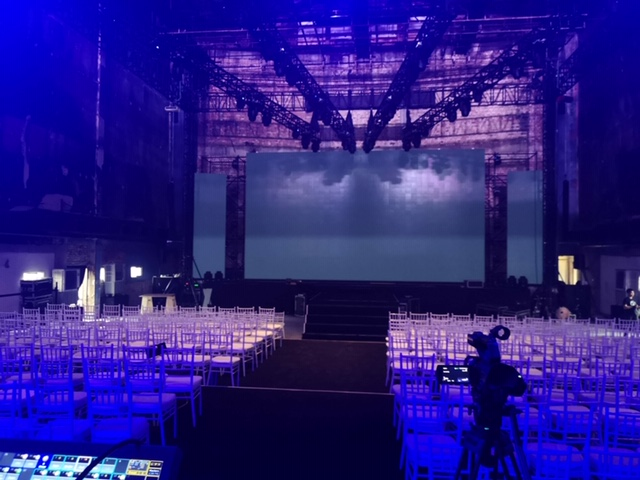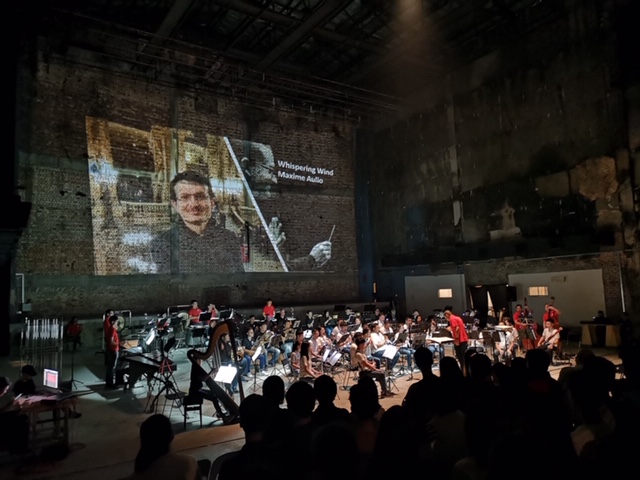 REXKL Cinema Hall Event Space aims to give the cinema and the surrounding community a new lease on life by repurposing the disused building as a space for events, theatre, exhibitions, performances, screenings, library facilities, workshops, retail, and F&B. The upgrades and reassignment of space within the building will work hard, not just to be aesthetically pleasing, but also useful to the community. REXKL Event Space is focused on giving the old, beloved building another chance at a future rather than tearing it down and starting anew.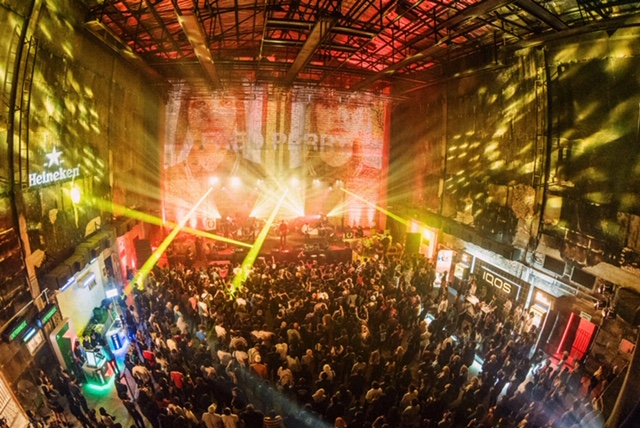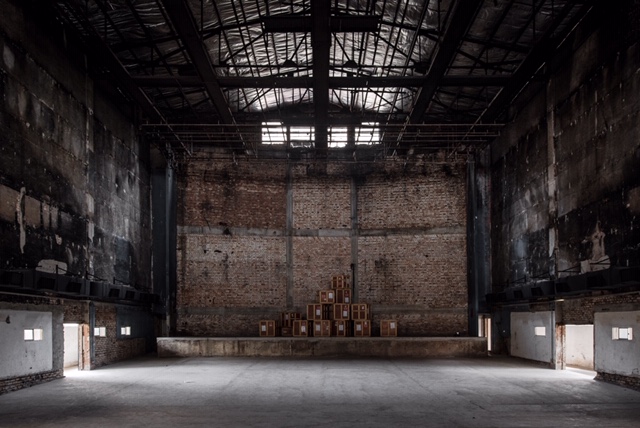 Event Space – Cinema Hall
The building's structure of REXKL Event Space has been untouched. Hence the event space remains the same structure as when it was the cinema hall of the Rex Cinema. They've maintained it's raw feel and kept it bare – in order for event organisers to use the space and transform it for their event. Apart from the event space, they also have F&B outlets and retail shops and not your typical bare venue!
Book Your Event
Audio & Visual System
1 unit of Yamaha 16 Channel mixer 1 unit of Behringer 4 Channel mixer 3 units of Behringer wired microphone 2 units of 10ft microphone xlr-xlr cable 2 units of RCA to mini-jack cable 2 units of 15" speaker 2 units of 12" speaker 1 unit of Panasonic 4,000 ansi lumen projector 1 unit of Projector screen 1 unit of custom projector screen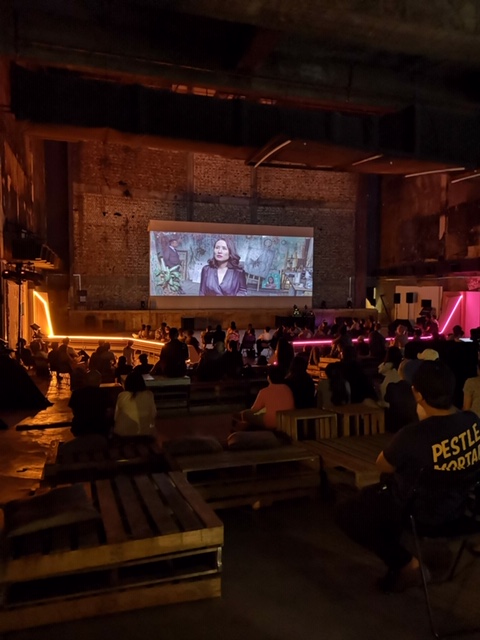 Events
REXKL Cinema Hall Event Space is suitable for hosting a movie screening, art exhibition, music festival, performing art as well as corporate events such as annual dinner, launching event and more. You can also create a unique and magical wedding here. It can accommodate up to 1,500 pax standing capacity (remember that the capacity is halved to maintain physical distancing).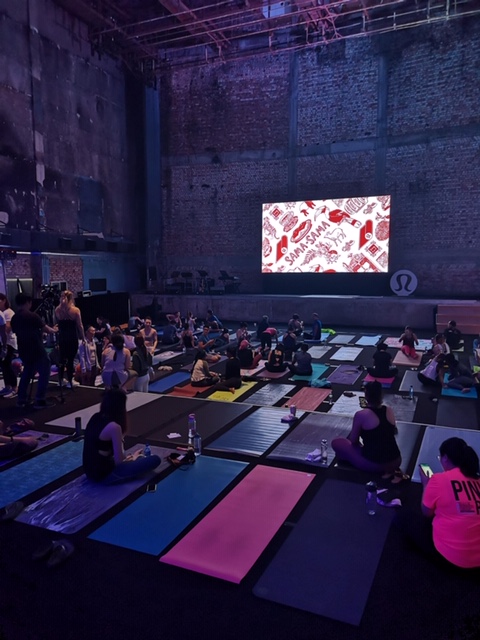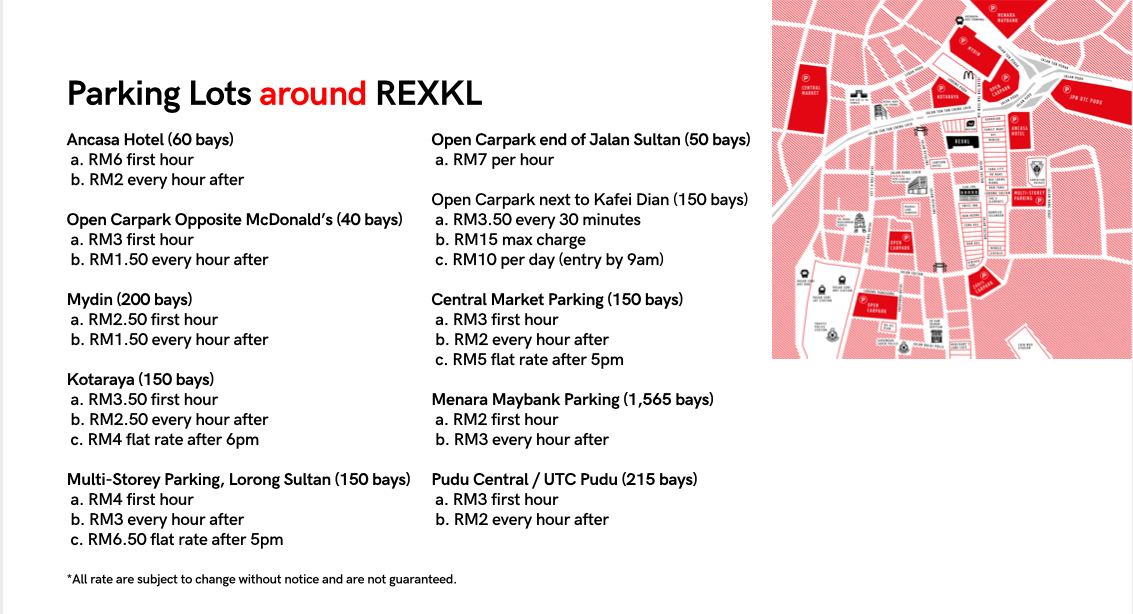 Location
REXKL Cinema Hall Event Space is located at downton KL, Jalan Sultan. The location is also easily accessible via the MRT Pasar Seni & LRT Pasar Seni. There are options of parking spots located within the area and there are also open air parking lots by walking distance.