Event type : Baby Shower, Birthday Party, Corporate Dinner
Get A Free Quote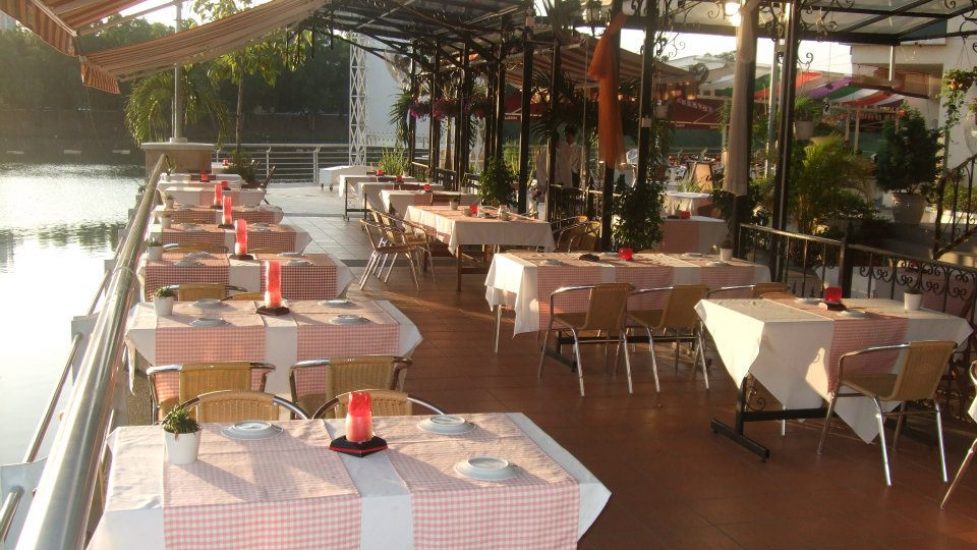 Secret of Louisiana
Secret of Louisiana brings Creole and Cajun cuisine to Malaysia! After having spent 8 years in Louisiana the founders of Secret of Louisiana, Elvin Goh & Sharine Chua, felt that it would be a sin not to introduce the unique flavours and cooking styles of Louisiana's cuisine that they decided to open this restaurant. And so KLites and PeeJayans now can enjoy the wonders of Creole & Cajun cuisine without flying to the USA.
Fully booked! All bookings exhausted.
Menu A – RM100 nett per pax
(minimum 50 pax)
Creamy Mushroom Soup
Country Coleslaw
Fried Oyster Mushroom Fritters
Seafood Aglio Olio
Chicken Skewers With Vegetables
Mississippi Fish & Mashed Potatoes
Minty Garlic Lamb Shoulder
Hawaiian Pizza
New Orleans Banana Cake Bar
Iced Lemon Tea
Menu B – RM111 nett per pax
(minimum 50 pax)
Garden Potato & Carrot Soup
Dijon Potatoes Salad
Fried Oyster Mushroom Fritters
Spaghetti Shrimp Scampi
Hickory BBQ Grilled Chicken
Lemon Garlic Seared White Fish
Chargrilled Rosemary Lamb
Cajun Seafood Pizza
Mushroom Pepper Beef Sirloin
New Orleans Banana Cake Bar
Iced Lemon Tea
Menu C – RM126 nett per pax
(minimum 50 pax)
Creole Roasted Onion & Fish Soup
Cajun Brocoli & Cauliflower (Sautéed)
Original Buffalo Wings (Spicy Chicken Wing)
Jambalaya Seafood Spaghetti
Granny Cranberry Chicken Breast
Lemon Garlic Seared White Fish
Black Pepper Sauce Lamb Shoulder
Smoked Sausage Pizza
New Orleans' Mama Beef Stew
Captain's Lemon Garlic Baked Oysters
New Orleans Banana Cake Bar
Virgin Mojito (Fresh Lime & Mint)
Event Space by a lake
Secret of Louisiana says they have done over 500 events at their premises since they opened in 2008. The event space here is suitable for events such as ROM, weddings, bridal shower, corporate dinners, product launches, private parties, birthdays, full moons and gatherings. With the lake as a permanent backdrop, the Secret of Louisiana event space certainly provides many photo opportunities for your event and make it a memorable one. Secret of Louisiana is an open air space that can accommodate up to 200 pax.
Glasshouse
They also have a glasshouse space that is air conditioned that would be suitable for wedding ROM, or even a birthday party. The space can accommodate 60 pax seated or 120 pax in a wedding ROM ceremony.
Location
Secret of Louisiana is located at Plaza Kelana Jaya. Its location just along the LDP makes it highly accessible by PJ residents or even for people coming from a further distance. Parking at this area is relatively easy and should proof to be a winning point with you and your guests.
Address:

D01-01, Jalan SS7/13A,
Plaza Kelana Jaya,
47301 Petaling Jaya,
Malaysia
Get A Free Quote