Event type : Birthday Party, Business Dinner, Business Lunch, Dinner Party, Farewell Party, Gathering, Meet Ups
Get A Free Quote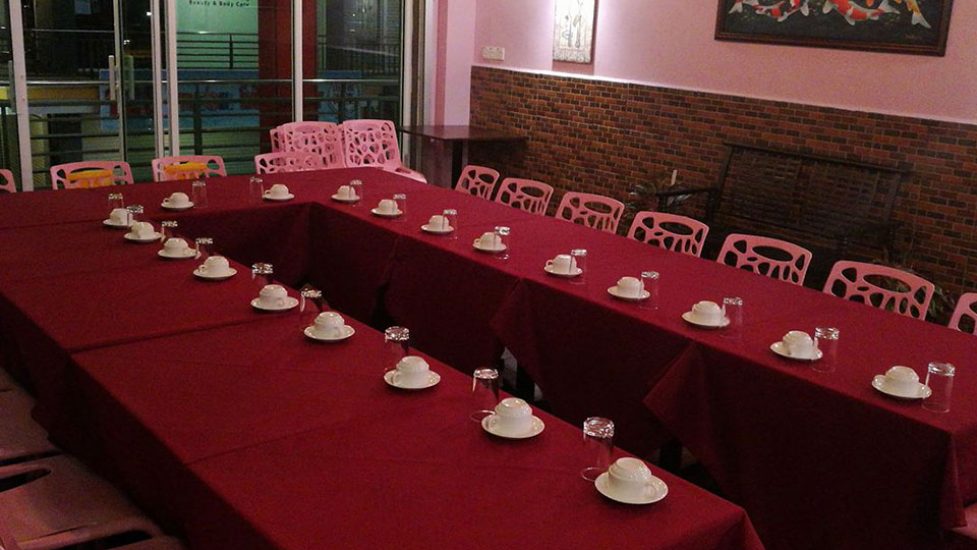 Sino Taste Kitchen
Dishing up a menu that consists of specialties such as their signature Kogulan Soup and Seafood Mee Bandung, Sino Taste Kitchen makes no bones about the food they serve an authentic Chinese-Kadazan fare, otherwise known as Sino cuisine. A family-style restaurant, Sino Taste Kitchen caters to a variety of dine-in needs with dishes that range from individual servings to platters for sharing ala steamboat-style. Coupling authentic Sino cuisine with a cosy environment, Sino Taste Kitchen promises to host a get-together that is fun and memorable.
Event Venue
Located in Plaza 333, Sino Taste Kitchen occupies a corner lot and spans two levels; making it an ideal venue for parties and social get-togethers. Boasting an unassuming charm, Sino Taste Kitchen mixes simple decor with a welcoming ambience on the first floor, and playful shades of pink on the second floor. Seating arrangements can also be customized to suit your needs.
Events
Sino Taste Kitchen is the ideal event space to host a birthday party of any kind, a small to medium-sized social gathering, as well as a corporate lunch or dinner. The event space is capable of accommodating events for groups anywhere between 45 to 60 pax.
Location
Sino Taste Kitchen is located in Plaza 333; a commercial centre just off Jalan Pintas Penampang. The venue is easily accessible by car, with ample and safe street and private parking spots available.
Address:

Lot 70, Ground Floor, Plaza 333,
Jalan Pintas Penampang,
89500 Kota Kinabalu,
Sabah,
Malaysia
Get A Free Quote