Sinurambi Bed and Breakfast Sabah
Event type : Anniversary Dinner, Bachelor party, Family Retreat, Gathering, Hen's Night, Marriage Proposal, Photo Shoot, Pre-Wedding Party, Private Retreat
Get A Free Quote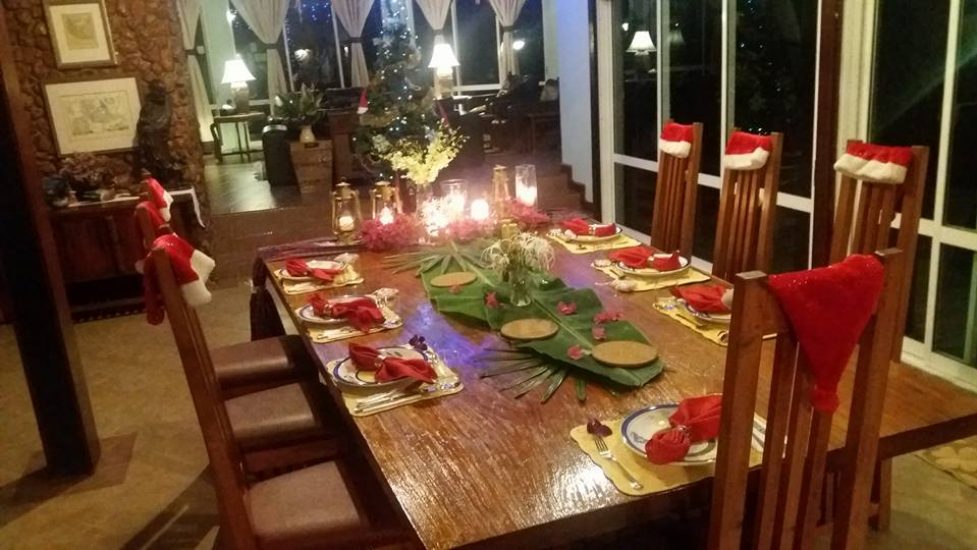 Sinurambi Bed and Breakfast Sabah
Sinurambi Bed and Breakfast Sabah is a unique bed and breakfast tucked away on a mountain top with spectaculars views of nature and located in Penampang District. It is a private country house with 2 studio cottages, two interconnecting studio apartments and one well appointed en-suite bedroom, all with balconies for breathtaking sunrises and amazing sunsets, suitable for small scale events.
Event Space
Sinurambi Bed and Breakfast Sabah is a country house situated on top of a Crocker Range mountain, the event space has breathtaking views of its surrounding natural environment of lush, green forests and stunning sunsets and sunrises. Sinurambi Bed and Breakfast Sabah is fully equipped with facilities like a swimming pool, large sunset deck, kids play area, TV lounge/piano room, table tennis, massage room, library, billiard/snooker room and BBQ facilities. The event space is suitable for small, intimate events.
Events
Sinurambi Bed and Breakfast Sabah is a suitable event space for intimate, private events like a family retreat, a pre-wedding photoshoot, a private birthday party, or any other small event that hosts up to 15 pax.
Location
Sinurambi Bed and Breakfast Sabah is located on a Crocker Range mountain top and is 500 meters away from the Crocker Range National Park and only 22km from the airport, Kota Kinabalu city center, Sutera Harbour Marina, Jesselton Point, cultural villages, ethnic markets, spas and golf courses. It can be accessed only by self-driven cars and parking is provided by hosts.
Address:

5 km, Jalan Inobong Terian,
Penampang,
89500 Kota Kinabalu,
Sabah,
Malaysia
Get A Free Quote