Taman Ekuestrian Putrajaya
Event type : Company Brainstorming, Corporate Family Day, Meet Ups, Product Launch, Product Talk, Team Building, Wedding Venue
Get A Free Quote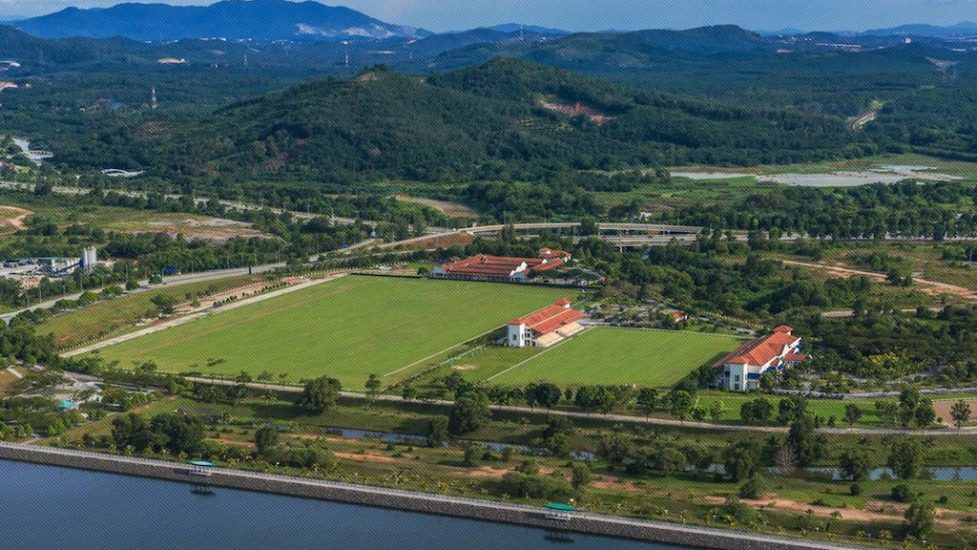 Taman Ekuestrian Putrajaya
The Taman Ekuestrian Putrajaya is a brainchild inspired by Perbadanan Putrajaya's aspiration in making Malaysia's administrative capital a garden city. It is one of many strings of parks in that one can find in Putrajaya and it is owned by Perbadanan Putrajaya. The facilities at Taman Ekuestrian Putrajaya is of world class standards and has been home to the Premier Cup Series Horse Show, FEI Asian World Cup Qualifier and Sukan Malaysia (SUKMA). Being an equestrian park, Taman Ekuestrian Putrajaya offers riding lessons and escorted hacking for learners and riders, horse livery for horse owners, and joy rides and stable tours for visitors and patrons.
Event Venue
But that's not all that Taman Ekuestrian Putrajaya offers. It has meeting and banquet facilities to for you to plan events and functions, like meetings, seminars, and weddings here. The relaxed and quiet atmosphere at Taman Ekuestrian Putrajaya makes it superb event venue in Putrajaya. It's large grounds, all 70 acres of it, gives you an event venue that has a lot of open space for outdoor activities like team building exercises or corporate family days.
Check Availability and Book Online
Fully booked! All bookings exhausted.
Location
Taman Ekuestrian Putrajaya is located in Precinct 5 of Malaysia's administrative capital and has been in operation since November 2006. It is easily accessed via the many expressways that lead to Putrajaya and it has free and available parking for your events.