Team Building Activity in Pahang
Event type : Corporate Retreat, Private Retreat, Team Building
Get A Free Quote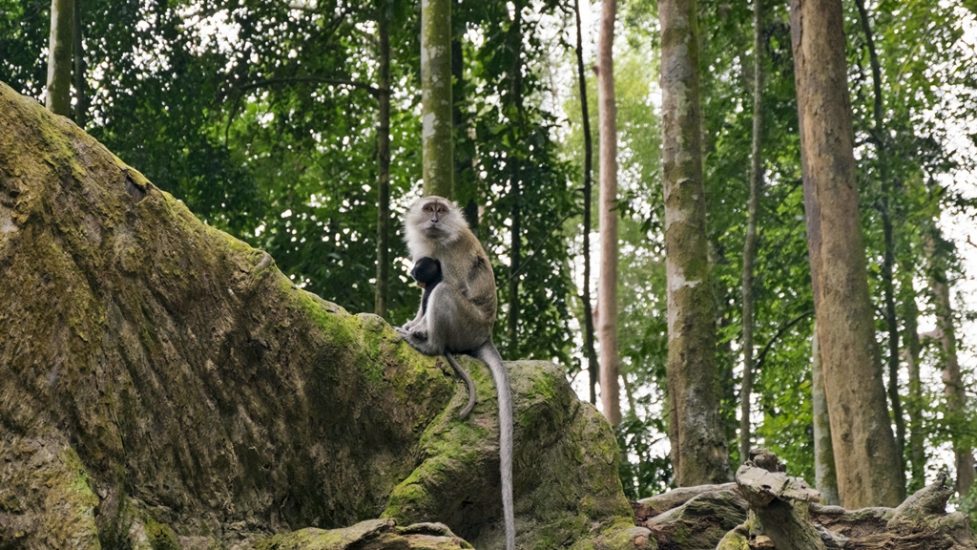 Team Building Activity in Pahang
What better way to break the ice if not going for an adventurous team building together. Whether its for your company, a gathering between family, faculty, class member or between club members, this is the perfect premise to get to know each other, collaborate and work together as a team.
The team building activities also requires a little physical action, thus releasing endorphins which produce positive feeling. Definitely a chemical reaction you should seek to form a friendly bond with the team member.
Taman Negara Adventure
Embark on an incredible journey experiencing the country's flora and fauna in through Taman Negara. Be prepared for an amazing walk through a 130-Million-Year-Old Rainforest. Not only that, this team building activity will also allow you to explore nature in long boats.
The pickup point of this team building activity starts from KL and it will bring you all the way to Kuala Tembeling Jetty and transfer you to Kuala Tahan using Long Boats. How exciting!


Team Building Package
Taman Negara Adventure 3 Days 2 Nights (Basic) – RM600 Per Pax
Minimum 10 Pax
* Two Nights accommodation based on Air-con room category at HAN Rainforest Resort (Twin/Triple Sharing basis)
* 3 Days / 2 Nights – 2 Breakfasts, 3 Lunches and 2 Dinners.
* Guided Activities with Licensed Nature Guide
* Night Jungle Walk, Jungle Trekking to Canopy Walkway & Teresek Hill, Rapids Shooting & Orang Asli visit
* Return transfers from Kuala Lumpur
Taman Negara Experience 3 Days 2 Nights (Premium) – RM950 Per Pax
Minimum 10 Pax
* Two Nights accommodation based on Family Chalet room category at Mutiara Resort (Twin/Triple Sharing basis)
* Meals at Seri Mutiara Restaurant.
* 3 Days / 2 Nights – 2 buffet breakfasts, 1 set lunch and 2 buffet dinners.
* Guided Activities with Licensed Nature Guide
* Night Jungle Walk, Jungle Trekking to Canopy Walkway & Teresek Hill and Boat Trip to Lata Berkoh
* Fish Feeding at Kelah Sanctuary (subject to availability only)
* Return Transfers from Kuala Lumpur
Note
* Transfer duration above are estimated and subject to traffic and weather condition
* Taman Negara's canopy walkway is closed every Thursday. It is open from 9am to 3pm on Mondays, Tuesdays, Wednesdays, Saturdays and Sundays. On Fridays, operating hours are from 9am-12pm. Maximum number of visitors per day is 600 visitors
* Please bring a change of clothes of T-shirts, long or short pants, swimwear and towel. Small rucksack for the trek, hat, raincoat, track shoes, sandals, insect repellent, sun protection lotion (for sun sensitive skin) and torchlight. Fishing rod (optional).
* Proceed to the Department of Wildlife to register and to obtain necessary permits and licenses (Park permit RM 1/person and camera license RM 5/camera)
* The rainy season is between middle November to middle/end of January. During the rainy season, some of the activities may be cancelled for safety purposes
* During the 1st day of Muslim festival (Hari Raya Aidul Fitri & Hari Raya Aidul Adha), the boat departure will be at 1000 hrs from Kuala Tahan to Kuala Tembeling Jetty and from Kuala Tembeling to the resort remain at 1330 hrs. All recreational activities also will be started at 1030 hrs due to prayers.
* Gifts for Orang Asli: We do encourage bringing simple gifts when visiting the native settlement, a normal Asian custom. However, we do recommend items such as exercise books, pencil, rice or biscuits. Sweets and snacks, especially in non-biodegradable plastics, are not encouraged
* Please adhere to strict pick-up time punctuality. Tour operators may forfeit tours for travellers if no-show during stipulated time
* Registered name of the traveller must be corresponding with photograph documentation (Example: Passport). Tour operators reserve the right to reject if registered traveller fails to provide photographed documentation of their own
* Note: Starting from 1st September 2017, a tourism tax of RM10 per room per night will be imposed on non-Malaysian tourists for all types of hotels and accommodations. This is payable to the hotel upon check-out