Event type : Bachelor party, Cocktail Party, Corporate Party, Hen's Night, Product Launch, Wedding Party
Get A Free Quote
The Rabbit Hole
Please click here for date availability
Please click here to see the menu options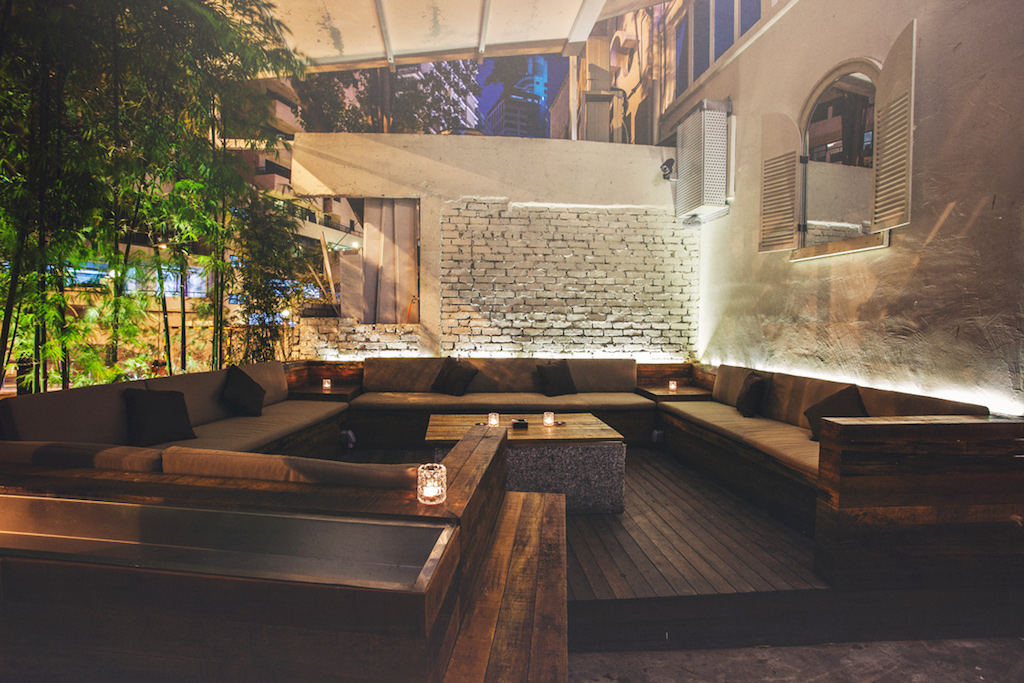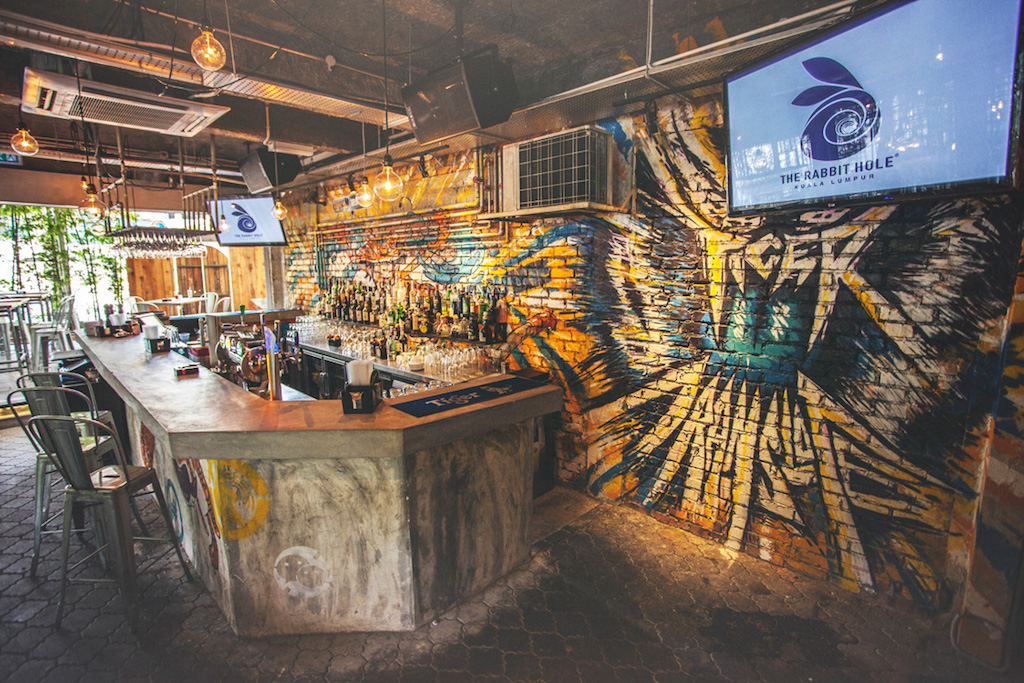 Lewis Carroll's classic " Alice's Adventures in Wonderland," has spawned many a wild thought & dream. And it's not just movies. Particle physicist often like to use the analogies of the book to help draw an understanding to their work. And now the mind that given birth to tbf has also drawn inspiration from this classic work to give KLites The Rabbit Hole. The Rabbit Hole is a dine, drink and dance establishment which is conceived, designed and build around inspirations of well-known fantasy narratives of Alice in Wonderland & Narnia Chronicles.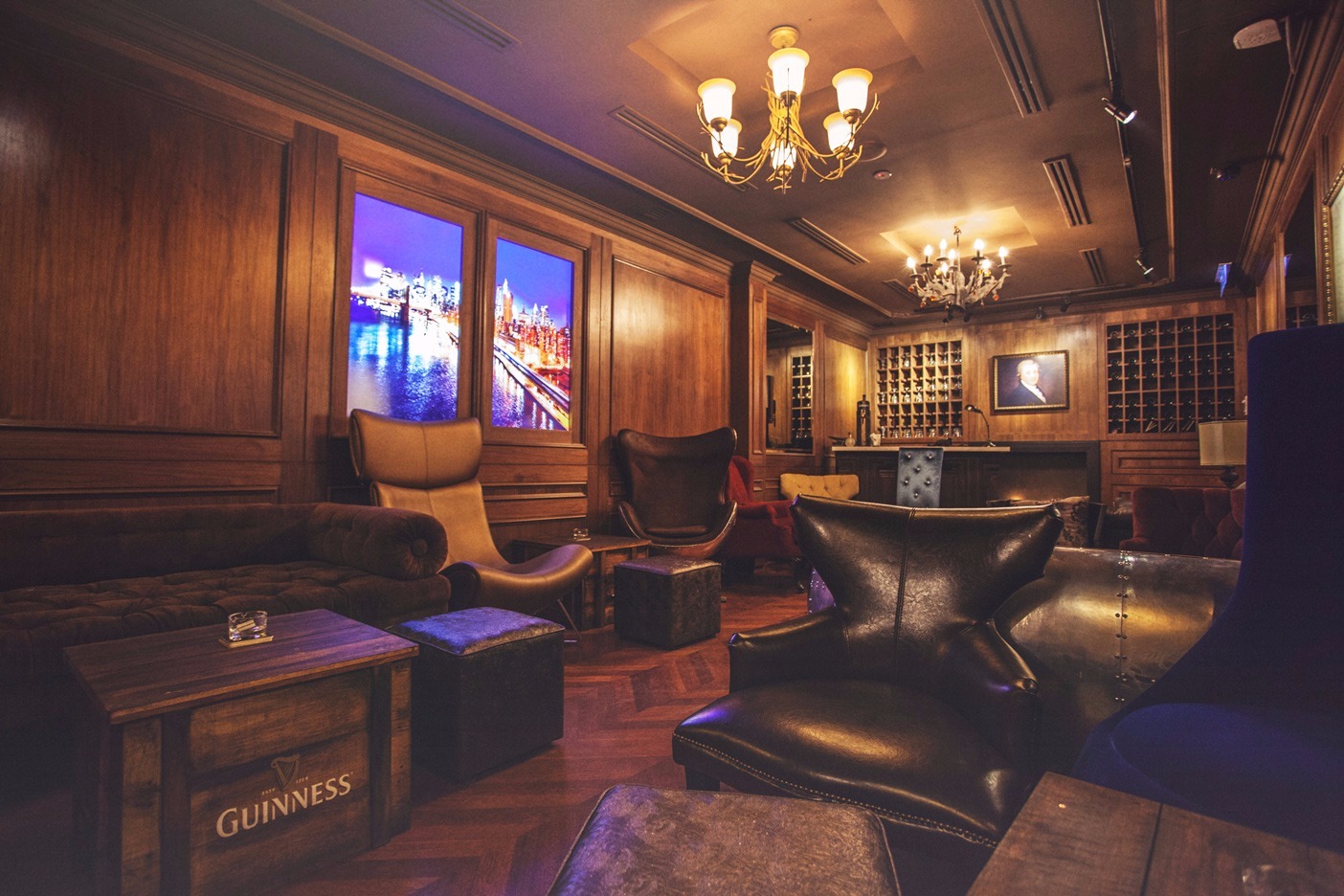 Menu
*Total takeover is RM18,000 per night
*All prices subject to prevailing government tax
Menu A RM97.50 Per Pax
STARTER (Choose 2)
Asian Salad
Thai Calamari Salad
Caesar Salad
Cold Roast Chicken
Mixed Seafood Platter
Smoked Salmon Coleslaw
STARCH (Choose 1)
Ebiko Fried Rice
Smoked Shrimp Fried Rice
Penne Puttanesca
Pollo Al Funghi
Spanish Paella
French fries
Potato wedges
Mashed potatoes
MAINS(Choose 3)
Ayam Goreng Kunyit
Golden Chicken
Chicken Rendang
Baked Salmon
Beef Kapitan
Ikan Bakar
Mutton Varuval
Beef Lagsana
Braised Lamb Shoulder
Chicken Fingers
Fish & Chips
Lamb Stew
Minute Steak
VEGETABLES (Choose 2)
Stir Fry Mixed Veggies
Roasted Roots
Kalian with garlic sauce
Grilled mediteranean veg
Cabbage ikan bilis
DESSERT (Choose 2)
Fruit Platter
Sago Gula Melaka
B&B Pudding
Lemon Tart
Tiramisu
BEVERAGE
Free flow soft drinks – Coke & Sprite
Free flow chilled juice – Orange juice & Apple juice
Menu B RM140 Per Pax
STARTER (Choose 2)
Cold Roast Chicken
Salad Potato & Crispy Ham Salad
Thai Cucumber Salad
Mixed Salad
Chickpea Salad
Pumpkin Salad
Pasta Salad
STARCH (Choose 2)
Ebiko Fried Rice
Pineapple Fried Rice
Tom Yam Fried Rice
French Fries
Pasta with Tomato & Caper
Creamy Chicken & Mushroom Pasta
Capsicum Butter Rice
Fried Mee Mamak
Potato Wedges
Mashed Potato
Roasted Potatoes
Stir Fried Loh Shu Fun
MAINS (Choose 4)
Golden Chicken
Buttermilk Calamari
Sweet & Sour Fish
Ayam Goreng Kunyit
Mutton Masala Mutton Stew
Fish and Chips
Chicken Curry Buttermilk Fish
Green Curry Beef
VEGETABLES (Choose 2)
Stir Fried Mix Vegetables
Tomato & Cucumber Raita
Siew Pak Choy Oyster Sauce
Baked Cauliflower
Sambal Terung
Kailan Garlic Sauce
Mediteranean Vegetables
Cabbage Masak Lemak
Labu Lemak Cili Api
DESSERT (Choose 2)
Fruit Platter
Lemon Tart Tiramisu
Swiss Roll
B&B Pudding
Pandan Layer
Apple Crumble
Strawberry Delight
BEVERAGE
Free flow soft drinks – Coke & Sprite
Free flow chilled juice – Orange juice & Apple juice
Availabilitiy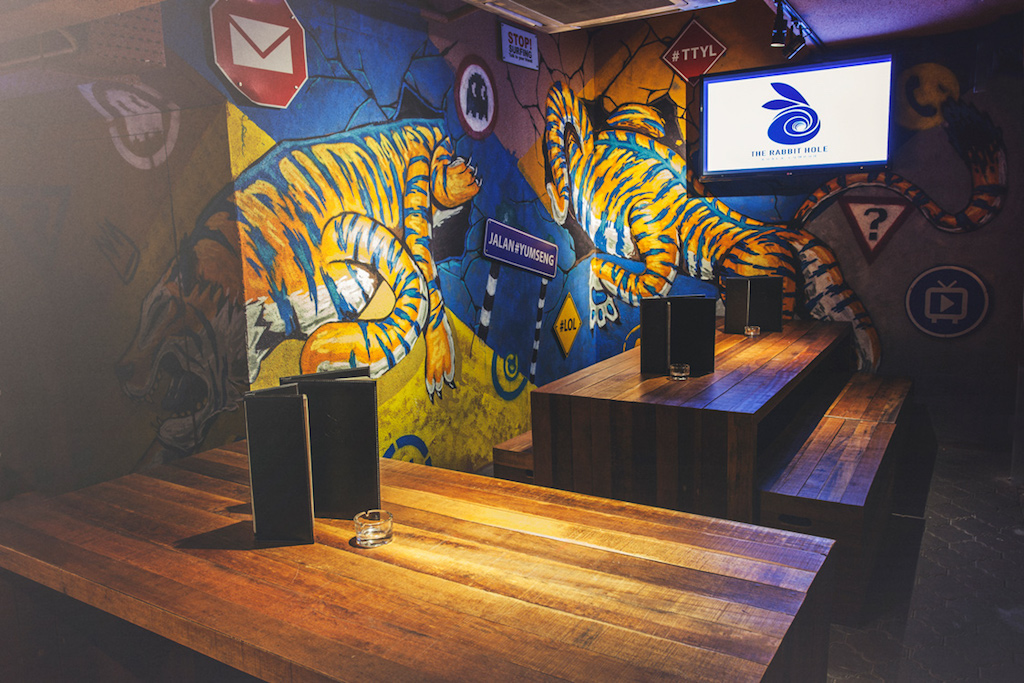 New Age Concept
The Rabbit Hole, as envisioned by the owners, is a new-age concept bar promising to redefine your dining and drinking experience beyond your wildest imagination. And you can see it in how this place is designed. The Rabbit Hole looks like a place the Mad Hatter would very comfortably recognise as home. It embodies six unique concept environments within a 3-storey pre-colonial building strategically located along the infamous street of Changkat Bukit Bintang, right in the heart of Kuala Lumpur.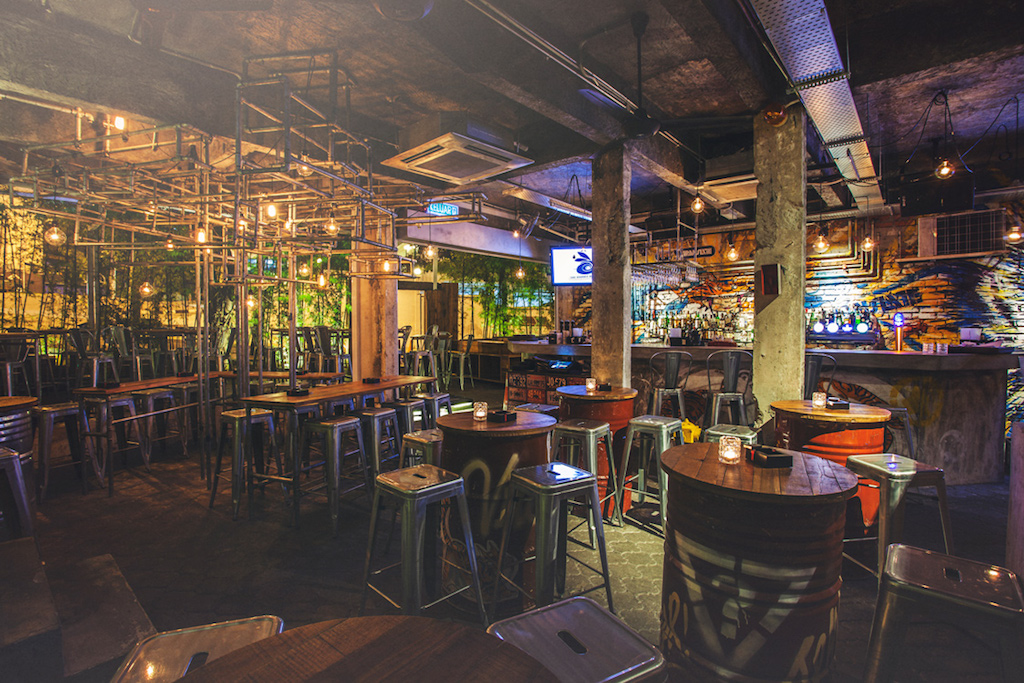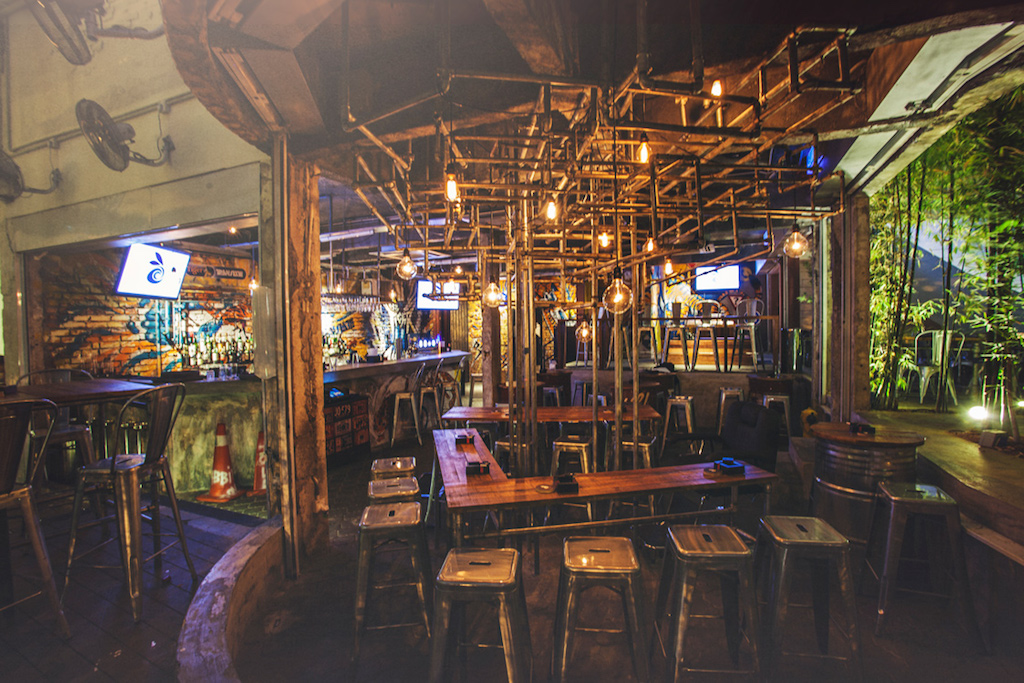 Events
If you are looking for a loud rocking event venue that can accommodate 200 pax for a loud birthday party, a drinking party, a wedding party, a product launch, bachelor party, hen night or a corporate party in the heart of Bukit Bintang, they don't come much better than The Rabbit Hole.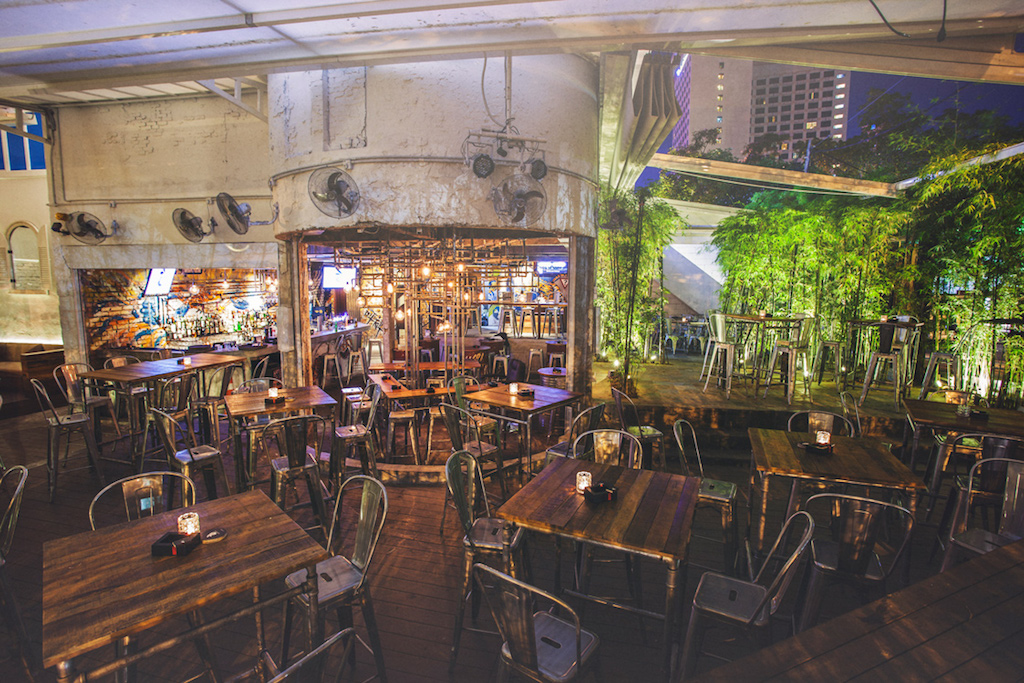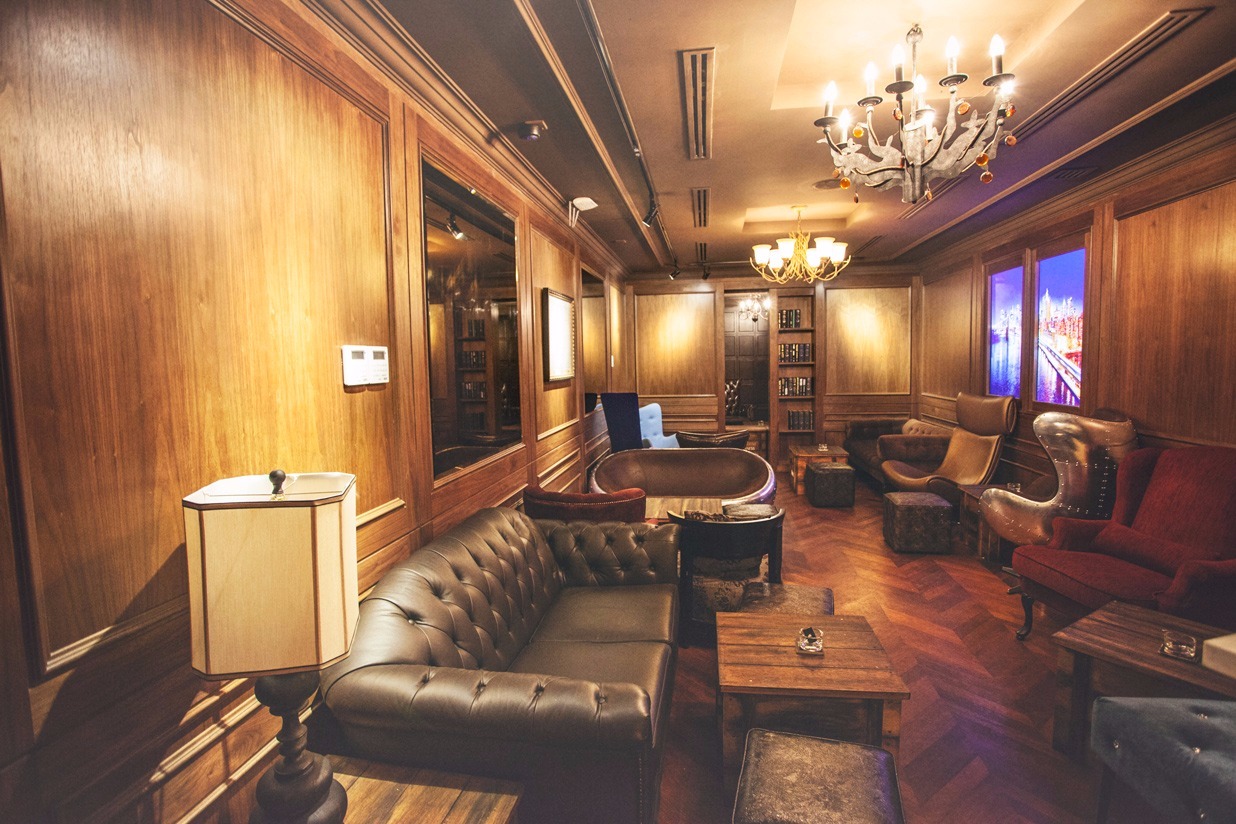 Location
The Rabbit Hole is located at the hip and happening Changkat Bukit Bintang. Havana and Neroteca are the happening places within a short walk from The Rabbit Hole. Parking is available at the open air parking lots nearby.
Address:

No 14 & 16, Changkat Bukit Bintang,
50250 Kuala Lumpur
Malaysia
Get A Free Quote