This Restaurant is Set To Serve You Unconventional Christmas Dinner
Event type : Annual Dinner, Business Dinner, Gathering
Get A Free Quote
This Restaurant is Set To Serve You Unconventional Christmas Dinner
Deck the halls with boughs of holly
Fa la la la la, la la la la
'Tis the season to be jolly
Fa la la la la, la la la la 
Yes yes yes! We are already starting to feel jolly, its the season and it is not toooo early to do your Christmas shopping or even plan your Christmas eve dinner
After all, its a once a year occasion and why not, its definitely a good side project to keep your mind sane from all this end of the year rushing. There's more to life than… work, y'know (hoping my boss wont penalise me as I'm writing this LULZ)
Anyway, apart from the beautiful Christmas morning, the other most awaited event is the feast on Christmas eve. I mean, who wouldn't, we're talking about FOOD here, and we MUST NOT mess with food in Malaysia.
But must all Christmas dinner be the usual Turkey with Stuffings? Carrots and turnips? Fruitcake? Without a doubt, its yummy, but why not spice it up a lil.
We're in Malaysia after all, why not cross culture and experience a unique Christmas Dinner with Thai food.
And have we got the perfect place for you!
Rama V!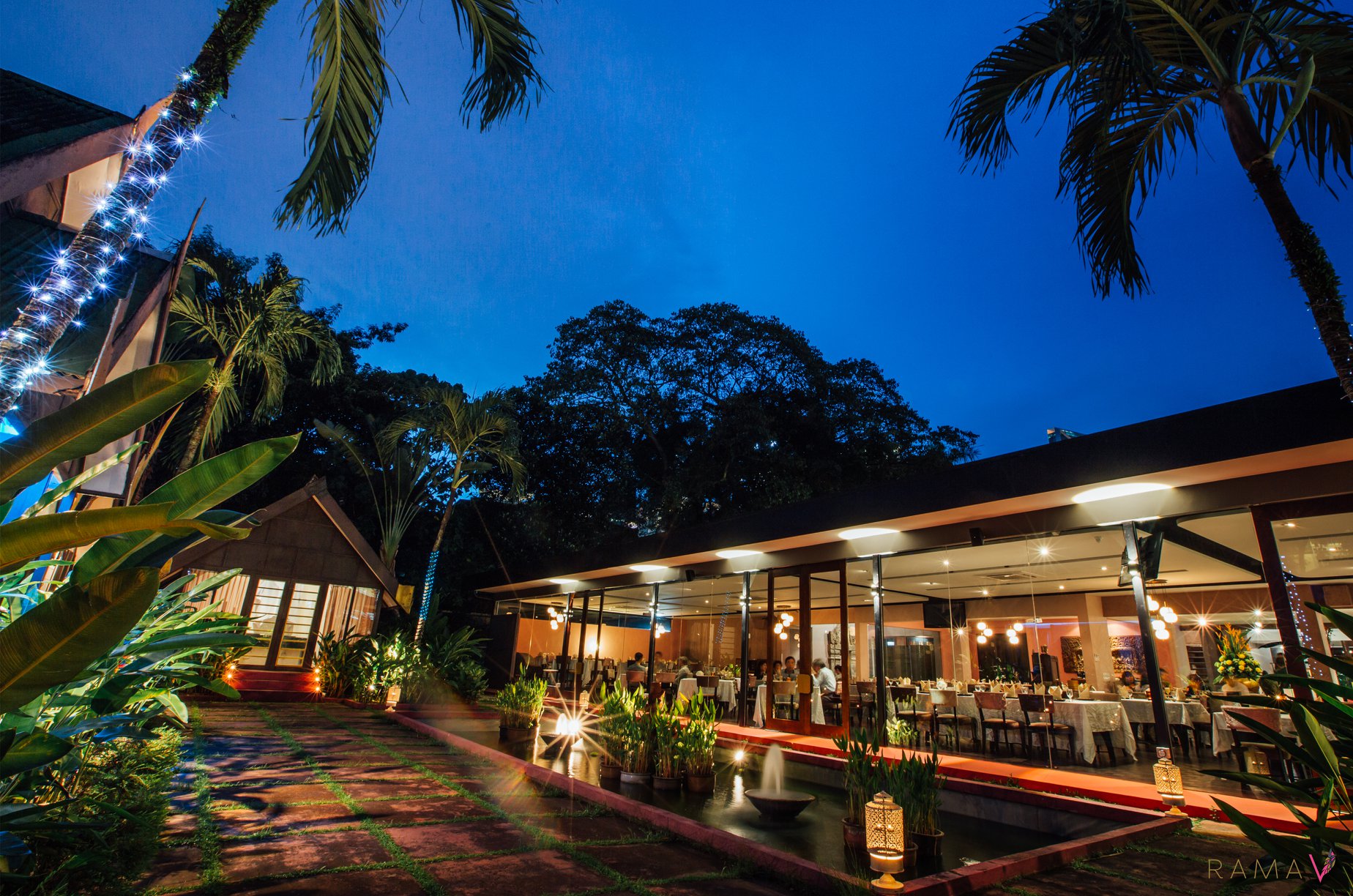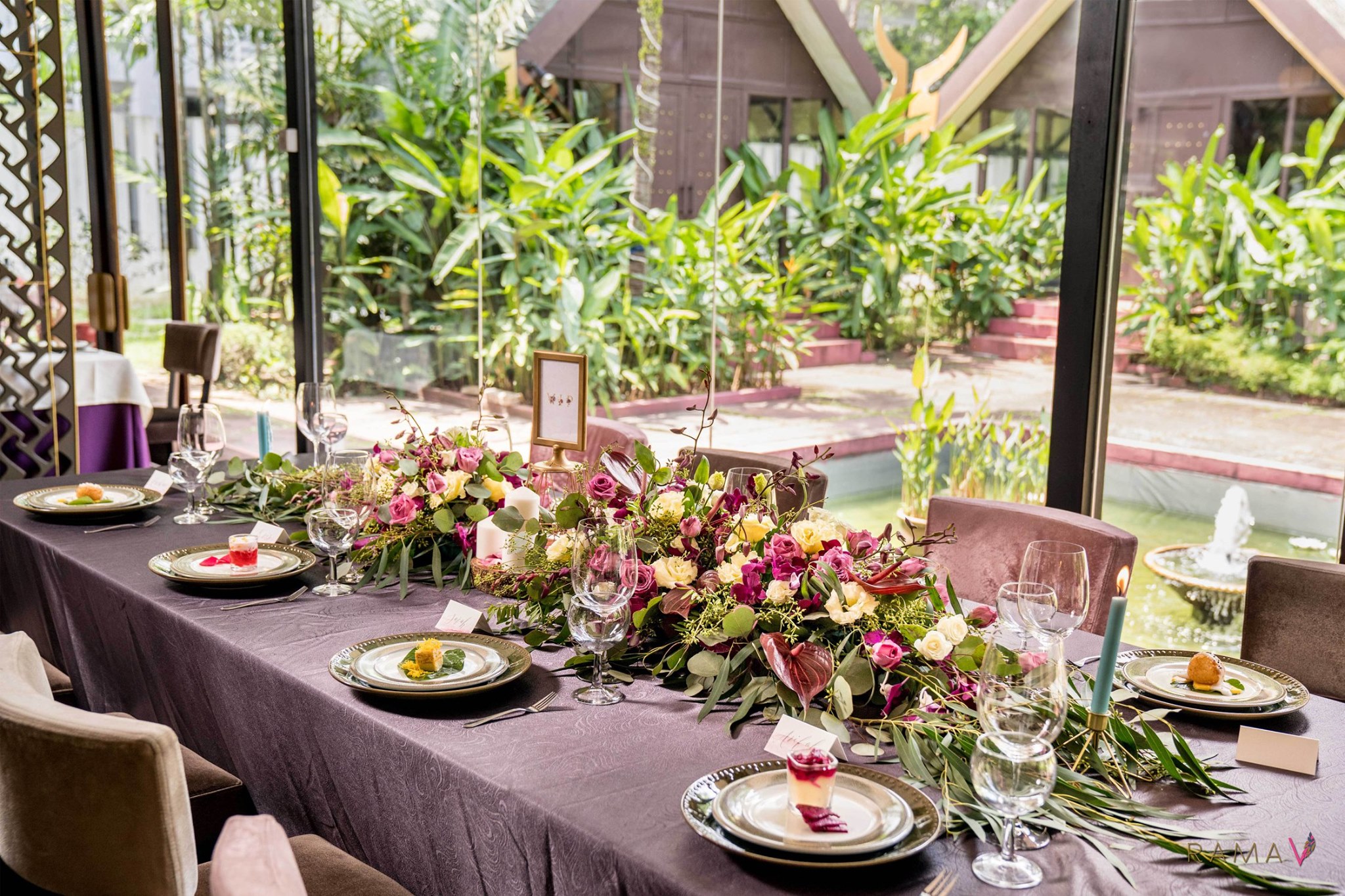 Pointers;-
– Right smack at the City Center – Jalan U-Thant
– Beautiful pond surrounded by trees within the vicinity making you feel Oolalaaa
– Fine dining cuisine in a real fine ambience
– Great Thai food
– Photo opportunity everywhere!
And if you or your guests need a rent a car for your event, you can now get 15% off your GoCar rental when you book an event venue via VMO. Exclusive Deal!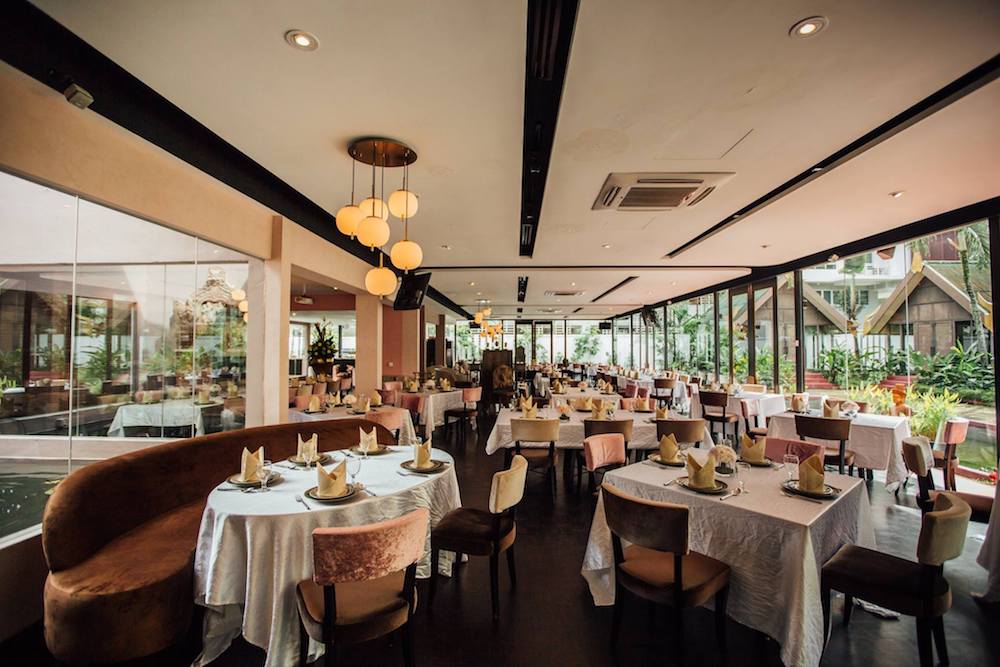 So check out their Christmas Menu below
Christmas Indulgence Ala Carte Buffet At Rama V
Adult : RM 99.80++ Per Pax
Child : RM45.00++ Per Pax
*Prices subject to 10% service charge and 6% SST
*

All mains and chef's special will be cooked upon order and serve in sharing basis on table
For Every 2-5 Pax
– Buffet Spread
– Mains Choose 3
– Chef's Special Choose I
For Every 6-10 Pax
– Buffet Spread
– Mains Choose 6
– Chef's Special Choose 2
For Every 11-15 Pax
– Buffet Spread
– Mains Choose 7
– Chef's Special Choose 3
For Every 16-20 Pax
– Buffet Spread
– Mains Choose 12
– Chef's Special Choose 4
For Every 21 Pax & Above
– Buffet Spread
– Mains Choose 15
– Chef's Special Choose 5
BUFFET SPREAD
APPETIZER
Thai Fish Cake
Crispy Rice Cakes Served with Minced Chicken Sauce
Mieang Kam
Deep Fried Thai Spring Roll
SALAD
Watermelon Salad
Rama V Mango Salad
Rama V Papaya Salad
SOUP OF THE DAY
DESSERT
Mango Sticky Rice
Tab Tib Krob
Assorted Local Fruits
Chef's Special Strawberry Rose Crepe
BEVERAGE
Thai Tea (Hot)
Thai Coffee (HOT)
Lemongrass Juice
Roselle
Butterfly Pea
MAINS (Cooked Upon Order)
POULTRY & SEAFOOD
Sauteed Beef with Young Peppercorn
Sauteed Minced Chicken | Beef with Hot Basil Leaves
Salted Egg (Squid | Prawn)
Cashew Nut & Dry Chilli (Chicken | Prawn)
Sweet & Sour (Chicken | Prawn)
Pandan Chicken
Deep Fried Squid Tossed with Roasted Garlic
Stir Fried Seafood and Long Bean with Thai Shrimp Paste
FISH
Steamed Seabass with Manow Sauce (Chili Lime)
Deep Fried Seabass with Hot & Sour Soup
Deep Fried Seabass with Pla Sam Rod Sauce (Thai 3 Flavored)
Dancing Seabass with Mango Salad
STIR FRIED VEGETABLE
Kailan with Salted Fish
Morning Glory with Choice of Garlic | Thai Belacan Sauce
Thai Eggplant with Hot Basil Leaves
Bean Sprout & Tofu
Broccoli with Prawn
Mixed Vegetable
Asparagus with Seafood
RICE & NOODLES
Pineapple Fried Rice
Rama V Fried Rice
Phad Thai
Stir Fried Thai Rice Noodle with Seafood and Chinese Kale in Gravy
Sun-dried Tomato Rice
Steamed Thai Berry Jasmine Rice
CURRY
Green Curry (Chicken | Beef)
Massaman Curry (Chicken | Beef)
Red Curry (Chicken | Beef)
Yellow Curry (Chicken | Beef)
CHEFS SPECIAL (Cooked Upon Order)
Deep Fried Crispy Crab Ball with Curry Betel Leaves
Smoked Duck Red Curry with Lychee
Crunchy Four Angle Bean with Prawn served with Thai Belacan Garlic Sauce
Grilled Chicken Thai with Nam Tok Sauce
Steamed Seabass with Soya Garlic Sauce
Deep Fried Seabass Fillet with Phadcha Sauce (Thai Spices)
Fully booked! All bookings exhausted.
Location
Rama V is located on Jalan U-Thant, which is near KL's Embassy Row and just off Jalan Tun Razak. This makes it easily accessible but just be warned that you shouldn't time your events during KL's rush hour, unless all your guest live in the Ampang Hilir area. Parking is easily available within Rama V and also out on the main road.