"When you realize you want to spend the rest of your life with somebody, you want the rest of your life to start as soon as possible."

– When Harry Met Sally
And so, you call for a wedding. When you start planning your wedding, selecting the perfect wedding venues and decide where you want to have your wedding reception should be given (top) priority. You may want to consider having your wedding reception and wedding ceremony, all at the one and same location or, they may take place in different locations. How ever your dream wedding should be, having the right venues always means it's almost halfway there!
When choosing a venue for your wedding, perhaps you should firstly decide where you want to get married: Will it be the city or area where you (or your fiancé/  fiancée) grow up in? Will it be the city where you're currently living in? Or will it be a special place where the both of you have had good memories at? — You may have a very personal sense in which location that works best for you. Drive around, take a bit of a trip or even find your ideas online. So now, you have a location in mind, you feel this could be the perfect location — but wait, not until you've read comments and testimonials about the venue. After all, someone else's experience could save your wedding 🙂
Once you have your mind set on a specific venue, you may want to contact the team-in-charge as soon as possible to find out if the venue is available to cater your wedding. Here is an additional checklist to consider before making decision on the wedding venue:
How many people can they accommodate for?
Are they going to charge fees associated to having a DJ or live band?
Can they make the room available for your wedding rehearsal (let's say you are having the ceremony and reception in the same location)
The waiting staff: What's their role during wedding reception?
What are the facilities they provide?
If you are having the ceremony and reception in the same location also ask time needed to transform the room for reception 
Ask about alcoholic beverages if you intend to serve that to your guests (don't forget to ask about corkage fee too!)
The menu: Find out about the food they serve, estimated price range for your budget control, customization of menu and special meal requirement, e.g. vegetarian meals etc.)
If you are considering having a wedding reception at a hotel ask if they offer a discounted room rate to your guests (some hotels will block off a set number of rooms that are reserved for your guests and any rooms not booked a couple of weeks prior to the wedding will be available to the public. Often this offer of a discounted rate has an expiry date so make sure you know what that is so you can advise your guests as to when they need to have made their reservations by). Also, make sure you are aware whether or not you have any obligations as far as room bookings go. If the hotel blocks off a set number of rooms for you some hotels require that you pay for any rooms not booked by the time of the wedding).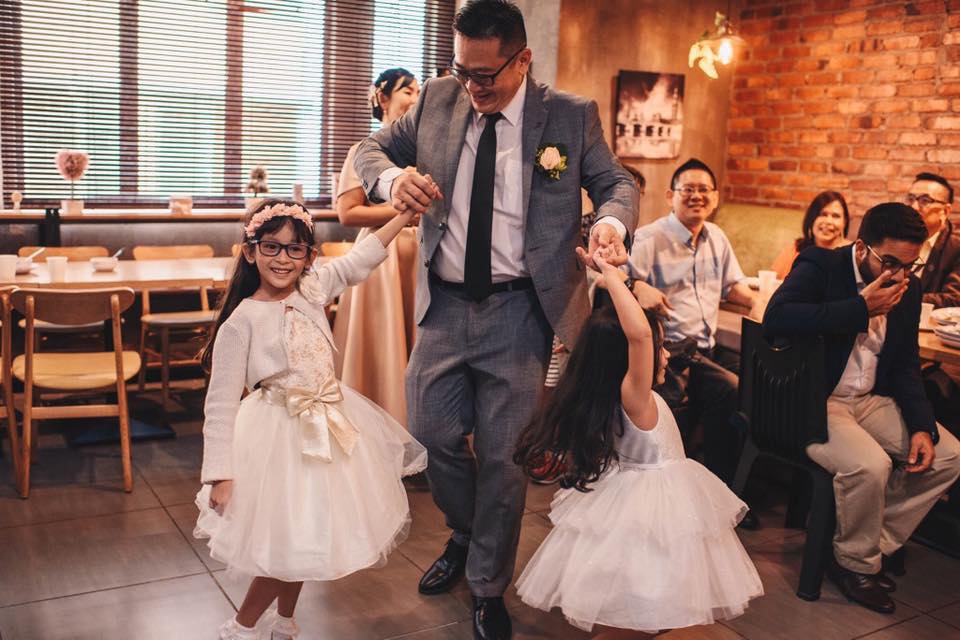 Planning a wedding is the most gradual yet romantic thing to do in life. While you might have imagined a thousand times how "perfect" your wedding should be, don't forget to allow some room for flexibility. The most "perfect" wedding venue can be any place where you marry your loved one. 
.
.
.
Wondering how else VMO can help? Fret not, here's a list of top wedding venues (with a style):
t6 Light Grey Rooftop Event Space
The event space is air conditioned and has a good vantage point of the surrounding area since it's on the top floor of the building. Catering options are available with this event space from several caterers. This is an event space that is bound to be the perfect wedding venue for couples who dream for contemporary charm.