Event type : Baby Shower, Birthday Party, Full Moon Party, Gathering, Meet Ups
Get A Free Quote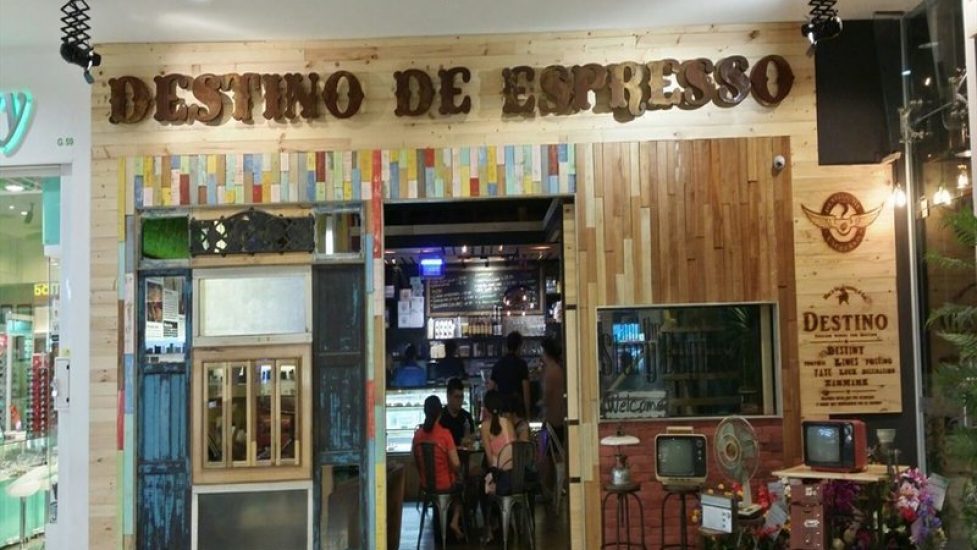 Destino De Espresso
Destino De Espresso loosely translates to the destination for espresso (coffee). However the event space offers more than unique blends of coffee and tea. Come prepared for a plethora of gastronomic fusion delights such as El Pero Caliente, Italian Mee Goreng and Mango Chicken Burger. Signature drinks include their exclusive Rose Latte and Iced Peach Tea. For dessert try the homemade Cheesecake. Service is prompt and prices are reasonable.
Event Space
A unique two storey event space whose fascinating design and creative decor are the works of the owners of Destino De Espresso. An Instagram-worthy event space with an interior that makes ingenious use of vintage elements such as hanging wooden planks as ceiling decorations, unused piano string in an iron frame as a seating partition, a bicycle wheel for LED lighting, antique sewing machines and long bathtubs converted to tables as well as a replica piano table that seats four. A full glass panel separates the outdoor portion of the event space made up of wooden furniture with artificial grass to soften the feel. The second floor of the event space hosts a more private ambiance with matching myriad of decor, colours and sheer drapes for sunlight to stream in, providing an airy and relax ambiance. Meal orders are done at the counter and customers are encouraged to talk to each other as there is no WIFI at the event space.
Events
Destino De Espresso is a cosy and ideal event space to host a birthday party, anniversary, baby shower, dinner party, company luncheon, corporate dinner, reunion, hi-tea reception, gathering and other private function as the event space can accommodate up to 70 pax indoors and outdoors.
Location
The event space is strategically located on the ground floor of CityONE Megamall, the largest commercial development in Sarawak. Charged car park facilities are available within the mall.
Address:

G62, Ground Floor,
CityONE Megamall,
1, Jalan Song,
Taman Phoning,
93350, Kuching Sarawak, Malaysia
Get A Free Quote